Karishma Yadav- the blogger from Pink Trunk is getting married and I am swooning over her pre-wedding outfits!
What do you expect from the wedding of a famous fashion Influencer? A gorgeous wedding with some beautiful and inspirational pictures backed up with perfect backdrop and mind blowing outfits right? I recently came across Karishma Yadav, the owner of the famous fashion blog Pink Trunk's pre-wedding pictures and I fell in love with them right then!
She's just been posting her pre-wedding pictures on her Instagram and I am having a hard time to take my eyes away from them. Have a look:
For her 'Paath' ceremony Karishma chose to wear a beautiful fuschia pink anarkali from Bageecha Benaras and I'm still drooling over it.
That gulabi outfit is just perfect to be worn in Delhi ki sardi!
The one with her sissy:
The cutest mom-daughter portrait:
The one with her bridesmaids:
The charming bride:
For one of the other pre-wedding ceremony (Bhaat ceremony) she chose to wear a blue anarkali and instantly grabbed eyeballs all the way!
Here's a glimpse of her wedding invite:
Her Save the date pictures: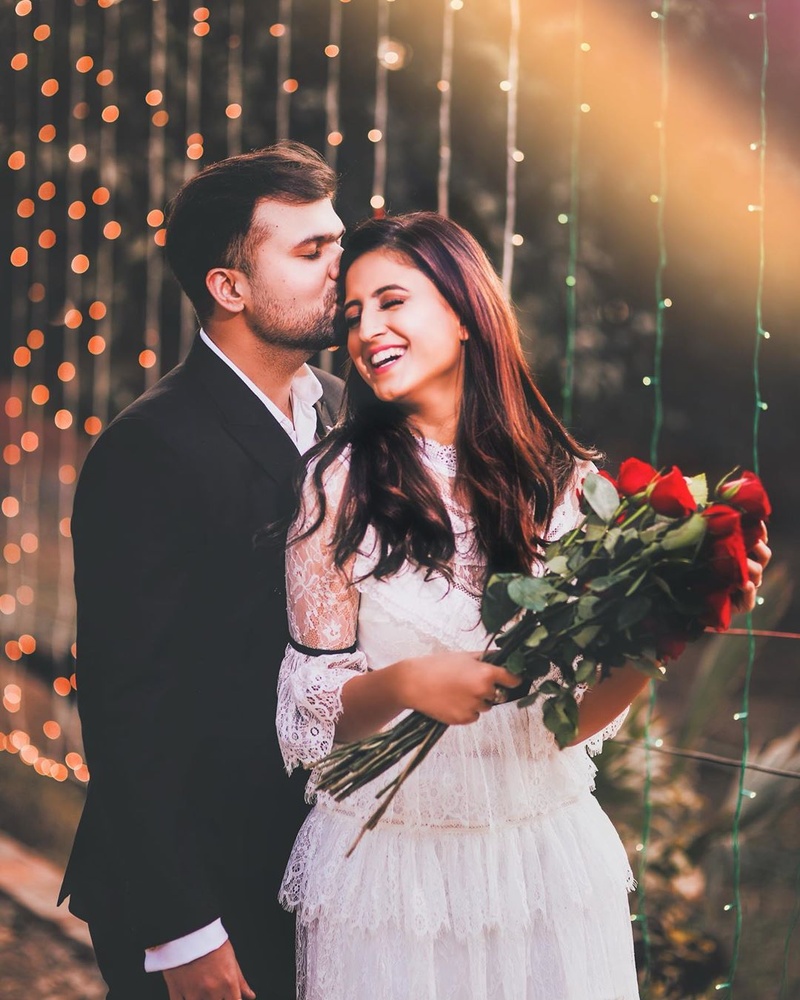 Mesmerising right ? Well well, cant wait to see this much-in-love couple's wedding pics already!
Photography – Delhi Velvet
Save the date photography – Arjuninder Singh Photography