Komal Matta, a fashion blogger tied the knot with her longtime bae and their pictures are all about love, fun and fashion!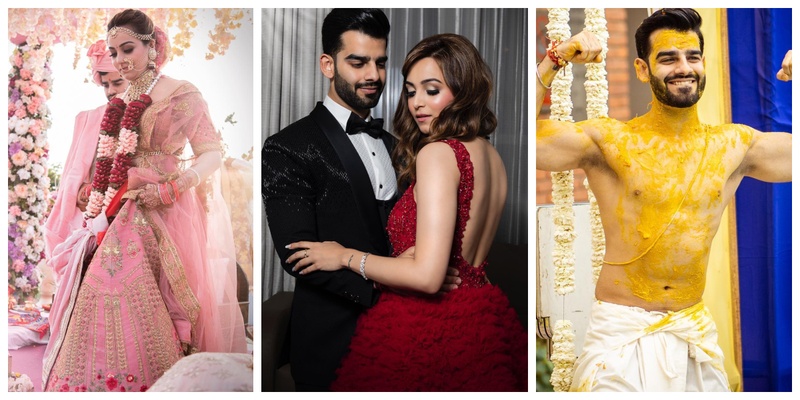 Komal Matta now Kapoor recently tied the knot with her long time bae Rishabh Kapoor and as it can be expected from any fashion blogger's wedding, it was just full of inspiration. They both wore stunning outfits for all the events and I had a really hard time deciding which one did I like the best.
The wedding was held in ITC, Agra and it was undoubtedly just surreal. Scroll down to be totally mesmerised by their pictures that are all about love:
The Wedding :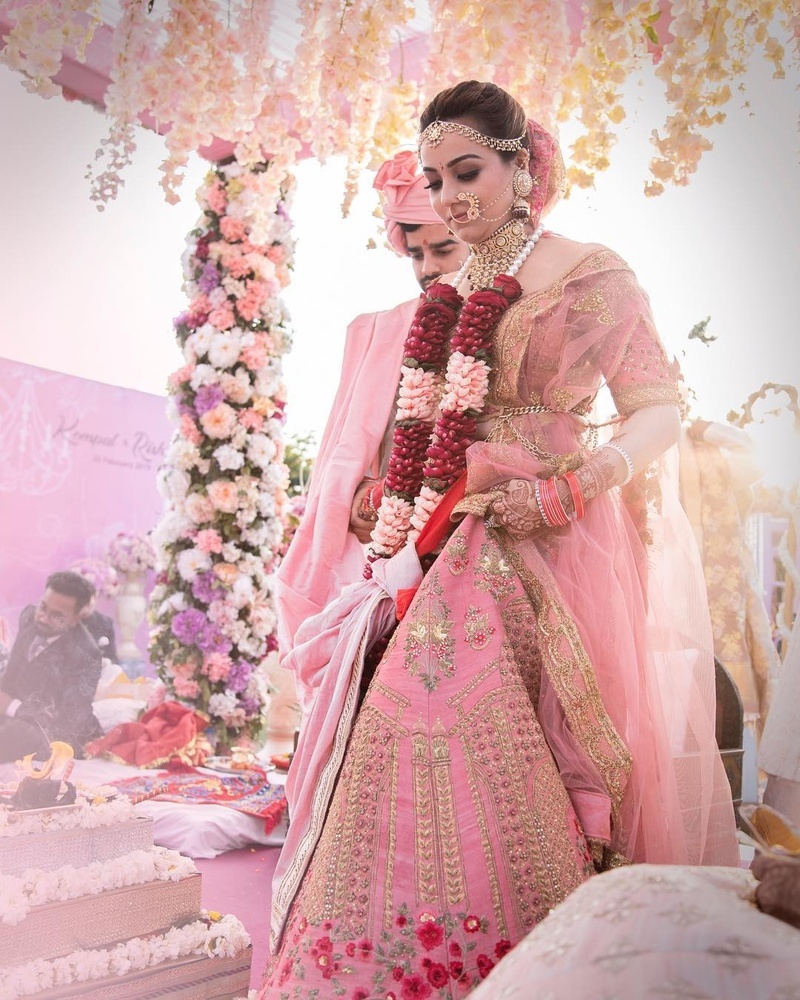 Komal says, "I have to pinch myself when I think about how lucky I'm to have a life that I'm living, we worked over months to have our dream wedding, from every single detail from our outfits, decor, accessories everything was exactly how we planned and it did turn out to be how we imagined, this would have not been possible without our family and their constant hard work."
Chooda Ceremony: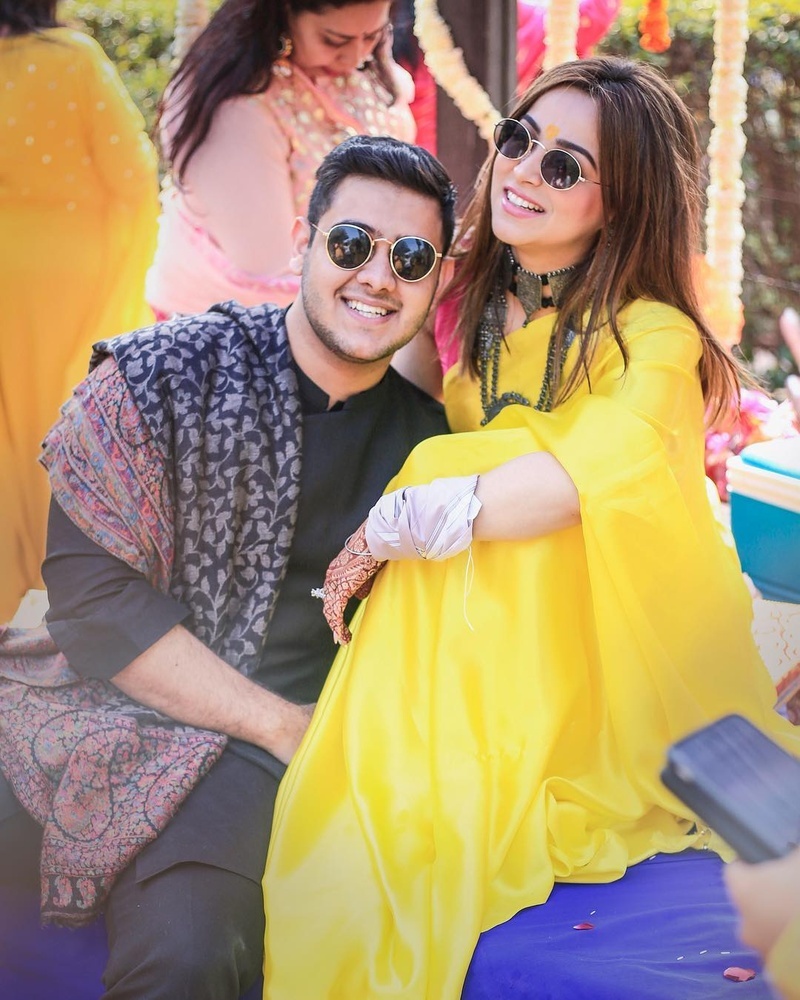 The bride says, "In an Indian wedding, all the rituals that are followed hold somesignifice for the bride and groom. The same goes for the chooda and kalire ceremony in Punjabi's. Both these ceremonies are held one after the other before the wedding day.  Once the bride wears the Choora the wrist is covered with a white cloth, as the bride cannot see the chooda till the time of the wedding ceremonies."
Haldi:
Komal says, "And then starts our Haldi ceremony, what we really wait for." Their haldi pictures shouted 'FUN" like nothing else!
Mehendi:
She says, "I know a lot of you won't believe that it was the first time I tried 'Henna' 🙈 – A glimpse from my Mehendi day!"
Pre – Wedding:
This is how Komal describes this uber cool pre-wedding shoot, "For a change I thought of going cliche with our pre-wedding wear. Black and red is the all time favorite and best combination for a couple. However though my red gown was a little too extra as you clearly see. Can't help it, just some fashion blogger things."
Couple Goals in Sabyasachi:
Well well, here's wishing this couple a lifetime of togetherness!