Latest Men's Mojri Styles for Dapper Indian Grooms!
Hey grooms! We know you're not far behind on checking out the latest men's fashion trends when it comes to looking dapper on you wedding day. After all, other than the bride, the spotlight will be on you too right?! So, why shy away from the fact that you too browse pages after pages online to see what new styles Ranveer Singh or perhaps Siddharth Malhotra are donning these days. 
And, who can forget the joota chupai tradition, for which the aadhi gharwaali's eagerly await in order to dig a little hole in your pockets. For that moment, wouldn't it be great to show off your cool style in the mojri, when the ladkiwale come looking for it and eventually find it?
So to stun those joota chors, we have some amazing mojri styles and inspirations the hot, smart, cool and groovy grooms-to-be can adorn.  
From woven styles to embellishments – sequenced, laced, embroidered, velvet and more, these new men's mojri styles have over the years evolved and how?! Spotted at some of the recent real weddings and some ideas and inspirations we've collected with the help of God 'Google', here is a list of the best styles in men's mojri that grooms can wear on their special day.
Let's Begin With the Chic and Subtle
Then, a Few Details
Interested in Printed?
Simple Pintex Inclusion
Trending – Embroidered Details
Sequence and Crystal Patch Additions
Trending –Embroidered, Sequenced and Crystal Men's Mojri
How About Some Personalization?
Love Velvet?
Shine and Shimmer, Anyone?!
Trending – Embellishments
Traditional Men's Mojri are An All Time Favourite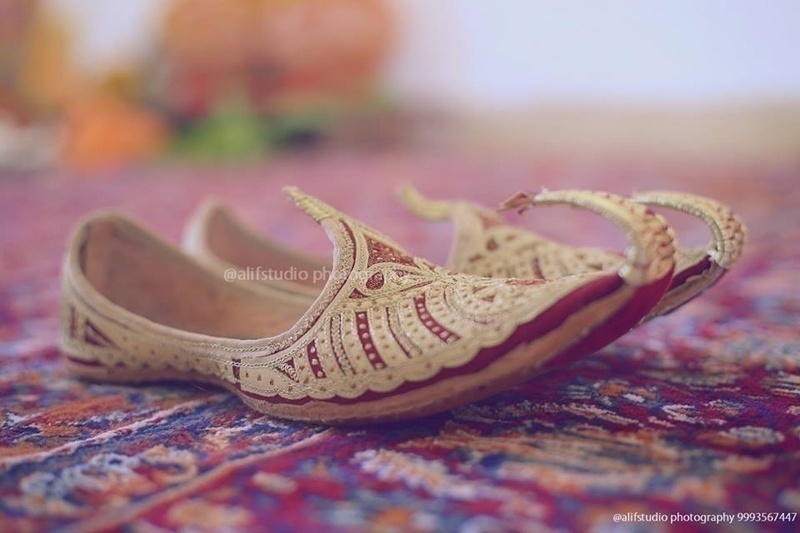 Loved what you seen? Have more suggestions or feedback on men's footwear? Write to us at content@weddingz.in
Get more cool suggestions, ideas and inspirations on groom's wear here.