#LForLove campaign answers all the questions you want to ask Indian homosexual women.
Time and again we come across something that stuns us, intrigues us and makes us think, really think and question everything we know about a certain topic. This is exactly what happened when I came across #LForLove campaign and I was in awe of the ease with which the campaign answers all the questions about a Lesbian relationship. Yes, you read it right, about the LGBT community.
Ogilvy and Love Matters conceptualised a campaign that aimed to change the entire conversation and imagery associated with the LGBTQ community and lesbians in particular. Love Matters (India) is a platform that provides information on relationships, sex and gender equality, and is hoping to change the perception.
It shines light on all the emotions which connect two people in love, irrespective of their sexual preference! It aims to end the portrayal of homosexual women as objects of fantasy so that, they'll be accepted for who they are – ordinary human beings.
Have a look at this photographic series which answers a range of questions posed anonymously to a lesbian. It has been created and shot, in association with members from the community. Rest assured, you'll be stunned too:
"How do you do it?"
​With love.
"Do you use fingers?"
Of course! How else will the world know our relationship status.
"How do you cum?"
​Usually, we like driving.
"You need medication."
​Isn't laughter the best medicine?
"Do you swing both ways?"
Only when there are no kids around.
"You have no sanskaar."
​We've been told otherwise.
"Which is your favourite position?"
This one is quite soothing.
"It's a western concept."
Couldn't have made it special any other way.
"Can I join you?"
You wish. But there's really no space.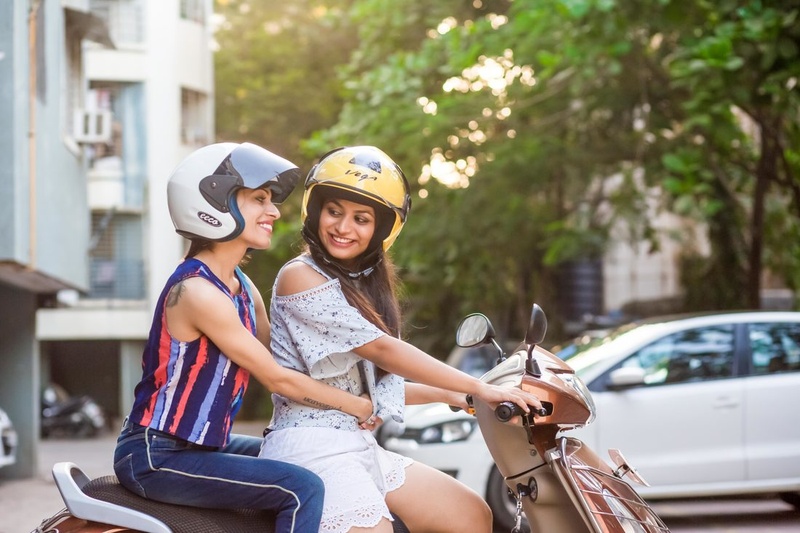 "You've just not met the right man yet."
​Met him the day I was born.
"It's just a phase."
Guess, you're right. Aviators are our all-time favourites.
"You need to be fixed."
No. We need to be loved.
"How do you play with her in bed?"
​Like this.
"You weren't born this way."
​Thank God for that! Imagine delivering a 54 kg baby.
"You need to see a baba."
​Thanks, but I already have one for life.
"You will die alone."
Doesn't everyone? Until then, YOLO!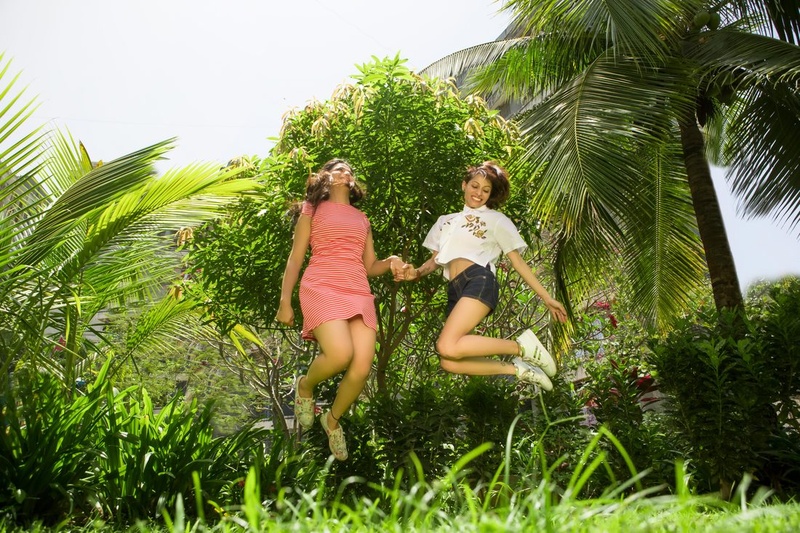 "You don't look like a lesbian."
Our parents say we look like angels.
"You'll burn in hell."
Considering it's 35 degrees here, hell really won't be necessary.
"This isn't natural."
It's really not natural for a couple to look (and feel) sooooo good.
"Who's the man in your relationship?"
He's the one.
"What's the hottest thing you've tried together?"
Not many things top this.
"You can never have babies."
Says who?
"You're cheap and dirty."
Yeah, it does get dirty at times.
"Do you like smelling each other? And touching hair?"
Only when she shampoos her hair.
"Are your parents okay with these things?"
No. Dad is more the whiskey kind.
"Have you recorded yourself doing it?"
That's the only way to get better, right?
"Do you want to star in a porn film?"
Thanks. But we're already stars.
"Have you given guys a shot?"
Hell yeah. Every Saturday night.
"You have to face the consequences."
Sometimes, so does she.
This is what Vithika Yadav, Head – Love Matters, India had to say about it, "We wanted to design an online campaign that tackles homophobia against lesbians and create conversations around sexuality and gender. The idea was to create positive narratives that help build empathy, understanding and acceptance. The beauty of the campaign was that the insights came from discussions with the community."
The photography series that normalises lesbian relationships has already sparked positive conversations on the internet. The #LforLove trended on Twitter and is also receiving a lot of positive press. Yadav feels that a digital campaign and coverage in traditional media are the perfect media combination to spread the message of Love Matters.
The photographer, Monisha Ajgaonkar, also belongs to the community. She says, "As part of the LGBTQ community, this campaign spoke to me at a personal level. Lesbians are mostly portrayed as either highly sexual beings or as abnormal girls who are tomboyish and unhappy which is completely unrealistic. Campaigns like #LforLove will go a long way in normalizing the status of lesbians in society."
It comes as no surprise to me that this campaign is trending on Twitter and breaking the internet as we speak!