Long Finger Rings for Stylish Indian Brides
Lately, we seem to be obsessing and rather drooling over jewellery way too much. Soon after we were done with giving you some cool tips on how to unconventionally wear Indian jewellery, our next muse in line is finger jewellery. No it's not the haath phool, baajuband, engagement rings or wedding bands we will be highlighting here. It's much more than that.
We all know what type and style of Indian jewellery to adorn on ones wedding day, perhaps pre-wedding functions too. But, the trickiest of all wedding festivities is to dress to the T for cocktail parties.
Whether you're planning to have an Arabian Nights, Hollywood Night or a Great Gatsby themed cocktail party, every bride aims to look drop-dead gorgeous. And why not, after all, the spotlight will be on you. Since you'll be wearing the most striking gown, flawless makeup and speck less hair do, why not prettify those little fingers that you've had manicured too.
There's no better way to do that than flair it up with redefined styles of finger jewellery. Gone are the days when dainty and fancy looking rings ruled the realm. Taking fashion a notch higher, here are long finger ring styles not just for one or two fingers, but your palm as well. Quickly get scrolling to see what's latest on the block.
Included are some jaw-dropping styles from our shop, get your hands on them now! 😉
Elongated Stunning One Finger Rings
Silver or gold, delicate or elaborative pieces, these one finger rings will look extremely sassy if you intend to wear a sexy front slit or floor length gown. Complete your look with dangling earrings and a high up do; there you're all set to rock the party!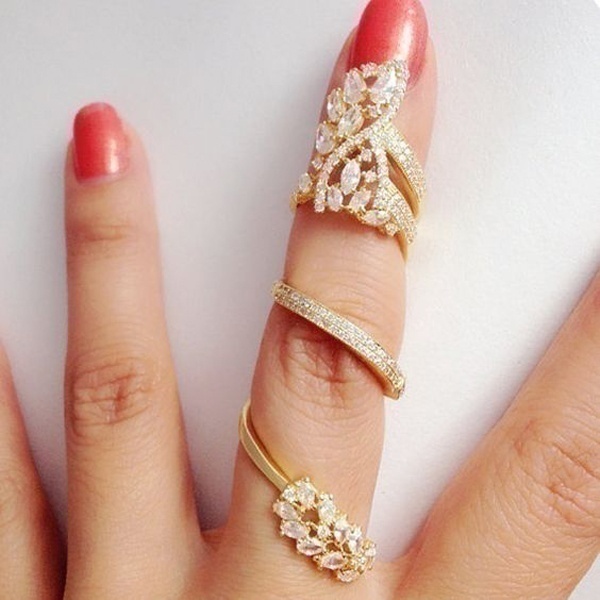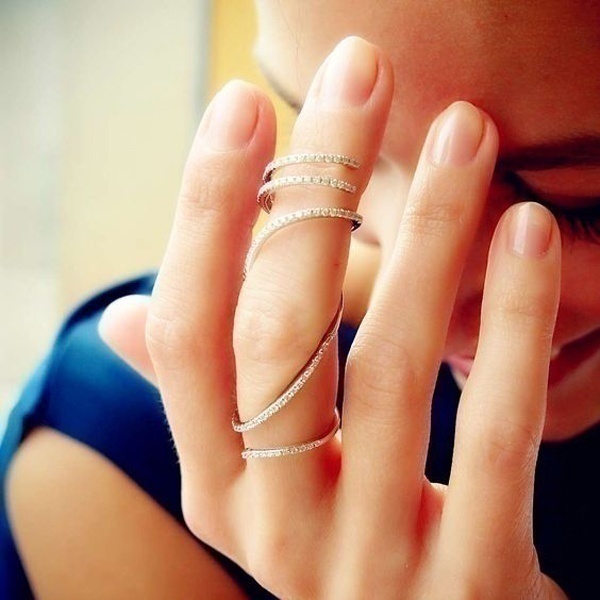 Available on Weddingz Shop
Product by Jewel Dairies: Rs. 2, 070/-
Product by Jewel Dairies: Rs. 2, 850/-
Product by Jewel Dairies: Rs. 2, 970/-
Product by Jewel Dairies: Rs. 2, 790/-
Two Is Better Than One – Double Finger Rings
Priyanka Chopra, Shruti Hasan, also Alia bhatt have been spotted showing off these amazingly cool double finger rings with so much panache. We're pretty sure you can carry off these well too with your sleek and stylish cocktail attire.
Haath Phool Redfined!
We just couldn't resist adding this one to the list of double finger rings. Recently, we've spotted many modern brides opt for this style, instead of the traditional haath phool. Pretty isn't it?
Team it with a crop top lehenga or match it with your wedding attire, it is sure to grab some eyeballs. Not a cocktail wear you'd say, but who said you can't go fusion. 😉
Available on Weddingz Shop
Product by Jewel Dairies – Rs. 3, 330/-
Palm Finger Rings Are the New Wrap around Bling
Why stop at just the fingers when you can dress your entire palm with jewellery. Give haath phool some rest and try on these amazingly chic palm accessories that are soon becoming a rage. Curling all the way from your fingers to around your palm, you're sure to be spoilt for choice with plentiful designs available.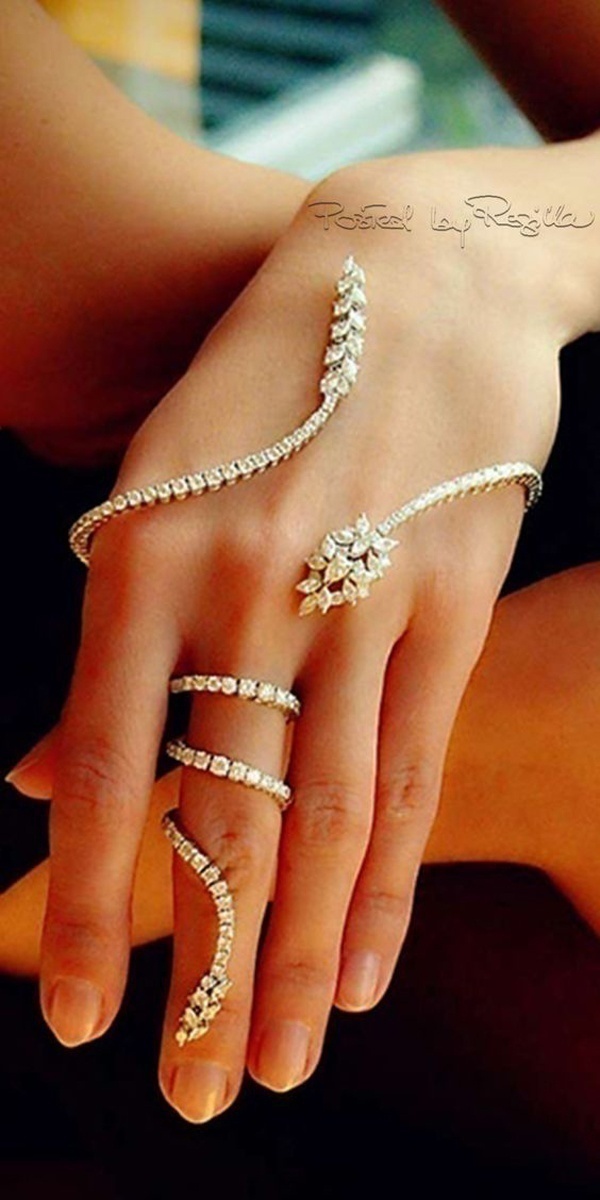 Available on Weddingz Shop
Product by Jewel Dairies – Rs. 3, 645/-
Product by Jewel Dairies – Rs. 5, 130/-