Love Bollywood? Here's how you can use it in your wedding decor
The relationship between Weddings and Bollywood dates back to when Salman Khan fell crazily in love with Madhuri Dixit in Hum Aapke Hai Kaun and had us aww-ing to no extent! And while we've all grown up watching Raveena Tandon sizzle in those chiffon sarees, Shahrukh Khan sealing his title of "King of Romance" and Amitabh Bachchan evolving as an Angry Young Man.
Bollywood has always been part and parcel of our everyday lives, so why not make it a part of your wedding décor too! Level up with some ardent fan-like Bollywood wedding decor at the most special day of your life, now what could be a better deal than that?!
We show you how to do it with everything, from sign boards, invites, favours, bollywood style stage decor, and wait till you find out more because, picture abhi baaki hai mere doston!
Props and Placards
When your friends and family are like characters out of Yash Chopra movies, you should definitely use these as your inspiration for fun sangeet decor
Bridal Shower Invites
We all aspire to be a Karan Johar heroine for that extra dose of glamour and these Bridal Shower invites will do you perfect justice
Decor Ideas
Both of you fight over whether which Khan rules the industry? Get this decor to reflect these little joys of your relationships that your guests will remember forever.
Here's a cute way to incorporate that movie you and your bae bonded over
Wedding Cakes
 Bollywood Inspired Wedding Cakes because- Jeena yaha marna yaha, iske siwaah jaana kaha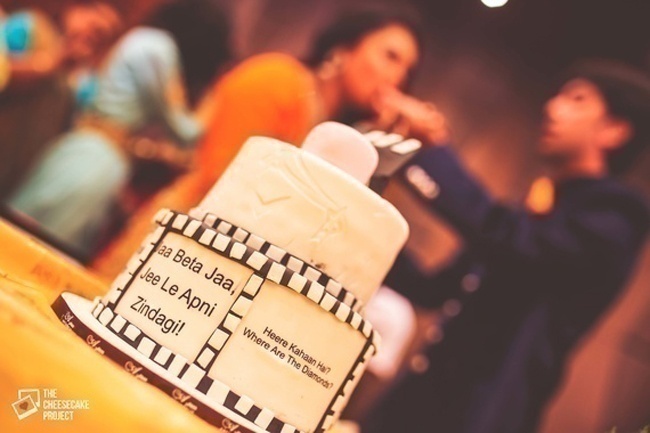 Sanget and Cocktail Ideas
Ideal for a sangeet or cocktail – these cushions to cozy up to, and this wedding décor to make all of your guests instagram all night long!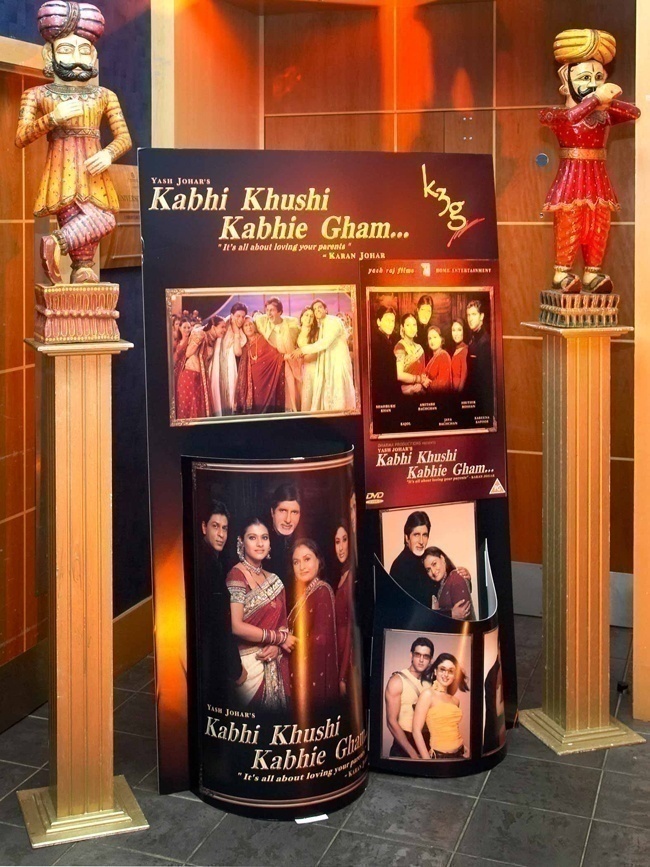 Wedding Favours
These wedding favours are the quirkiest ways to thank your guests