Love Your Wedding Lehenga? Here are 8 Tips to Store the Lehenga!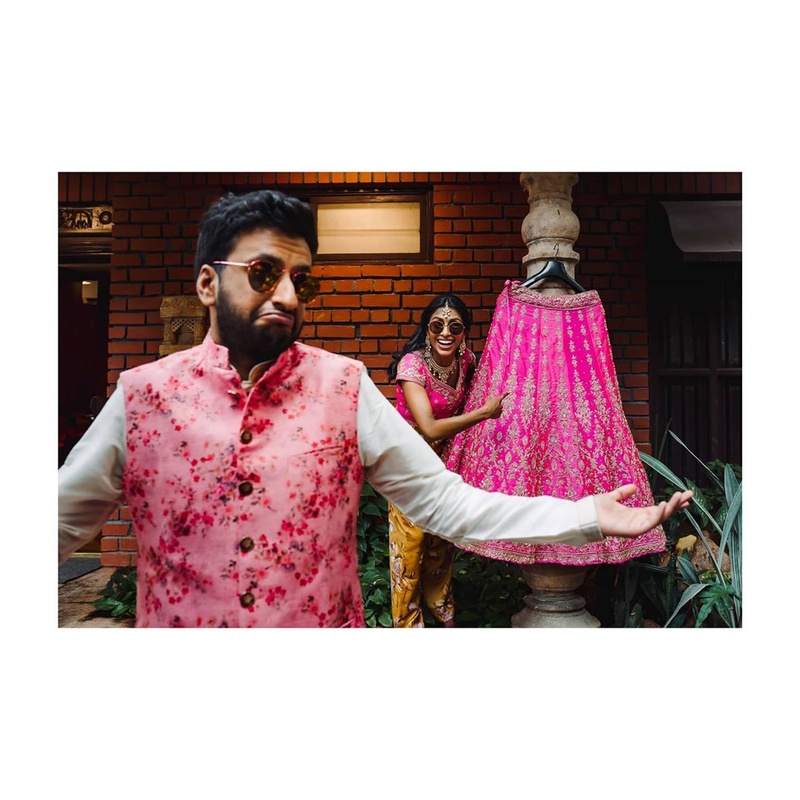 Cover Image Courtesy: Vivek Krishnan Photography
Much of a bride-to-be's wedding planning surrounds around her search for the perfect 'wedding lehenga for dulhan'. Such is a hullabaloo that the entire family gets together to ensure that they procure the best wedding lehenga designer for the bride-to-be! From getting the wedding lehenga choli customised, attending fitting trials, selecting the overall look with jewellery, the hunt for wedding lehenga for bride is a major wedding task in itself!  
But once the big day is done with, and the newlyweds go on their honeymoon, what happens to the wedding lehenga choli? Well, the wedding lehenga for bride, an expensive ensemble, cannot be ignored. However, it can wait for the couple to come back from their honeymoon… LOL. Once, the newlyweds are back, have unpacked and are ready to get into the daily grind, the lehenga for Dulhan or what was the bride's prized possession needs to be cleaned, packed and stored correctly.
So, how does one get started? We'd suggest you get help; help to ensure it is in top shape before it is packed. Having worn the lehenga for Dulhan on the big day, all day, it is important to check if the lehenga is 
is in a good shape or not.
Step 1: Check the Wedding Lehenga Choli Thoroughly
On your wedding day, you have to wear your lehenga for long hours. There is a lot of makeup, sprays, etc. is applied to the bride. Plus, a lot of food and drink is also consumed. During all of this, it can so happen that the wedding lehenga for bride gets stained.
As the wedding lehenga choli, often laden with embroidery, can get stamped on and get torn in places invisible to the eye during the wedding ceremony. These stains or tears cannot be ignored once you have the time and wish to store your lehenga in a proper manner.
Therefore, to ensure the lehenga is in its best condition, you need to:
#1 Get the Tears Rectified
As it is an expensive ensemble, the wedding lehenga designer may be the right source for this task. Therefore, speak to your wedding lehenga designer or boutique or the store of purchase, to have the tears sorted out.
#2 Check the Wedding Lehenga for Bride for Stains

If there are any, send it to the best dry cleaners. This task cannot be delayed as the stains may ruin the colour and work permanently if ignored. If you store the lehenga without dry cleaning, the stains can develop into patches as well. Sweat marks can wreak havoc on your lehenga for Dulhan as well. Check the hems of both the lehenga skirt as well as the dupattas for grass and mud stains. These must be cleaned out too.
It should go for dry cleaning the very next day. If you are travelling, enlist one of the bridesmaids to do the tasks or entrust the wedding lehenga to your sister or mother.
#3 Iron out the Creases
Seems innocuous, right? Nope, ironing is equally important. If you are ready to store your lehenga, you must get it professionally ironed. Please do not try to save money by trying to iron your expensive wedding lehenga at home! If you are getting it done professionally, ensure the person doing it has some prior experience. They must use a muslin cloth over the lehenga's embroidery.
#4 Fold it Correctly
As much as we would love to hang our wedding lehenga on display, it is not the right thing to do. Plus, where's the space for it? Surely, a heavy lehenga cannot be hung like other clothes on a measly hanger! Therefore, when buying the wedding lehenga ensure you get the right bag or box for it.  If not, dedicate a medium-size suitcase for it. Before storing it, fold the lehenga properly.
Place newspaper pieces in between the folds to ensure the embroidery doesn't get entangled. Maintain the original folds along the panels as well.
#5 Add Neem Leaves or Potpouri
Yes, Neem leaves or Tulsi leaves, even bunches of cloves wrapped in small muslin potlis will help keep the bugs away. Add these to the box, trunk or suitcase where you will store your wedding lehenga.
#6 Store the Wedding Lehenga in a Cool, Dark place
Yes, it is important to store the lehenga in such a way that it is not exposed to harsh lights or bright lights. Storing it in a dark place will help it preserve its original colours. Always wrap the lehenga in a muslin cloth when storing it.
#7 Placement of the Lehenga Box
Your duties to your lehenga don't end at storing it in a comfortable, safe box. This box too needs to be stored in a safe place where it comes to no harm from dampness, water, humidity, critters and bugs. Also, the temperature should remain the same and not fluctuate.
#8 Air the Lehenga Every 6 Months
Yes, just like silk sarees, your wedding lehenga needs to be aired regularly. The ideal timeline is six months but you can do it once a year as well. Do not store it away to forget about it completely.
You have spent a lot of money on your wedding lehengas and have spent a lot of time ensuring you buy the right one for yourself. So, why not spend some time taking care of it post your wedding? If it stays in mint condition, you can wear it again and even mix and match it with other interesting ensembles.