Marriage Dates in May 2021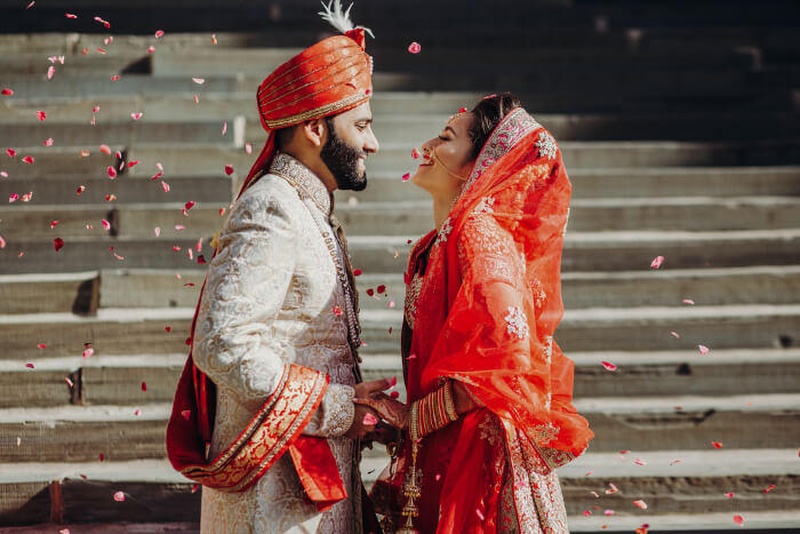 Picture Credits: traveltriangle.com
Even though the heat is quite unbearable in India, summer weddings are extremely popular. And the month of May sees the most number of bookings and hence is the busiest of all months when it comes to weddings. People choose to get married in the summer as it mostly the holiday season, so it is easier to plan and invite maximum guests. The month of May brings lots of amazing wedding trends with it that makes it extremely popular among the couple wanting to seal the deal. We get to see trendy outfits in stunning summer colors – scarlet, pastel yellow, baby blue, pink, peach, green, and coral, and summer-themed floral wedding decor. And the best part about getting married in the summer? You can have the dreamy beach wedding you've always fantasized about!
Sorbet colored lehengas with pastel-colored sherwanis to match, bright color jewelry, and floral decor made with vibrant summer flowers is what your wedding will look like in the summer. It is the season of light-colored fresh looks and no-makeup looks, half-down hairdos, and bohemian vibes.
Since the pandemic, unfortunately, put a damper on everyone's wedding plans, most of the couples have decided to push their weddings to Marriage Dates in May 2021. If you are one of those people, this blog is for you. We have listed down all the auspicious wedding dates in May 2021 for you to choose your perfect one. According to the marriage dates in 2021 Hindu calendar, you can choose from a long list of dates, which means the wedding season in May is going to be a long one. So go over this list of best wedding dates 2021, and choose the one of your liking.
Auspicious Hindu Marriage Dates in May 2021 – 1st, 2nd, 7th, 8th, 9th, 13th, 14th, 21st, 22nd, 23rd, 24th, 26th, 28th, 29th, 30th.
You can turn to Weddingz.in for all of your wedding needs. We are prepared to make your wedding planning process a whole lot easier. From finding banquet halls near me for your wedding to hiring all kinds of vendors to all other kinds of professional services like photographers, event managers, makeup artists, hairstylists, and even choreographers, we offer you a host of impressive services, hence fulfilling all of your requisites in one place.
Found the blog helpful? Great! If you haven't yet decided which month do you want to get married in, check out Marriage Dates in 2021: Check Out Auspicious Hindu Wedding Dates to Tie the Knot! for auspicious wedding dates in all of the other months.