Nick Jonas just confirmed his relationship with Priyanka Chopra and supposedly can't wait to start a family!
Things are moving fast for #Nickyanka, and by fast I mean REAL FAST! Priyanka Chopra and Nick Jonas, just made it official you guys, while Nick even hinted on starting a family and having kids! *tries to KEEP CALM* *Fails miserably*
So, it's just been two weeks since Priyanka dropped out of Salman Khan's Bharat, for a 'very special reason,'! Sources confirm that she did so, to clear her schedule to marry Nick Jonas, allegedly. It was later reported that the duo are already engaged!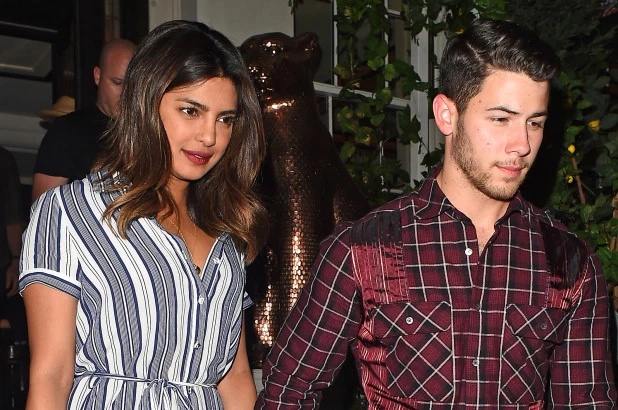 The part where Nick proposed on Peecee's birthday and a Tiffany's store was shut down for it – yes, that happened. Although nothing was officially confirmed! Until now!
The engagement confirmation:
US Weekly reports that at an event in New York, when a fan congratulated Nick, he responded, "Thanks man!" Yes, you read that right. "Thanks," was Nick Jonas' response when congratulated for his rumoured engagement to actress Priyanka Chopra. *sighs*
On starting a family:
Nick Jonas and Priyanka Chopra are having a baby – eventually! Okay Maybe. But Jonas did reveal to Cosmopolitan that, ". So there you have it.
On the same topic, Nick's friend John Varvatos added, "He is great with kids. He's like a magnet to them. They latch right on. It's amazing. He's great."
Are you ready for a Nickyanka baby?
As to when he'll have kids of his own, it's still TBD. Nick said, "I am not sure of the exact timeline. But, I need to give my nieces cousins at some point." *Yes, please*
Meanwhile, in previous interviews, Priyanka had also admitted that she is 'super romantic' and 'wants to get married.' "I don't think marriage makes you smaller or bigger or more feminist or not. Feminism basically is women saying give us our own choices without judging us. That's all it is. It's not about berating someone. It's not about proving a point. I totally would love to get married and have kids someday," she told ETonline.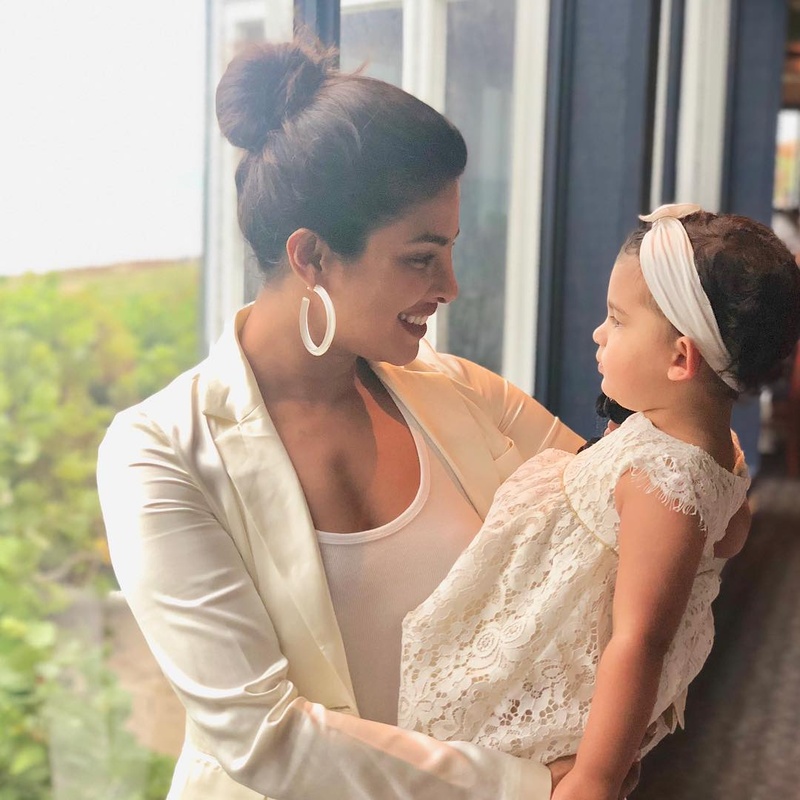 The ring:
Priyanka Chopra attended Nick Jonas' concert in Singapore and internet may have spotted the ring in one of her pictures. Take a look yourself.
Although, she appeared to have taken off the ring, when she landed in Delhi earlier this week.
 Priyanka's take on it:
Peecee has not yet responded to her rumoured engagement to Nick Jonas. Instead she told the press, "My entire life, especially my personal life IS MINE. Everything about me is not for public consumption. 90 per cent of my life is for public consumption, but 10 per cent of it is for me. I am a girl and I have the right to keep that to myself.
My family, my friendships and my relationships are things I don't think I need to defend or explain to anyone. I am not running for office, so I don't think I need to give explanations … Sometimes I laugh, sometimes I get annoyed. Mostly, I tell my publicists, 'Let it be. Today's news is tomorrow's trash.'" *You go gal*
Well the news remains public or private, I can't wait for this couple to get hitched already!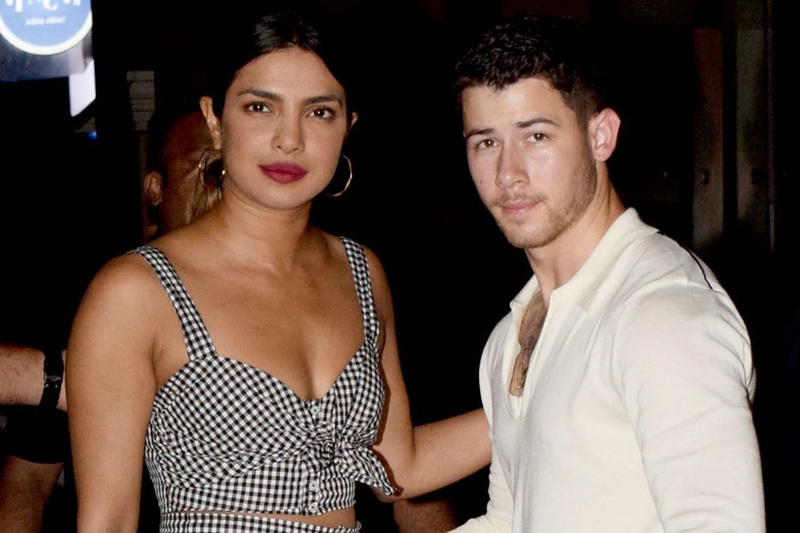 And if u are wondering what a #Nickyanka wedding will be like, here's tell you what I think it'll. So, if anyone knows that Priyanka and Nick are having troubles deciding their wedding-wardrobe, be a doll and totally refer this blog to them! 😛