OMG, Nick Jonas just asked Priyanka Chopra "Mujhse Shaadi Karogi" and she said YES!
'Priyanka Chopra and Nick Jonas are engaged' – these seven words, have caused a fury and literally broken the internet! Well well, the cat is finally out of the bag people, PeeCee really is engaged and is all geared up to get hitched this October! *drum rolls please*
Reports say that Priyanka and Nick actually got engaged over a week ago, with the youngest Jonas brother getting down on one one knee to propose to Priyanka Chopra on her 36th birthday on July 18!
In even more envy-inducing news, Nick, 25, legit shut down an entire Tiffany & Co store to buy the ring, a source says.
*Is this dude for real?*
This jhat mangni was hinted at in a gleeful tweet posted by filmmaker Ali Abbas Zafar today which revealed that Priyanka would no longer be starring opposite Salman Khan in new film Bharat.  Have a look:
— ali abbas zafar (@aliabbaszafar) July 27, 2018
 A Jonas source tells PEOPLE the singer is "very, very happy. His friends and family have never seen him like this, and they're all really excited for him. He's definitely very serious about her".
A little detour to their love story:
Their relationship took the very serious route when Chopra met Nick's family at his cousin Rachel Tamburelli's wedding in New Jersey on June 9.
"It's a huge deal that Nick brought Priyanka to his cousin's wedding. He's dated a lot over the last couple years but it's never been anything serious, so this is a big step. Nick and Priyanka really like each other, and his family enjoyed getting to know her as well. She fit right in!"
Then, on June 22, Nick and Priyanka traveled to India where they met her mother Madhu, had a vacay in Goa and also were spotted making the never-to-forget appearance at Akash Ambani and Shloka Mehta's pre-engagement sangeet.
Also, in a recent interview she already told that she's ready to be a mom, and thus this news shouldn't come as a surprise too. This is what the desi girl said, "I am a very 'live in the today,' maximum 'live in the next two months' kind of person. But [in] 10 years, I definitely want to have kids. That is, it's going to happen in the next 10 years. Well, hopefully earlier than that. I'm very fond of children and I want to be able to do that."
Well well, now this couple can at least double date with Ariana Grande and Pete Davidson and Justin Bieber and Hailey Baldwin and discuss how, "when you know, you know". 😛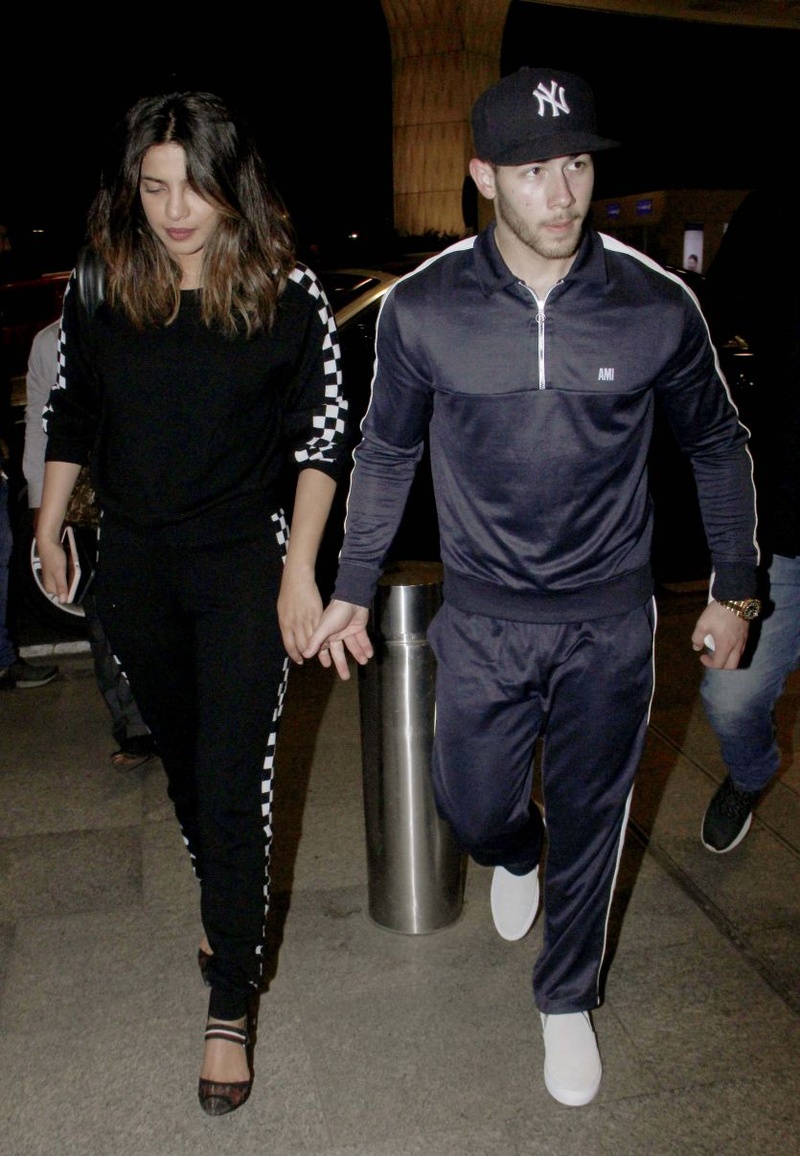 Also, Nick can also get wedding planning tips from his older brother Joe, who is engaged to Game of Thrones star Sophie Turner.
Here's saying we're not jealous. TOTALLY NOT.