Parineeti Chopra already has the best "joota chupai" plan for Priyanka Chopra and Nick Jonas wedding!
It's not even been a week since Priyanka Chopra and Nick Jonas made their engagement official and the entire world is already rooting for their wedding. Well, no one is more excited than Peecee's lil cousin sister Parineeti Chopra!
She was definitely feeling 'over the moon' for her "Mimi Didi" aka Priyanka Chopra when she posted a very moving post on Instagram on #Nickyanka's roka. Have  a look:
Post that, the question everyone wants the answer to "Will Parineeti steal Nick's shoes at the wedding?" The twitterati were going crazy asking the question and Pari decided to answer it for once and for all. And here's reporting that the *joot chhupao scheme has begun*!
She said, "OF COURSEE!!! Already started negotiating my deal with him. And she's my witness @priyankachopra," she replied.
— Parineeti Chopra (@ParineetiChopra) August 20, 2018
Well do I hear that there's going to be a Desi Wedding bells then? *tries to keep calm* *Fails MISERABLY*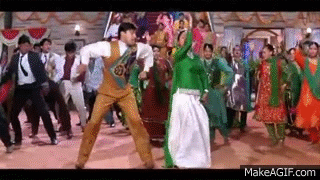 Also, this whole thing is giving me some major Hum Aapke Hain Kaun feels!
Here's bringing to you some other hilarious twitter reactions which will leave you in splits:
And then the brothers are gonna sing dulhe ke saliyon oh hare duppatte walio
Make it happen pari! – @Nadanmasakalli1
Imagine if @nickjonas makes a hit song out of this ritual. #BabyWhereIsMyShoe – @akrajpal
parineeti make him sing desi girl for her please i'll owe you my life queen – @gothfelicitys
And then she can get married to another of the Jonas brothers #HumAapkeHaiKaunPart2
This wedding is going to b fun and huge!! Cant wait!! I hope theres gonna be an official wedding video lyk the royal wedding… – @jennik98
Priyanka and Nick have ended all the rumours about their alleged relationship after their roka ceremony that took everyone by surprise and an intimate engagement bash afterwards.
Here's awaiting this desi wedding and going nuts imagining how the wedding will actually look like!