Party Places in Gurugram to Celebrate the Happening Events of your Life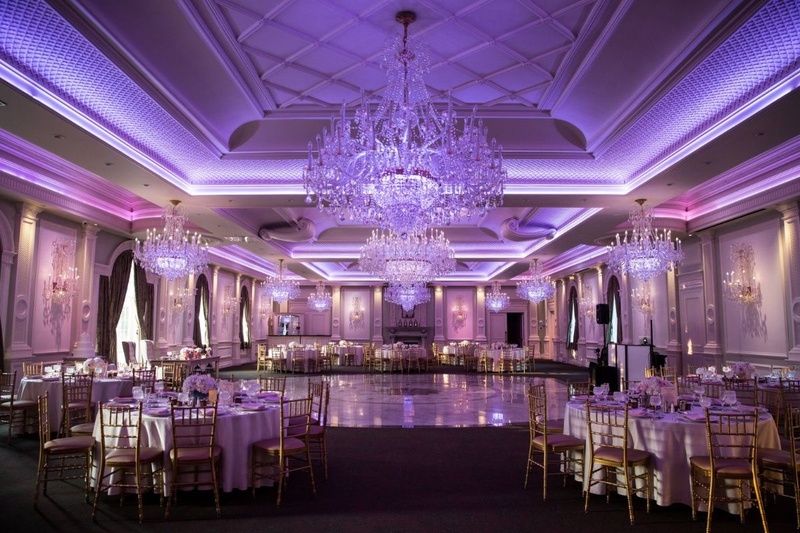 Is there a party that you're planning in the near future? Your most awaited plan of hosting a party might just come true in Gurugram. To make it a hasslefree process we've got a list of party places in Gurugram that will help you choose a perfect venue for your event. These are some of the most recommended venues that are shortlisted by our team of experts that will help you with your bookings. Go through them and let us know what you feel in the comments section.
Your search for party halls in Gurugram ends right here. Club Tivoli is an ideal place to host cocktail parties at Sector 50 in Gurugram. With attractive interiors, the party area looks glorious and is perfect to host your get-together. The venue serves both veg and non-veg food dishes that are a treat for all your guests. Club Tivoli has halls that lets you celebrate all your parties under one roof. So without any further delay, go ahead and host your party at the Club Tivoli at Gurugram to experience their amazing hospitality.
Address: Club Tivoli, Unit 1A, 1B, Ground Floor, Sector 50 SilverTone Towers, Golf Course Ext Road, Gurugram, Haryana 122018

Cocktail parties in Gurugram surely have their own charm. Radisson Gurugram is one of a kind party venue located in Udyog Vihar in Gurugram that offers you some of the best services. The venue serves a variety of cocktails for your parties that you definitely shouldn't be missing on. The culinary team here is known for serving flavorsome dishes in both veg and non-veg that will be a highlight of the party. The venue has an amazing ambiance that will definitely lighten up your party night. It is one of the top party places in Gurugram.
Address: Radisson Gurugram, Adjacent to Plot No 406, NH 8, Udyog Vihar Phase III, Udyog Vihar III, Sector 19, Gurugram, Haryana 122016

Are you planning to host a cocktail party in Gurugram? Lemon Tree Hotel is a venue that will suffice all your needs if you're planning to host a party in Gurugram. The venue has multiple spaces to host your functions depending on your guest list. When it comes to the food served at the Lemon Tree Hotel, you surely won't be let down as they have a variety of cuisine served in both veg and non-veg. The simple yet stylish decor of the venue is something that will catch your attention instantly. To experience their hospitality, go ahead and host your cocktail parties at Lemon Tree Hotel.
Address: Urban Complex, Ch. Nandaram Marg, Ullahwas Village, Sector 60, Gurugram, Haryana 122011

Parties in Gurugram surely are celebrated in a delightful manner and at Hyatt Place, we guarantee you that it will be nothing short of a grand celebration. You can host a number of events like the pre-wedding shoot, reception parties and get-togethers here at the venue. To add to this, they serve both veg and non-veg food that is a true delight for every food lover. What we surely promise you is that your experience at Hyatt Place is definitely something to look forward to as it is one of the top cocktail party places in Gurugram.
Address: Hyatt Place, 15, 1, Old Delhi Gurgaon Road, Electronic City, Phase IV, Udyog Vihar, Sector 18, Gurugram, Haryana 122015
What if we tell you that there's a perfect party venue in Gurugram where you can host your upcoming party? Crowne Plaza at Sector 29 offers you a perfect setting to plan your intimate parties. The venue has all the top facilities to host your parties and we guarantee you that your special day will not lack anything. The venue serves flavorsome dishes in both veg and non-veg that will tickle your taste buds. Crowne Plaza is one of the best party venues in Gurugram.
Address: Crowne Plaza, Site No.2, Sector 29 Opposite Signature Tower, Haryana 122001
Check out this list of some of the top party places in Gurugram before going ahead with your bookings. You can also check out more such venues at Weddingz.in.