Photographer's Eye: Camera Crew's Rajesh Dembla
Rajesh Dembla, Director of Photography at Camera Crew, does what most talented creatives do – explore and blur the boundaries of art and life. This ace photographer has decades of professional experience and training in journalistic photography, which makes him the finest director of wedding shoots. He says, "A wedding shoot is very reality-driven and everything's impromptu about capturing the beauty of marriage." Trust him when it comes to your key moments, expressions, guests and ceremonies being well covered.
Please meet Rajesh, our inspiring photographer for this week.
How long have you been a photographer and did you start wedding photography?
I have now been a professional photographer for over four years now. However, this is what I've been doing for decades now. It initially started with photography workshops that I used to handle, and that was primarily looking at the business aspect of the art. I later worked on my skills. No, it wasn't wedding photography initially. I used to love capturing the naïve expressions of babies and sealing the picturesque beauty of landscapes when I started off. There's plenty of learning that came with "experience", things became more compartmentalised, and I was drawn into wedding photography.
Describe a typical day in the life of Rajesh Dembla?
When I get into the office, I usually go through all my e-mails and answer the queries of my clients. Since wedding photography is a service job, my typical day is a little dependent on my clients. I work closely with the post-production team and spend time on monitoring image editing. Camera Crew has a backend team of 15 people, who work to improve the output of the wedding shoots. I make sure everything is organised and keep a tab on the progress of things.
What is the most challenging part of being a photographer?
For me, none! As a wedding photographer, we don't get a choice. And I don't see anything as a problem. You just need to go in to any environment and make that wedding sparkle no matter what. You take any situation and make it amazing. It's also about how strong is your passion. I've even worked for 20 hours on days and yes, I never had a reason to complain.
What is your shooting style?
It's important to present things as they are. I don't fiddle with reality. I always trust my impulse and expertise to guarantee a beautiful set of images that a couple can relive their wedding day for many years to come. I try to make you feel comfortable and happy. It's crucial to stay as low-key as possible during the ceremonies. Umm, let's call it "artistic wedding photojournalism with a sense of fashion". Camera Crew believes that the ceremony is a sacred time in which everyone should be focused on you – not the crazy photographer snapping away.
Message for the couples getting married
Don't become the 'wedding planners'. It's your day. You need to enjoy the day as it is and be yourself. We are there to take care of the light, angles and backgrounds and experimental techniques to turn portraits into works of art. We are committed to giving our couples a treasured experience while capturing the beautiful day.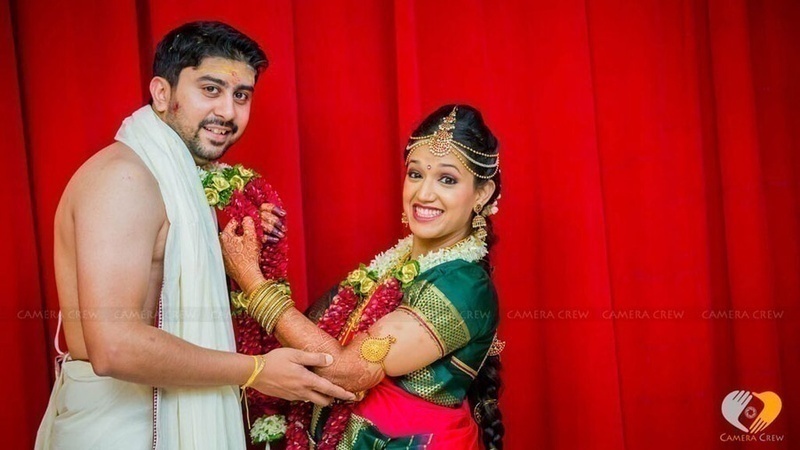 Offering a pool of services – Wedding Photography, Cinematography, Wedding Reel, Wedding Film, Pre-Wedding Shoot and much more, Rajesh does not believe in merely clicking away images through a camera. It's about capturing the 'the moment' and that too, in a distinctive way. For him, his pictures are just a wealth of technique, experience and construing any situation with an eye for excellence.