Scarlett Johansson just got engaged to Colin Jost and I literally can't keep calm!
Black Widow sacrificed her life by jumping off the cliff to retrieve the Soul Stone in Endgame, but in real life, congratulations are in order for Scarlett Johansson! Yes, you read that right! Scarlett Johansson got engaged to Weekend Update co-anchor Colin Jost and I literally can't keep calm!
Rumors about their fledgling romance began in March 2017 after the Lost In Translation star made a guest appearance on the season finale of SNL. But the couple confirmed their romance at the Avengers: Infinity War premiere last year, which marked their red carpet debut and prompted a frenzy among Johansson's loyal fan base.
The duo has been dating each other for two years now, and after a lot of hustle of keeping the affair low key and off the public eye, they finally decided to put a ring on it. While we might not know what's really going on with the love birds here's some insight on it –
On a previous interview to Cosmopolitan, this is what the diva's publicist had to say about seeing the actor, "He is different than many of the men she has been with. She is pretty picky who she goes out with even if it's just dating. They share many similarities together. The logistics of being with another actor are challenging. There has to be a real understanding of how you share your time, especially when two people's careers are going at the same rate. Or even if one person is more successful than the other, that also proves challenging. There may be a competitive thing."
Johansson, 34, has been married twice before, to Deadpool actor Ryan Reynolds and journalist Romain Daruaic with whom she has a four-year-old daughter, Rose Dorothy Dauriac. Jost, 36, has never been married. He co-hosts SNL's "Weekend Update" sketch program with Michael Che.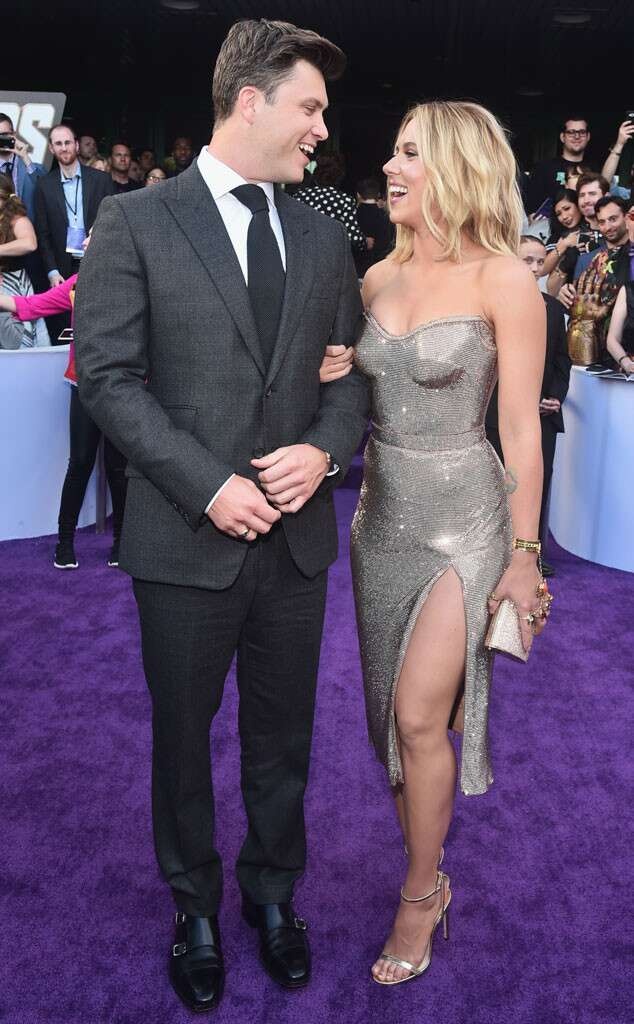 While there's no talk about setting a date for the wedding, here's wishing this newly engaged couple a lifetime of togetherness!