Stunning Wedding Decor Ideas without Flowers!
You'd like fresh flowers to be a part of your wedding décor but inhibited by price? We sympathize. Wedding budgets can go topsy turvey with the inclusion of fresh flower décor. Catch an easy lakh or two or ten shaved off your wedding budget, easy! When it comes to flowers, more is always less. Unless you are willing to use truckloads, you will never be able to create the desired impact. So what now? Think outside the florist we say. Anything and everything can become potential wedding décor item or prop. Apply the same rules you would when decorating your house and you might be able to crack this one. Think fabric, colors, clusters, jars, candles, pottery, still life, the list is endless.  But think clusters, clusters and more clusters. A collection of things always has such great visual impact as opposed to something solitary. Clusters can help you achieve scale and make things look grand, larger than life and whimsical.
Therefore, wearing our action-hero cape, we fly to your rescue bringing you these stunning wedding décor ideas that don't involve flowers. Colourful paper lanterns, birdcages, lamps, lace, ribbons, strings – wedding decorators have certainly aced their game when it comes to offering out-of-the-box ideas. With brides and grooms-to-be looking for hatke ways of making their weddings super inspirational, wedding decorators are one-step ahead in offering refreshing themes and decoration that make each wedding festivity look distinct, within a reasonable budget. With other things taking center stage, this also becomes a good opportunity for you to use flowers sparsely, just as accents to kick up your wedding décor yet another notch.
Take a look at these stunning wedding décor ideas without flowers and let us know which one will you incorporate in your wedding?
Paper Lanterns – Subtle Inclusions That Uplift the Moods Literally!
Choose plain white or vibrant hues, either way they create a cheerful and dreamy ambiance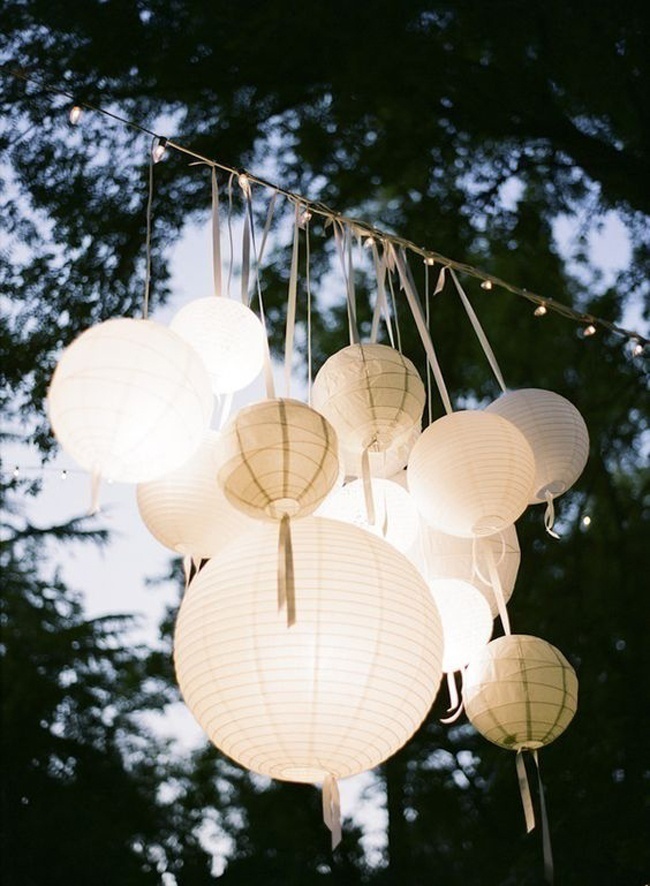 Versatile and Chic Ribbons
Available in all widths, colours and patterns, you're sure to find a bunch of options that you can simply tie up to transform your wedding venue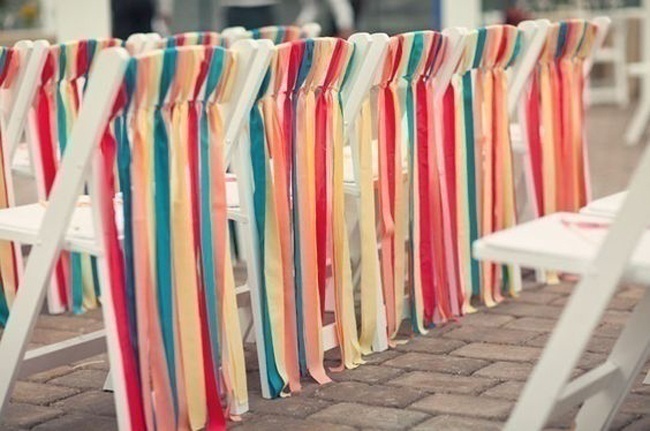 Who says lace is just for clothing?
The most simplest and classic way of creating a vintage wedding look
Face the Bright Sunshine with Cool Umbrellas
Inspired by Umbrella Street in Agueda, Portugal, these sunshades pave their way into wedding décor and how?!
Rajasthani Dolls
Take an Edgy Approach to Traditional Indian Wedding Decor
Metal Birdcages
Centerpieces, aisles and trees get their own stunning coops `
Hollow Frames Too Find Their Space in Wedding Décor
They make picture-perfect photobooths too!
Lamps – Wedding Lighting Taken To a Whole New Magical Level
Arabian nights wedding theme? We think so too!
And you thought books were only for reading
If you or your fiancé is a bibliophile, these creative additions are sure to please all kinds of bookworms
Take a look at some more stunning, simply mesmerizing and jaw-dropping wedding décor ideas here.