Sumeet Vyas and Ekta Kaul's wedding date is out & their wedding invite is too cute to miss!
The Veere Di Wedding star, Sumeet Vyas seems to be wasting no time in making the love-of-his-life his 'Permanent Roommate' after all! Just after a month and a half after proposing his longtime girlfriend, the countdown to the D-day has already begun.
Sumeet Vyas's wedding date is out people. The star who took the world of webseries by a storm and is now been making headlines in the B-town is all geared up to tie the knot on Sept 15 with his now-fiance Ekta Kaul!
Seems like Ekta too can't wait to married already. This is what the ecstatic bride-to-be wrote on her Instagram, "ear best friend. Waiting for you.. jaldi aao aur mujhe le jao.. 15 days more.. 💞💞#terimerishadi #ashuanky". *Awwwwww*
Did you read it carefully? If you did, you just read their official couple hashtag. It's – #ashuanky. *anxiously awaits for the meaning of it*
This much-in-love and super-cute couple's wedding invitation is out and is adorable just like them. The official wedding card designer of the couple, Puneet Gupta, shared a glimpse of their official wedding invitation on his Instagram and it's def too-cute-to-handle. Have a look: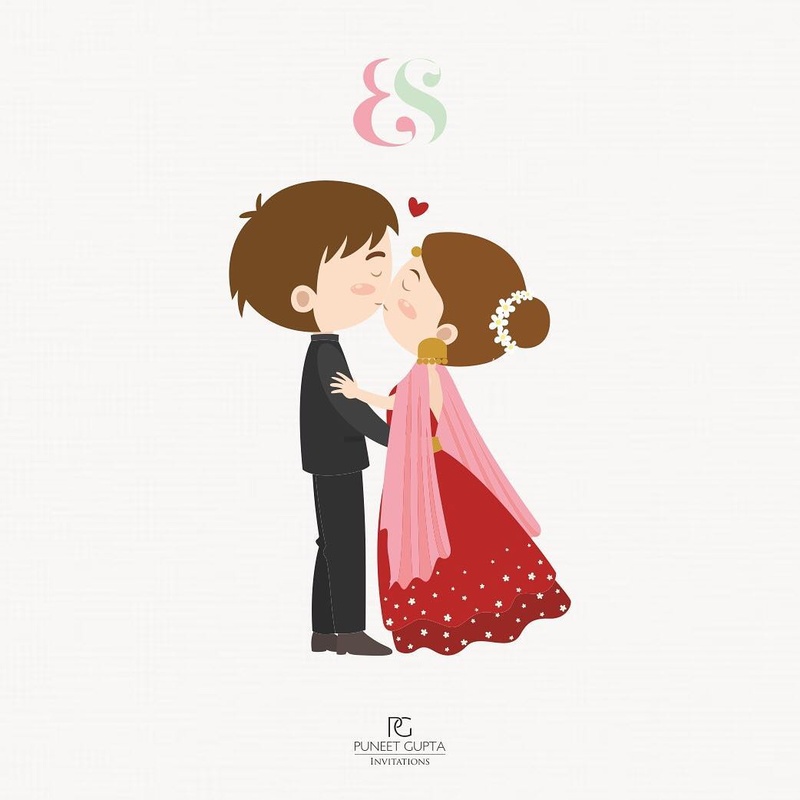 *Tries to keep calm* *Fails Miserably*
Also, if you are wondering what's the bride gonna wear for her D-day, then here's saying it might be something from the The Pink Gota, where she was spotted bridal trousseau shopping a couple of days back.
Her intimate bachelorette:
And if you are wondering what our very own Mikesh Chaudhary has to say about it, here it is – "My life is all about films. My family is full of actors, so it's all about cinema around me. Being with Ekta gives me a new ground. And that's really exciting. I find a new person in myself, when I am with her. It's a blissful relationship."
Well well, I can't wait to see the wedding pictures already and here's hoping for the Jammu wedding to BEGIN.