#SummerWeddingSeries – Your Ultimate LookBook for Bridal Pearl Jewellery
For the ones who have been following our #SummerWeddingSeries , we know you're wondering what about the jewellery. The most crucial element of all wedding planning, jewellery is a big investment, just like booking a venue for your D-Day. 
For brides having a summer wedding, going minimal on jewellery seem to be the ideal thing to do, given heavy jewellery makes you feel uneasy and sweaty, which paves the way to transform you into a "bridezilla". That's when the queen of gems makes her grand entry. *drumroll* Enter – Pearls!
"The pearl is queen of gems and gem of queens." – Anonymous
Rightly said, the most versatile of all the other jewels, pearls seem to naturally find their way into Indian and western jewellery. Whether it's gold, silver, diamonds, polki or jadau you set them with in a fine piece of jewellery, they rise above all and stand out.
On your big day, since you'll be looking nothing less than a queen, should you not adorn jewellery that defines magnificence in the most subtle way? With pastels and trending colours, such as rose quartz being the preferred choice of eclectic brides, keep calm and wear pearls, because they just naturally blend with these trendy and breezy colours.
Here are our favourite picks in bridal pearl jewellery to help you bling it like a pro!
Elegant Bridal Pearl Jewellery to Accentuate Your Neckline
Fine strands, multi-tiered, clusters, chokers or statement pieces, pearls in all style add that touch of royalty to your overall appearance.
Bridal Pearl Earrings – Ear full of beauty
Beauty is in the details. Enhancing the beauty of fine jewellery are intrinsic pearl additions to danglers, chandelier, bali hoop and chand bali styles of earrings. These stunning pieces could be mix-matched with any other jewellery set or worn as exquisite sole pieces. Going minimal, yet elaborative doesn't get better than this.
Bridal Pearl Rings – Fancy up Your Fingers
Nothing can beat the elegance and charm your engagement ring will hold, but fancying up your hands with a single pearl or a cluster pearled ring will be a show stealer indeed. They also look great in those entwined hands photos. Give it a thought?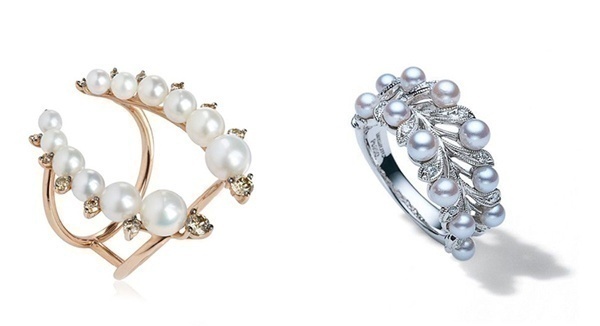 Bridal Pearl Feet Jewellery – For Those Stunning Close Foot Images
Your feet will be doing all the running on the D-Day, wearing light as a feather pearl jewellery is a wise thing to do. They're not just light on your feet, but look amazingly fabulous too. Look!
Bridal Pearl Bracelets – For Those Fancy Cocktail Parties
Cocktail dinners mandate you look like a diva fallen from heaven. Since most brides-to-be opt to wear a choora on their wedding day, pearl bracelets make a sassy add on for your pre-wedding celebrations, like sangeet or cocktail parties.
Bridal Pearl Hair Jewellery – Gorgeous Maang Tikka, Matha Patti and the Works
Keep your head cool, calm and composed with pearl hair jewellery that makes you look as radiant as a royal princess!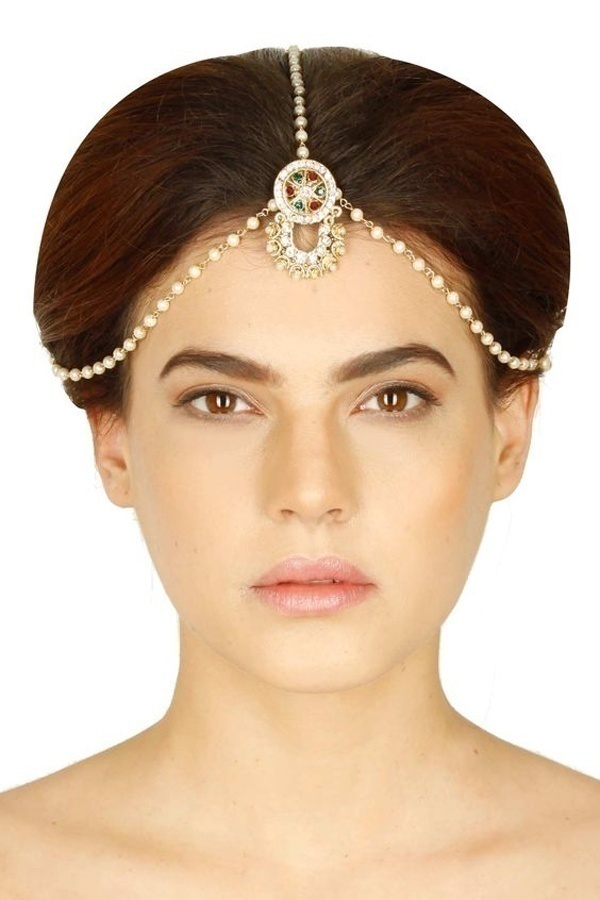 Bridal Pearl Accessories – Clutches and Watches
Since a bride would hardly move around with a clutch, these can be classy additions for the mother-of-the-bride (or groom). You could also stock these breathtakingly beautiful hand accessories in your trousseau for later auspicious occasion use.
Bridal Pearl Body Jewellery – A Regal Touch
An alternative to waist belts, body jewellery is taking ornamentation to a whole new level.
For more dope on Indian bridal jewellery – the types, styles, trends, how to and other fundamentals you should know – find them right here.
To catch up on what you missed in our #SummerWeddingSeries, simply click on the links mentioned below: