The Bridal Saga Season 1 – Pre-wedding shoot #100brides100dreams
If you are reading this article, we're guessing you know what The Bridal Saga is all about, if not read it here! After having told you a bit about TBS and its first part – The Bridal Masterclass, let me now come to the most fun & interesting part of it – the Pre Wedding Shoots. Obv, our winning couples were most excited about this 😀
The Top 10 Wedding Photographers of Mumbai came on-board for gifting a FREE pre wedding shoot to each of our 100 winning couples, and the result of this was pure magic! Kudos to our creative couples who came up with some amazing concepts on their own and a big shout out to these sporting photographers who really went out of their way to get that perfect shot in-spite of the sun & the heat!
A huge thanks to our venue partners – ITC Grand Central and Courtyard By Marriott for providing their beautiful venue spaces for these shoots to take place!
Scroll down to unfold the magic:
Reels and Frames (yes, the official wedding photographer for #SonamkiShaadi was also a part of this):
Once upon a time – Wedding tales: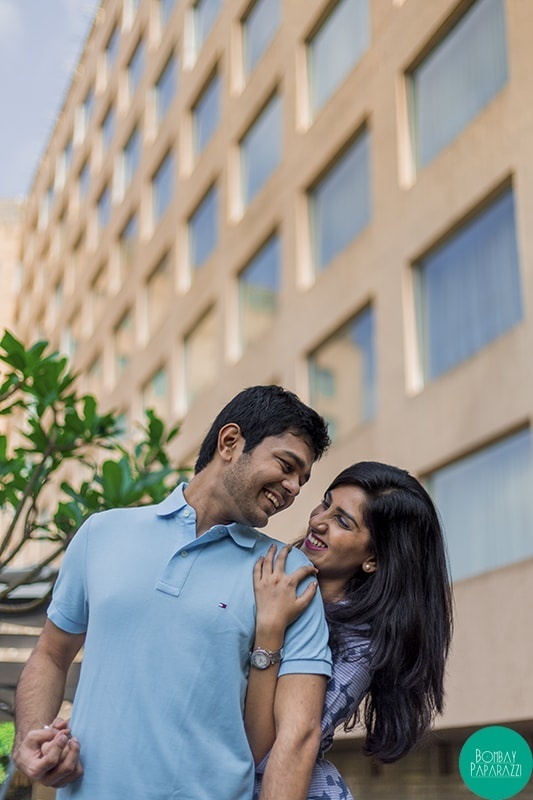 The Gift Hampers –
After having a look at these beautiful pictures, lets see the other big thing we gifted to these couples – Gift hampers & vouchers worth Rs 1 Lac! Yes, we are not kidding, we got brands like Raymond (gifting their sexy ties to our grooms), The Man Company (giving their lemon shaving gel again to our grooms) & Mutterfly (giving away a luxury cruise experience & some fabulous offers to our couples)! The vouchers included some great offers from our partners – Arshis Javeri (for Makeup), Flyrobe (for Bride & Groom wedding outfits), VelvetCase (for jewellery), Aash Studio (for Decor) & Happy Dancing Feet (for Choreography). Not only this, Our luxury venue partner ITC Grand Central, also gave away a one night stay, a free dinner & a free spa session to 3 lucky couples.
Check out this super fun video where we asked these 100 couples some fun questions about their wedding!
Well, after all this, if you are disappointed that you could not be a part of this, don't you worry, because we are coming up with Season 2 very soon this year. And it's only going to get bigger & better!