The Celebrity Guide on How to Dress Up for Bhai ki Shaadi
Hey there, brother of the groom! The stress of planning and managing the wedding wearing must be wearing you down. Afterall, you've to take care of the bachelor party, arrange for the car-o-bar and also make sure your brother doesn't get cold feet! Can I add a small responsibility to the list? Please for the love of God, take some effort to wear something dapper and look like a gentleman. You owe it to your mother, she didn't raise you to look like a shoddy boy at the wedding! If not for your mum, think about all the probable partners you can meet at the wedding. Weddings are a great place to meet men and women both (whichever way you swing!)
Stop yourself from committing a fashion faux paux and take some help from these celebrities. They'll help you to dress better for your brother's wedding!
1. Want to know a thing or two about fashion? Just take a look at Shahid Kapoor's Instagram page…it's full of inspiration!
Outfit: Rohit Bal
2. You can definitely take a leaf from Ranveer Singh's book!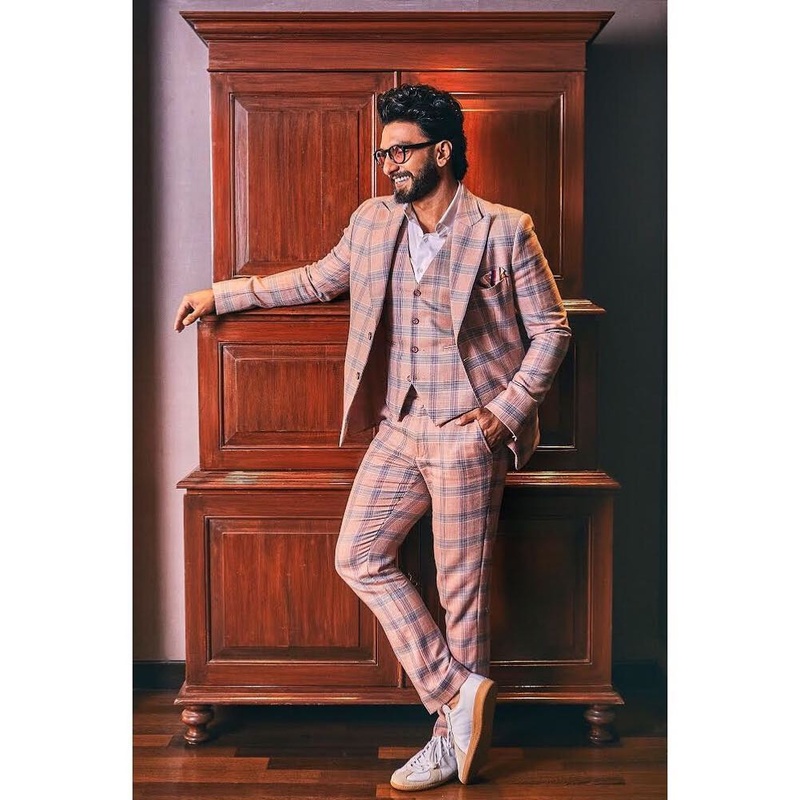 3. Be suave like Ishaan Khattar in this black kurta set
4. Uff! Can you imagine how hot you'd look in a sherwani like this?
Outfit: Shantanu & Nikhil
5. Add some glitz and glam to your black tuxedo
Outfit: Gaurav Gupta
6. I love this biscuit brown layered kurta worn by Ayushmann Khurana
Outfit: Amaare Couture
7. You might look dapper like Ranbir if you wear a maroon embroidered sherwani like him
Outfit: Kunal Rawal
8. Arjun Kapoor is beating the blues in teal thread-work set
Outfit: Kunal Rawal
9. You can wear a yellow kurta for the haldi like Meezan Jaffery
Outfit: Shantanu & Nikhil
10. Listen…. You can always dress up like supermodel Prateek Jain. Do me a favour, please invite me to the wedding if you dress like him!
Advance kisses for you- I know you're going to look like a bamb!