The Most Heart Warming Vidaai Pictures That We've Come Across!
The most emotional moment in a wedding is when the bride departs from her family to head towards a new life with her husband. A lot of tears are shed at the vidaai, making the strongest go weak in their knees. The princess of the house is leaving to become a queen of another, making everyone's eyes moist. It is very difficult to capture so many emotions in one frame, but we saw some vidaai pictures that made us go 'aww'! Keep a tissue box handy while you scroll down!
1. This BFF who just can't let go off the bride!
Image source: Nitin Arora Photography
2. This granny kissing her doll goodbye
Image source: Albummed
3. This bride instructing her family not to cry once she leaves
Image source: White Frog Productions
4. This bridesmaid is having a hard time controlling her tears
Image source: Recall Pictures
5. Don't worry sweets, I am always going to be here to wipe away your tears!
'
Image source: Shades
6. Mommy dearest holding herself together during her daughter's vidaai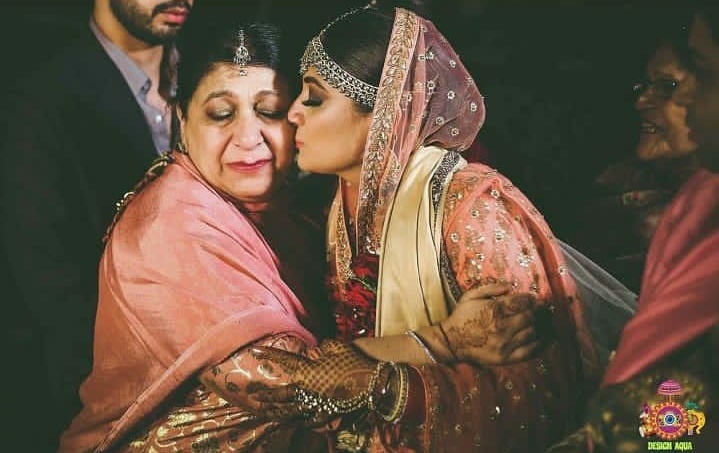 Image source: Design Aqua Studio
7. This father holding his princess close to his heart
Image source: Art Capture Productions
8. We love a smiling bride during her vidaai!
Image source: Through The Barrel
9. This bride is crying on the best shoulders in the world- her father's!
Image source: Varun's Click
10. This bride who misses her father too much (not now, waterworks!)
Image source: Payal Kumar Photography
11. This father-daughter duo holding on to each other
Image source: Busy Bee Studio
12. This mother is kissing and hugging her daughter one last time
Image source: Bliss Production
13. This brother pulling his troublemaker's cheeks during the vidaai
Image source: The Story Weavers
We couldn't keep our waterworks at bay, could you?