The Palayana: Your Go-To-Destination for a Dreamy Beach Wedding
Millennial couples have started scouting for wedding destinations which along with all the luxuries and top-notch facilities can also guarantee pure solace, fun vibes and can turn out to be in mini vacay for friends, family, and the couple. From the multi-hued sky at dusk to the recurring sound of the waves crashing against the rocks, you can experience calmness and serenity at beautiful beach weddings.
Beach weddings provide a complete package to you and your family of a fun time, paired with complete entertainment, a breathtaking view and undoubtedly a private and intimate experience. If you are looking out for a beach destination, then The Palayana is a perfect pick for you!
The Palayana Boutique Resort promises you a surreal and unmatched wedding affair. It has an all-season beach which features five distinctive areas with views ranging from Beachside, Tropical Garden, Conventional Ballroom, the Contemporary Pool Deck, and the Convertible Meeting Room. With a capacity to accommodate 150 guests across the resort, you could choose which corner suits you best and get a customised experience, to create memorable moments.
The Palayana's forte is customisation, whether it revolves around the food, decor or any other aspect. With an extensive expert and hands on wedding team, it believes in translating the quintessential 'Big Fat Indian Wedding' into a sleek, intimate and homely affair, owing to the changing trends and demands.
Here's a glimpse into some of the delightful aspects which set The Palayana apart from other resorts:
Mandaps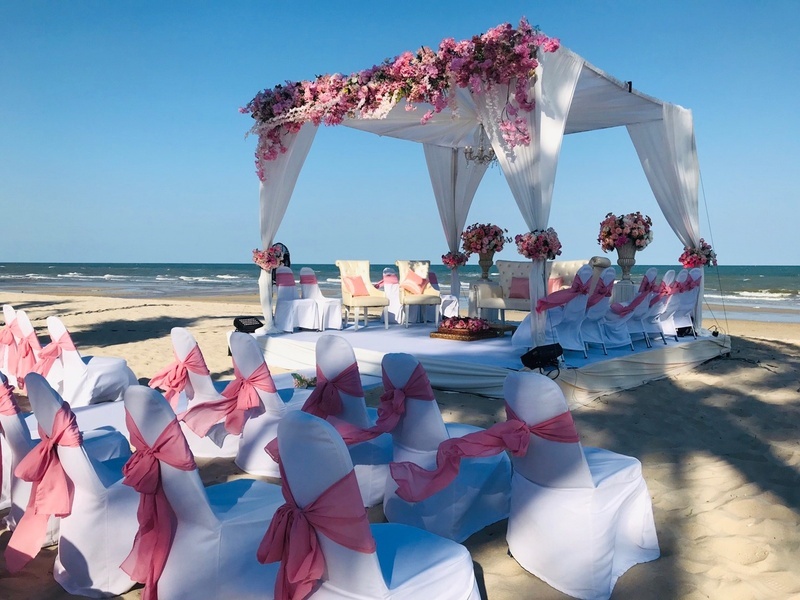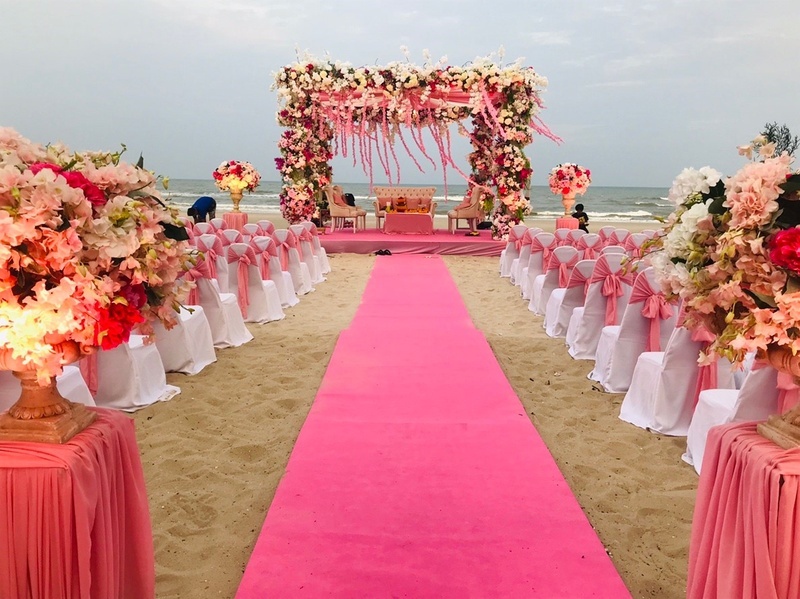 Beautiful and vibrant drapes paired with bunches of exotic flowers and an intimate seating arrangement by the beach, these mandaps are a sight to behold. The pastel hues and the cozy settings make it a delightful experience for couples.
Outdoor Decor
White drapes, exotic flowers, and pastel-hued tassels- a beautiful entry idea into the outdoor venue.
I am drooling over this set up with baby pink drapes, exotic flowers, a floral arch, and butterflies hanging from the ceiling.
Gorgeous cages with butterflies and pretty flowers are a great decor element to have at your mehendi function. 
How about this refreshing, simple and intimate setting! 
The white drapes and seating arrangement paired with bunches of blue flowers and floral chandeliers gives the much-needed contrast.
A rustic outdoor dining arrangement with wooden chairs, vintage candle stands, floral centerpieces, and fairy lights. 
A floral wreath by the poolside made up of exotic green and white flowers, paired with a floral chandelier is a refreshing decor idea!
A fuschia pink and yellow teepee, cascading genda phools and bunches of exotic flowers. Not to miss the informal and chic seating arrangement.
A moroccan-themed decor idea for the venue entrance with royal-looking purple drapes, vintage lamps, and paper flowers. 
Quirky and chic bride and groom hashtag idea.
Food and Beverages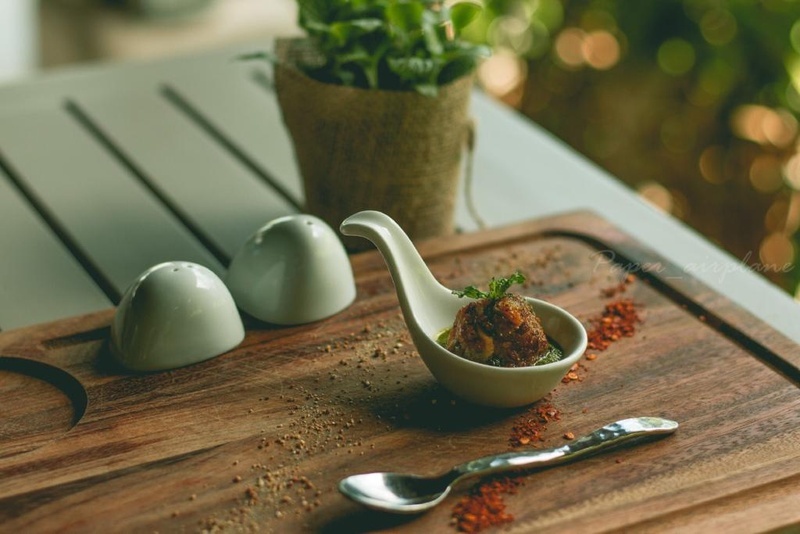 With three culinary masterminds, clients are known to have had a wonderful experience when it comes to food and beverages. Moreover, the chefs try their level best to cater to the needs of the clients, making your special day even more exciting! Trending cooking techniques, delectable dishes and appeasing presentation, make the culinary experience nothing short of enviable.
Testimonials of clients 
"Palayana- A perfect destination for weddings and especially for an Indian wedding. It was the best thing which happened to us. It was our dream to get married by the beachside. The property has an amazing view, overseeing a garden and the beach. While we were hunting for venues, we heard really good reviews about this place, and upon seeing it we were instantly sure that we wanted to tie the knot here."
– Niti Pancholi
"The hospitality will win your heart. We had our wedding at The Palayana and it was nothing less than a dream. Sumeet and Andy made sure that our guests get the best of arrangements and they saw it through. All are impromptu changes were also taken care of by the team effortlessly. Surely, one of the best Indian wedding destinations. The Indian-Thai fusion food and desserts are to die for."
-Surabhi Sharma
Now that you have all the information in your kitty, if it is a beach destination you want, then you know exactly where to go!