The ultimate bridal checklist to keep tabs 6 months before the wedding – straight from the expert!
6 months to go. 3 months to go. 2 days to go. Bam! Your wedding day is here already! It's no secret that a successful wedding is the result of months of planning and hardwork. There are 7852665 things to keep in mind while preparing for one. Correct me if I am wrong, but 6 months before the wedding is the most crucial time to get most of the work done. If there is any checklist that you need to cover, it is this one!
1. Venue
Image source: Studio be Unique
I don't need to stress how important this is. You already have a rough estimate of the number of guests that will be attending your wedding. To get the best of the deals, book your venue at least 6 months before the wedding. Don't forget to skim through all your options. Hasty decisions never help!
2. Guest List
Image source: Movie'ing Moments
Now that venue is done, sit down with your family and make the guestlist. Keep a few things in mind like- the budget and the venue. Don't forget to invite your dadi ki padosi ki beti ka bhatija to your wedding!
3. Wedding Planner
Image source: Blu Swan Media
If you are thinking of hiring a wedding planner, do so now! It will give you plenty of time to discuss and brainstorm ideas with them.
4. Bachelorette Planning
If you don't trust your bridesmaids to plan one for you, start planning it yourself! If you intend to take a trip with your girls, book your tickets/rental cars, hotels, etc well in advance to get the best deals!
5. Budget for Trousseau
Image source: Dipak Studios
This is very very important, brides to be! Women are infamous for splurging when it comes to fashion. Prepare a budget for your trousseau and stick to it!! It's best not to make an unrealistic budget which is either too tight or too loose for your own liking!  Buying frantically without a plan only leads to overshooting you budget target and last minute hassle. Allow yourself the time to skim through all nice and upcoming brands and only pick up the best pieces for your trousseau.
6. Fitness
6 months before the wedding is an ideal time to start you weight loss/gain journey. Don't fall for the "lose weight in 2 weeks" traps. Fad diets are the worst. It will leave you cranky and hungry on your wedding day and that is the last thing you want!
7. Skincare
You can't delay this any further. You may have a clear skin now but that doesn't mean last minute mishaps won't happen! You'll be clogging your pores for days with heavy makeup. It is important that you prep your skin for the same. Visit a dermatologist and only then start with the recommended treatment.
8. Gynaecologist
Don't they say, precaution is better than cure? Visit your gynaecologist, get all tests done. You'll be a happy bird once your vajayjay gets the green signal from the doctor!
9. Medical Tests
Make a date out of this one. Pull your husband to be and get a full checkup done. Unconventional romantic dates FTW!
10. Makeup Trials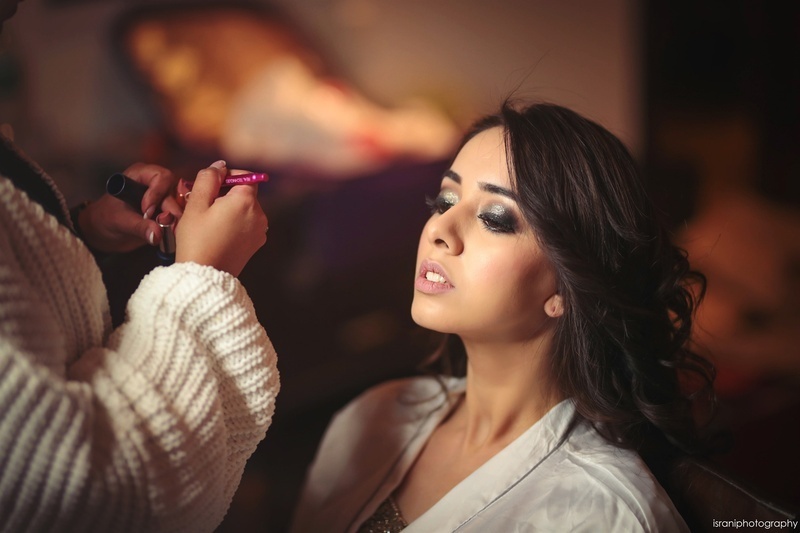 Image source: Israni Photography
Now that your lehenga is finalised, it is time to finalise your makeup artist and hairstylist. Just like you visit 10 different lehenga shops, get makeup trials from 10 different artists.  Go for the one you like and make sure you convey your wishes very clearly!
Long list, isn't it? You know who is the perfect person to help you with all of these tasks? The professional maid of honor, Before the Wow! Before the Wow is a Bangalore based  pre-wedding coordination company servicing brides all around the world. They offer a wide range of services for the 'Bride-to-be' from getting a curated trousseau put together by top Indian stylists to planning one's bachelorette, choosing the right jewellery, attending pre-wedding counselling sessions with your to-be-husband or a fitness target that you want to meet and much more! Before the Wow is here to get it all sorted for you!
You can checkout their instagram page here.
You can heave a sigh of relief now!