The Ultimate Wedding Checklist For The Glowing Indian Bride!
With all the energy going into planning your D-day, it's very easy to forget what it's all about. Even with having a skilled wedding planner by your side, your stress levels might still be soaring high and you might out on the most important things. 
So while dealing with pressing concerns like dress fittings, picking the perfect shoes, and selecting the floral arrangements, there's a chance you may overlook the more minute, yet not insignificant, particulars of getting yourself groomed. To help you schedule everything right from the bang trims to teeth whitening, we've put together the ultimate beauty checklist for all the brides to-be, to look your glowing self on your wedding day:
One day before:
Beauty sleep:
If you wanna keep your dark circles at bay we recommend getting some shut-eye time!
Hydrate:
We cannot stretch this enough, HYDRATE. Drink plenty of water a day before to ensure you and your skin are hydrated.
1 week prior:
Gentle facial:
A week before your wedding, you should opt for a soothing hydrating facial for that natural glow.
Brows:
This is also the right time to get your brows threaded,  waxed, and shaped till that last standing extra stray hair.
Waxing:
Get your wax done at least five days before the D-day allowing your skin to heal of all that redness that comes along with it.
Prep Your Hands and Feet:
Your mehendi and haldi moments will include a lot of close up shots of your hands and feet, so they have to look picture perfect. Book an appointment to get a manicure and pedicure a couple of days earlier to ensure no last minute panic situation!
2 weeks prior:
Go for the final trim:
2 weeks to the D-day is the time to trim your split ends and you can also opt for a hair spa while you are there. If you feel the need for it, you can also opt for a very subtle color change or babylights but we would warn you to be very careful about it.
1 month prior:
Brighten your smile:
There will be a photographer documenting your wedding so, it pays to ensure that your smile is camera-ready. All the professional teeth-whitening sessions take at least more than one sitting so it's advisable to book your first appointment now. You don't want to worry about sensitive teeth on your wedding day!
Hair Care:
Not all our hair is easily tamable, just rebels with frizzy strands. So this is the right time to book an in-salon keratin treatment so your texture is under control and the hair doesn't fall flat on the D-day.
2 months prior:
Speeding Skincare regimen:
Take your skin care regimen very seriously from now on! Forgetting cleansing, toning, and moisturizing will be the carnal sin towards your skin. Also, don't forget exfoliating twice or thrice every week.
Fitness regimen:
Take your fitness regimen to another level at this 2 month mark with some extra time in the gym or take that weekend yoga class. The point is not to look a certain manner, but rather to feel your healthiest and happiest self.
3 months prior:
Grow your brows: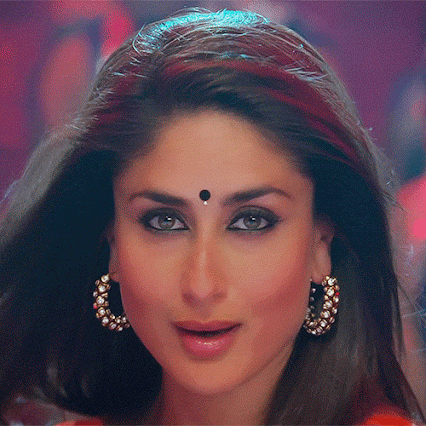 It's about time to groom your brows while deciding on the shape you want for your wedding. For a very  flattering and youthful look, we would recommend to staying off the regular tweezing and threading and getting the final touches only a week before the D-day.
Beauty Vitamins:
These vitamins are very essential for your health and beauty, but choosing the right ones is a task that requires a degree. So, consult your doctor and start popping them already.  The basic ones to be on are –
Biotin: Prevents hair loss and enhances nail growth.
Zinc: When we are deficient in zinc, our hair loses its color, leading to gray hair.
Vitamin D: Opens follicles for hair to grow.
Vitamin E: Gives the hair it's natural shine, bounce and growth.
Niacin: Increases circulation to allow hair growth.
Magnesium: Gives stronger hair.
Iron: Encourages hair growth.
6 months prior:
Schedule an appointment with your derm:
If you have skin concerns like acne and uneven pigmentation, it's best to get the situation under control much in advance. 6 months ahead, is the time to have your doctor prescribe medications for the same including the problems like spots, fine lines, pores, and redness. This, is also when you can schedule a series of derm-administered light peels or microdermabrasion on both the face and body – especially if your dress exposes the décolleté, shoulders, back, or legs.
8 Months Prior:
Figure out your fitness plan:
If you don't want to crash diet just days before your wedding, then you should figure out a plan to eat right and exercise regularly. This combination will give you a healthy body, glowing skin and shiny hair in time for your D-day.
Consult your hair stylist: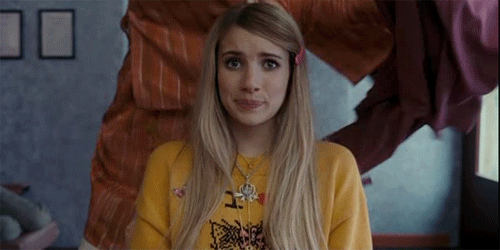 If you're planning to change your hair/strand colour for the wedding, this is the right time. Although we would recommend to not change it too drastically, so that you still look like yourself. The good thing about this is, if you don't like the color you chose, you'll still have enough time to grow it out or change the color back without damaging your hair.
And just like that, your D-day has arrived. Congratulations! Sit back and smile for the cameras and even if you cry, your waterproof mascara will have you covered.