Weddingz.in Presents Wedding Makers Meet!
Weddingz.in, now India's largest wedding company, is marching ahead at breakneck speeds helping more than a 1000 wedding families and organizing 200 weddings every month (yay!).  Wouldn't it be wonderful if we got to actually meet some of our potential brides and grooms and our partners and they got to meet each other, all under one roof. If this isn't a celebration of the wedding planning process, what is, we say!
You are invited to The Wedding Makers Meet! A very special event where wedding service providers in various categories will be present on location along with the Weddingz team! It's always wonderful when you can put names to voices and faces, right?
A big shout out to our venue partner Holiday Inn, who are graciously hosting us for The Wedding Makers Meet. A wonderful opportunity for you to squeeze in a recce and taste some scrumptious culinary delights prepared by the supremely talented chefs at the Holiday Inn kitchen.
So, here goes the formal invite!
Save the date for our inaugural event "Wedding Makers Meet" where couples and families get a chance to meet the best vendors in Mumbai to plan their wedding better.
Register here: https://goo.gl/forms/aZtljmBOsQ
Come, see, smell, touch and taste! Experience everything live – talk to the vendors, discuss your requirements, browse through vendor portfolios and book everything you need for your wedding all under one roof. 
From booking your mehndi artist and photographer to ordering your jewellery and choosing your invitations, Wedding Makers Meet invites the brides and grooms-to-be, along with their families to an intimate meet and greet.
When and where is the meet happening?
Saturday, 30th April, 2016 between 2pm to 5pm at Holiday Inn, Andheri East
Who will be there?
Over a 100 amazing specialists and our team of expert wedding planners will be there to assist you with any concerns, queries or requirements you may have.
We will have the best vendors in the following categories who will showcase their work and talk to brides and grooms about their requirements.
Photographers
Makeup Artists
Invitation Card Designers
Jewellery Vendors
Velvet Case
Wedding Gift Vendors
Veeda Candles
Chocology
What you need to do?
Meet the best wedding vendors
Make an informed choice
Chat with the experts
Take away great ideas and inspirations
Have a great time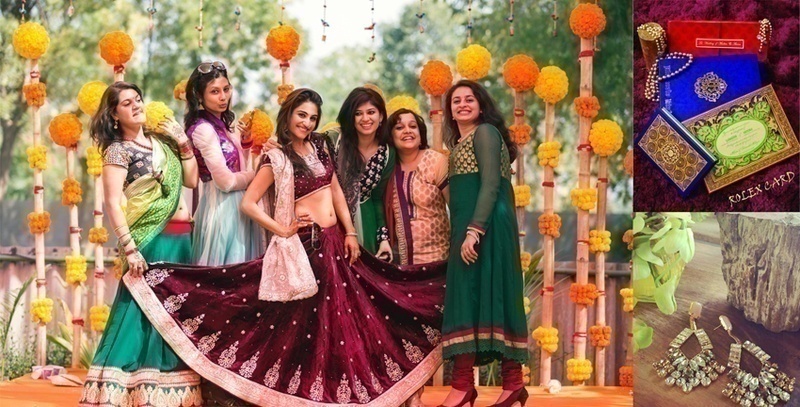 Oh, did we mention, a special menu tasting!
Register here: https://goo.gl/forms/aZtljmBOsQ
See you there!