These hilarious memes about Priyanka Chopra & Nick Jonas getting married will make your day! #allingoodspirits
Well well, now that it's confirmed that Nick Jonas is getting married to our Desi Girl, I'm hoping for a full on Desi Wedding too!
It's not a blank prediction, Nick Jonas was spotted sitting at a pooja wearing a sherwani! Even Mama and Papa Jonas were in ethnic wear! So, me predicting a desi wedding for these two is not reaching too far right?
So, Imagine this – a proper Punjabi wedding with mehendi, haldi, sangeet, shaadi and reception. And here is the entire world predicting how our Firang damad would actually get through it: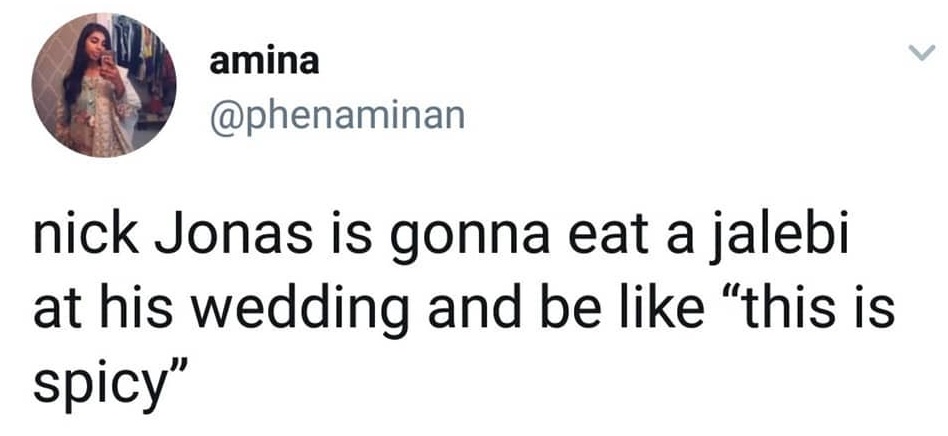 (not sure about the last one)
Hilarious aren't they? Take'em on a lighter note I say!