These Palace Hotels ensure a dreamy and royal Honeymoon!
We've read about palaces and their royal subjects in fairytales all our childhood. What happens when we get a chance to live our fairytale? Do you forget about those airy palaces? Of course not! Now that you have married your sapno ka rajkumar/ki rajkumari, how about staying with them in a palace? Honeymoon ke liye hi sahi! All the fancy pants in the house, give me a cheer!
If emptying your bank balance, sipping tea while eating a slice of lemon cake and using 11 different types of cutlery for dinner is your thing, you deserve a palace honeymoon, deary!
1. Chapslee, Shimla
If your mind often travels to cold places where you can snuggle with your love by the fire, the Chapslee Hotel in Shimla is perfect for you! The architecture is chic and contemporary with a dash of old school charm. Shimla is a popular destination for honeymoon, throw in the Chapslee and you've got yourself a royal vacation!
2. Taj Falaknuma Palace, Hyderabad
Falaknuma means reflection of sky in Urdu. The Taj Falaknuma Palace used to be the abode of Nizam of Hyderabad. It is designed in the unique shape of a scorpio. The Taj Falaknuma comes with 5 stay options for every budget. You will experience luxury and a different culinary experience at this palace!
3. Oberoi Grand, Kolkata
The Oberoi Grand of Kolkata carries a legacy of its own. The grand stature coupled with Oberoi's hospitality makes it one of the best palace hotels in India.
4. Samode Palace, Jaipur
The Samode Palace in Jaipur is the perfect combination of Indian and Mughal architecture. The exquisite gardens full of bougainvillea is a delight to be in! They have royal suites which have personal courtyards! Shut up and take my money!
5. Fernhills Palace, Ooty
The Fernhills Palace in Ooty used to be the summer house for the royal family of Mysore. It was later acquired by the British who made large windows and fireplaces in each room. You will witness a fairytale lake backdrop in the rolling hills of Ooty from your room and you don't want to miss that!
6. The Lake Palace, Udaipur
Imagine staying in a palace that is on an island. Surrounded by water on all your sides, The Lake Palace of Udaipur will prove to be a sweet escape with your bae.
7. Niraamaya, Kovalam
Pamper yourself with spa, massages, yoga and lip smacking food in laps of luxury at Niraamaya!
8. Palais De Mohe, Pondicherry
If I had to describe Palais De Mohe in two words, I would say "French Elegance"  They have courtyard pools, you guys!
9. Rawla Narlai, Pali District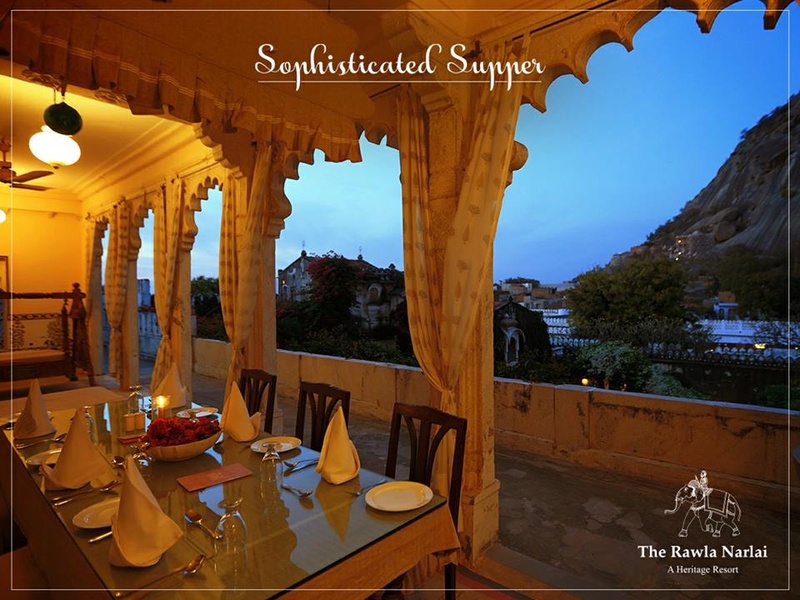 Situated between Udaipur and Jodhpur, the Rawla Narlai is a quite palace away from the city's hustle and bustle. The majestic decor and warm hospitality boasts to be unparalleled and unmatched.
Building air castles already?