This bride did not have girlfriends, so she did her pre-wedding shoot with her Bro-maids!
Talk about ditching stereotypes! This techie engineer bride faced a little problem with her bridesmaids shoot – she had no girlfriends to be her bridesmaids.
But who cares right? Friends are friends regardless of the gender, and so what, if she could not pull off a 'brides'maids shoot, she decided to have a 'bro'maids shoot instead!
Result – she got herself a totally out-of-the-box, never-seen-before and completely unique photoshoot with all her male friends.
Have a look at the coolest 'bride-with-her-bros' shoot pics below:
In pink bathrobes – Yes PINK!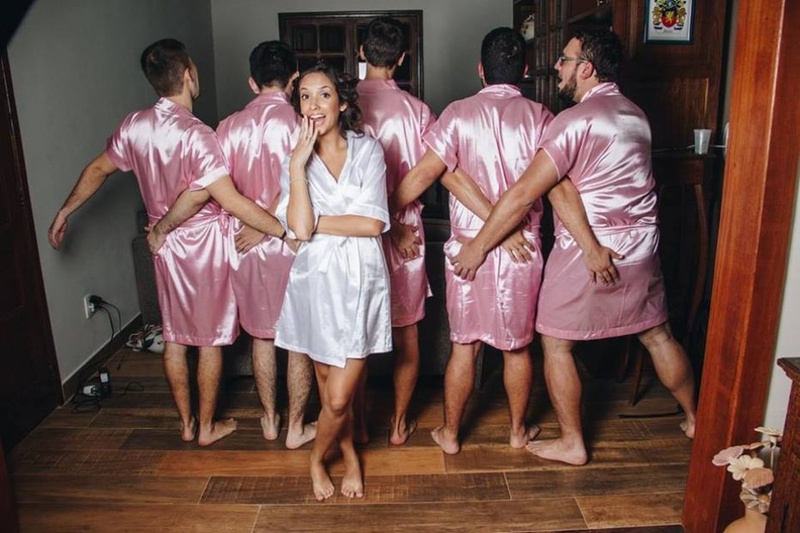 Grooming:
….because a group that shaves together stays together:
Admiring the bridal dress:
Getting her all prepped to take 'The Vows':
Shots-shots-shots-shots-shots:
…..n Gossip:
Some spa time:
Treating her like a queen:
If you are wondering how her wedding looked like, it looked something like this:
Too cute to handle right? Well, if your gal-pals get too-hard-to-handle then go ahead and get your bridesmaid shoot done with your bro-maids!