This Couple's Food Themed Pre-Wedding Photoshoot Is Making Us Hungry!
A lot of us can't express our love for food or can't put it into words. Vishakha and Vinit, an extraordinary couple who are all set to marry on 21st January, decided to express their shared love for food through pictures! Their pre-wedding photoshoot is dedicated to food, food and food!
All the nagging to lose weight before the wedding gave Vinit this brilliant idea. Every picture signifies special moments the couple has spent in each other's company. Every restaurant, every food joint has a memory attached to it. From the humble litti choka to the expensive frappuccino at Starbucks, they've captured it all!
Scroll down to see these food connaisseurs' epic pre-wedding photoshoot!
The old school coffee date!
2. We have the same expression when we see chicken tandoori!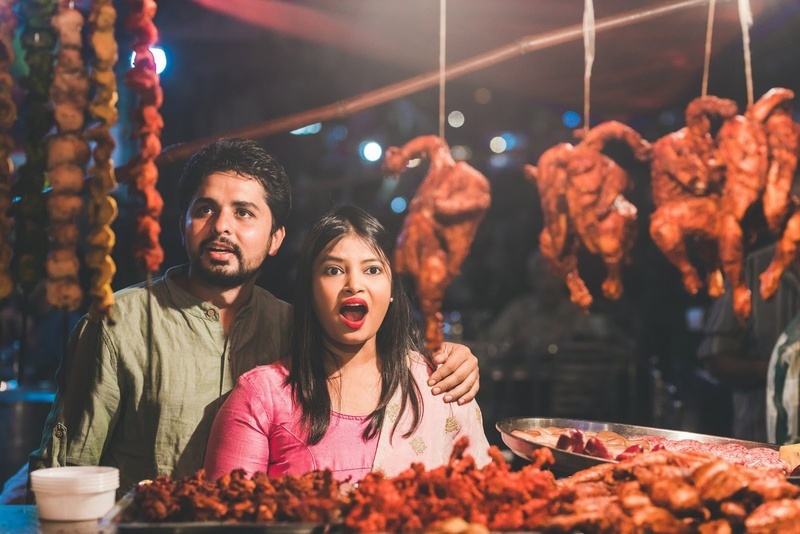 3. Ring? Nah! Propose me with french fries and I'll be yours forever!
4. Whatchya wine-ing about?
5. 1 meter long pizza? Bet we can finish it before you blink!
6. Main Starbucks, tu cutting chai, phir bhi gazab hai yeh prem kahani!
7. Humse kaisa shawarma-na pagli?
8. Kulhad chai over gold pleated coffee beans!
9. Mucchad Paanwala being quite the matchmaker
10. Donut give our wedding a miss!
11. I love you enough to share my frappuccino with you!
12. Cupcakes or cookies, nothing is sweeter than you!
13. I promise to hold your shopping bags and plates so you can hog in peace!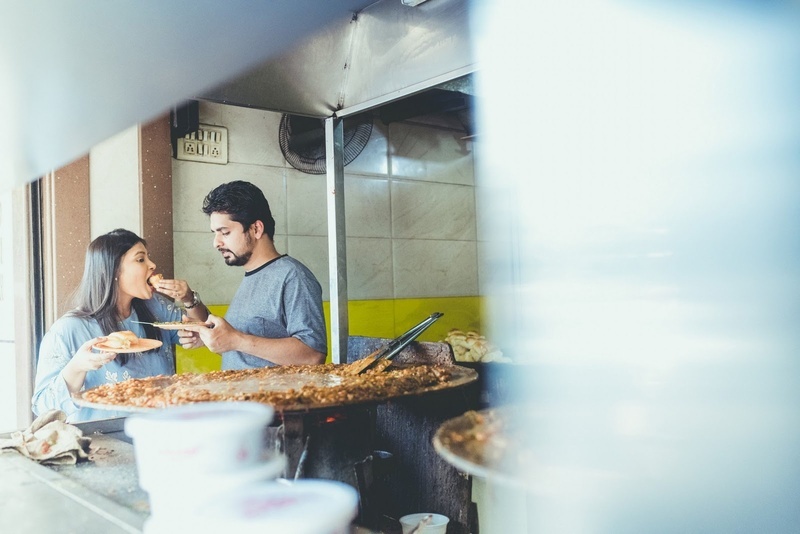 14. Here is to many more conversations over food!
15. May their breakfasts be full of idlis, wadas and much more!
16. Let me make you a pro when it comes to food shopping!
17. I will happily share my food with you!
18. Excuse me! Leave some for me!!
19. They made sure to highlight how crucial Swiggy is for them! Also, check out the number plate!
20. No fishy business, just love here!
21. Gorging on Mumbai's favourite snack, vada pav!
22 Kebabs are love, kebabs are life (so are you!)
Our stomachs are rumbling after seeing this foodgasmic pre wedding photoshoot! Th credit goes to  Samsara Photography for such an epic photoshoot!