This couple's 'Homely' pre-wedding shoot will make you go aww!
Pre wedding shoots have become a prerequisite nowadays. Infact, for some couples it has become more important than the wedding itself :p! Couples go to exotic locations, hire high end photographers and use fancy props to make it perfect. A couple of days ago I stumbled upon an aww-dorable photoshoot held at home! Its cute beyond definition and Design Aqua has done a fab job. See it yourself –
Aren't we all guilty of stealing kisses or some PDA at the parks? So glad these guys removed the awkward element and chose their society garden to show off  their love. Where them aunties at?
Frame worthy!!
So pupper, who is your favourite? Looks like the groom is trying to bribe the puppy!
Koffee With Karan #CouchStories
When the cameras are turned off (this one was taken by a spy cam)
What's love without the light moments? Also, whattey preeettyy couch!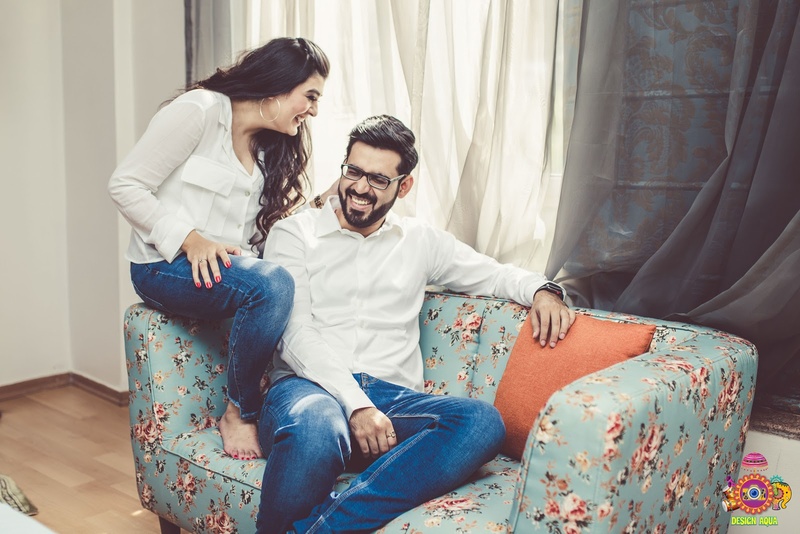 Coffee, book and you. Ah! The perfect concoction.
Dekhoji, shaadi vyah sab theek. Par maine apne chips kisiko nahi dene! (totally rooting for this bride!)
Together, forever! Cuties!