This Is The New Way to Host A Kick-Ass Bachelor / Bachelorette Party!
The bachelor / bachelorette party comes second to only the wedding and it's every bride and groom's dream to make theirs epic! Renting out a villa and partying the night away with your best friends is the new way to host a bachelor or bachelorette party. And no matter what you love, we have a list of villas that will cover every kind of bride / groom. Whether you are a mountain person or a wildlife enthusiast – we have you covered for that one epic trip with your best friends!
Bliss Inn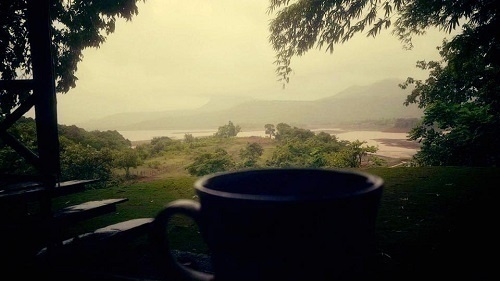 Image Source: Facebook
This gorgeous villa in Lonavala has a stunning view that is bound to warm your heart. Apart from enjoying the cozy interiors and delicious food, you can also go for hikes, kayaking and swimming. What more could we ask for, eh?
The Brick House
Image Source: My Fancy House
This rustic villa in Wada offers a breathtakingly beautiful view of the sky above and is nestled peacefully in the lap of Nature. The architecture of the villa is supposed to make it one with Nature and the man-made beauty also has a pond indoors where you can gather around and chat with your friends.
Rippling Edge
Image Source: Rippling Edge, Agoda
This exotic and easily accessible villa is just couple of hours away from Mumbai and is located in Karjat. The villa is right next to a stream with crystal clear water and the ambience around the villa makes it the perfect spot for your bachelor / bachelorette trip.
Caramba
Image: Air BnB
Doesn't the name sound just perfect for your bachelor / bachelorette party? The sprawling villa overlooks the table land and has an indoor swimming pool underneath an open skylight – could it get any better?
Tigress at Ghosri
Image Source: Tigress at Ghosri & Conde Nast Traveller
This forest reserve is perfect for all the wildlife enthusiasts. This forest villa is surrounded by hills and has airy verandahs and a lavish swimming pool. If you want a tranquil time away with your friends, this villa should be on your list!