This magical ocean V/S mountain Pre-Wedding Shoot is beyond beautiful!
Getting your pre-wedding shoot done at a unique location has reached its zenith for the millenials. More and more couples are looking for newer concepts and places to do their pre-wedding shoot at, a way to say their love story in a never-said-before manner!
One such pre-wedding shoot is that of Pariva & Gurraj Singh in the picturesque backdrop of Andaman and Meghalaya by Naman Verma and their pictures are beyond beautiful. They decided to travel to a land of pine fresh mountains & dramatic cliffs celebrating their love of surreal intimacy and bringing alive their magical fairytale. Have a look at them:
At the Andamans:
Bringing the sexy back….
It's all about love:
 …..till eternity:
You light my world like nobody else:
If forever is a place, I wanna go there with you: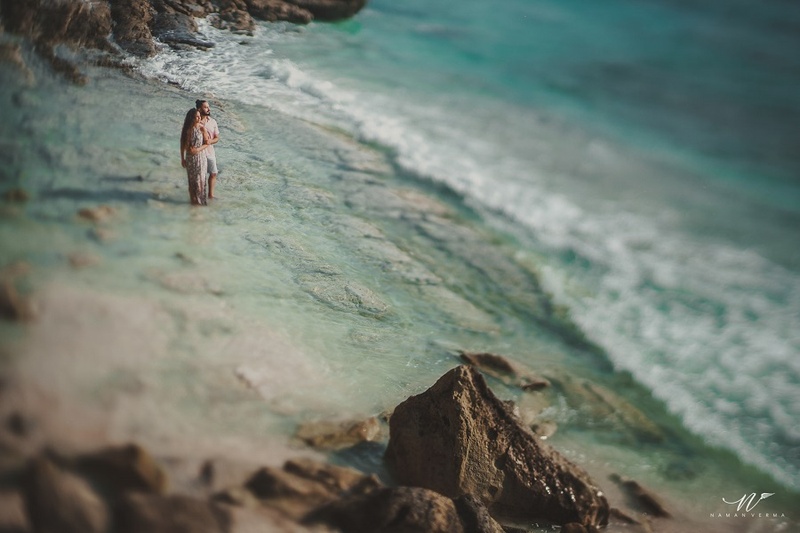 At Meghalaya:
Exploring new horizons they decided to come together as one, where time stood still to glorify their exquisite story that was created somewhere in between misty waterfall of Meghalaya and the living root bridge.  
To more adventures together:
You are my everything:
On the living root bridge:
Looking their dapper selves:
Coz we gotta have the 'hawa me udta jaye' shot:
Ever thine, ever mine, ever ours:
Have a look at their pre-wedding video:
.
Beautiful isn't it? With the pictures coming to an end, I am sure you are left asking for more.
Photography – Naman Verma