This Mumbai bride decided to hop to the nearest mall and SHOP instead of waiting for the baaraat!
Baraats are infamous for being late. The journey to be covered would be less than a kilometre but the baraat will always take hours to reach the venue! While brides wait for their groom to arrive, this bride decided to do something useful with her time – she shopped!
Yes, you read that right! Bride Dimple decided to kill her time by going to the nearby mall and shop at Jimmy Choo! Her wedding was held at St. Regis in Mumbai, right next to Palladium mall. Hey soul sister, where have you been all this time?! I would have shopped too (well not at Jimmy Choo) and also done some online shopping during the wedding! Checkout her fun photoshoot at the mall shot by Recall Pictures!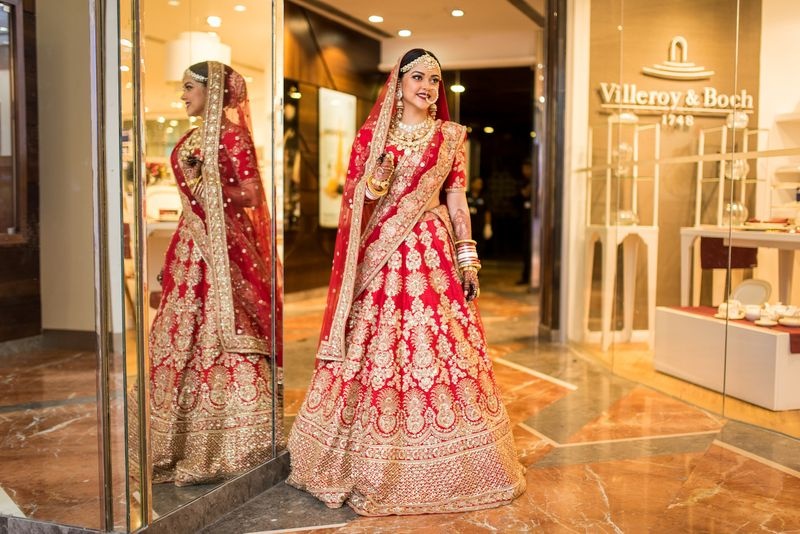 Dimple, you've certainly taken shopping and photoshoots a notch higher!