This Real Bride Flaunted the most Unconventional Lehenga-Gown at her Reception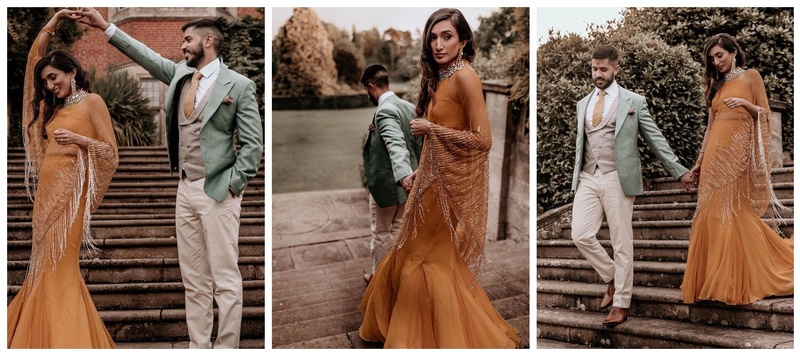 The most confusing thing for a bride in terms of her outfit choices is, what she should be wearing at her reception ceremony. She is always torn between either wearing a saree, a lehenga or a gown. Once this is sorted, the next hurdle is getting the colour and the jewellery sorted. Sounds like quite a daunting task, right?
Well, this bride took care of it a la mode! Rachna got designer Shloka Khialani to make her a customised Russet Orange lehenga gown for her reception in the UK. While the groom complemented her in a stunning pastel-hued suit.
Here is a glimpse into the offbeat, chic and irresistible outfit:
The bride's lehenga gown was a head-turner. The offbeat Russet Orange lehenga-gown had me completely sold out. The gorgeous silhouettes, the slight bling added by the tassels and the sexy blouse back design, makes this outfit a great pick for your reception ceremony.
The groom wore a tea-coloured blazer with a grey waistcoat and crisp off-white trousers. Not to miss his tie which was matching the bride's outfit!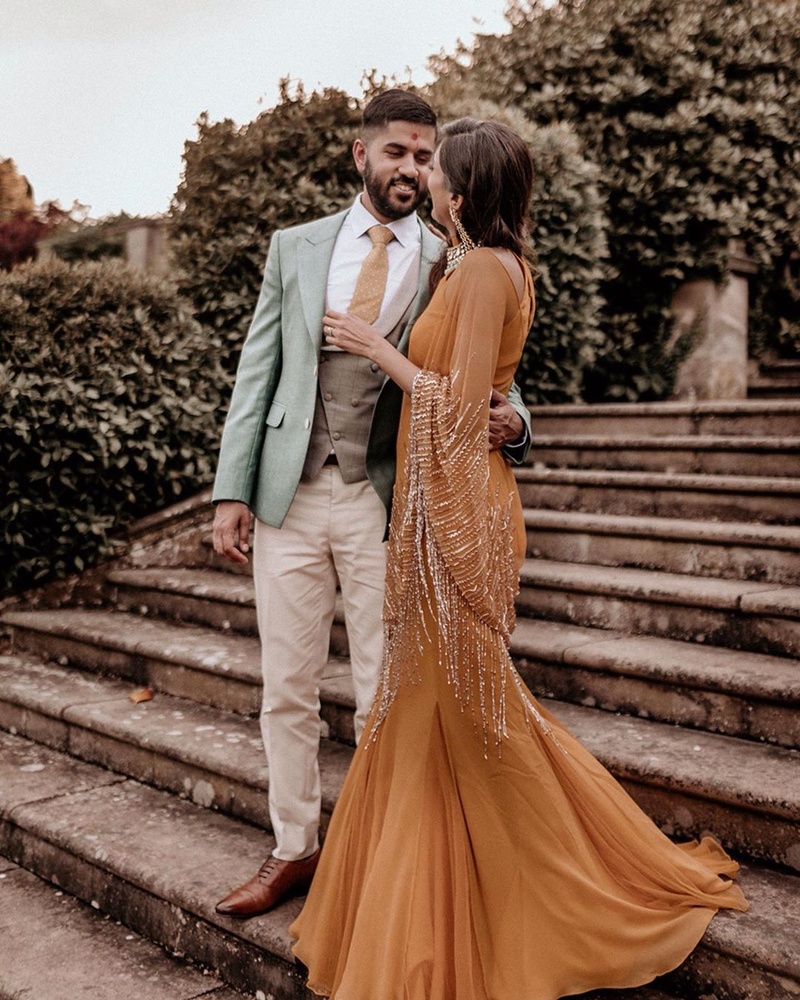 Inspired to get yourself something similar?
Images source: Shloka Khialani
Bridal wear: Shloka Khialani
Groomswear- Ziggy Menswear