Top 10 Wedding Makeup Artists in Mumbai
Hello, all you lovely 'to-be-brides'. We know that finding an expert makeup artist for your big day could be a monster task. Who wants to look made up with layers of cakey or amateurishly done makeup? To get that picture-perfect look for your wedding day, you need to prepare yourself and get a professional makeup artist who will enhance your natural beauty!
Here is a list of Mumbai's top 10 makeup artists who will give you the perfect skin and tresses!
Preeti Jain
Makeover by Preeti Jain in Mumbai is headed by Preeti, a professional wedding makeup artist. With international certification in artistry and cosmetic technology, she can make you look like the best version of yourself on your wedding day. With a friendly and pleasant personality, she is good to be around and incorporates all the bride's suggestions carefully. She uses only top-of-the-line products like MAC, Bobbi Brown, Lakme, Urban Decay and many more for her clients.
Arif
Arif is a Mumbai-based celebrity makeup artist who is in the makeup business since the past 15 years. Working primarily for Bollywood movies, television shows and commercials, he specialises in bridal make-up as well. He has worked for popular faces like Divyanka Tripathi, Shiney Ahuja, Ramya, Sambhavna Seth, Akshay Oberoi, Shweta Tiwari, Priyal Gour, Rajat Kapoor, Mouni Roy, Barkha Bisth, Ragini Sachdev, Crystal D'Souza and the list goes on. He deals in bridal, commercial and fashion makeup and will make you look 'WOW' on your special day!
Kajol Paswan
Mumbai's Kajol R Paswan is a famous professional bridal makeup artist in the city. She specialises in bridal makeup and stunning bridal makeovers. Kajol uses only professional makeup products that add to the bride's complexion, making her look perfect on her wedding day. She understands that every bride's needs are different, and adds her personal touch and style elements for an inspiring bridal makeover.
Neha Bamrah
Neha Bamrah
Makeover by Neha Bamrah is a one-stop solution for your dream bridal makeup and hair styling. With a team of professional makeup artists and hairstylists, she ensures that you get the look you have always desired. Her team has worked for huge events like Rocky S Fashion Shows, Nissan car launch, Harman Kardon launch shows and many more. They have also done excellent bridal makeovers for Amy Billimoria's 'The Big Fat Indian Wedding Fashion show'. Neha and her team specialises in creating that perfect look for wedding functions or pre- or post-wedding photo shoots, and has unique makeup skills that will make you look stunning on your special day.
Sanjana Bandesha
Sanjana Bandesha has been associated with celeb clients like Lara Dutta, Yuvraj Singh, Ekta Kapoor, Tisca Chopra, Shraddha Kapoor, Nargis Fakhri and many more. She has done makeup for advertisements, fashion magazine and fashion shows. However, her forte is bridal makeup and she has worked primarily for destination weddings in Dubai, Jaipur, Nepal, Goa, Chandigarh and Kerala for her makeup assignments. Sanjana is known to make a bride look simple or glamorous with equal ease.
Aditi Mehra
Aditi Mehra is a professional makeup artist based in Mumbai. Her vast experience of working with brides makes her one of the best bridal makeup artists in the city. With excellent skills, Aditi knows how to enhance your facial features and make you look even more beautiful for those special occasions. She also does bridal hairdo and bridal makeovers to completely transform the traditional look.
Jharna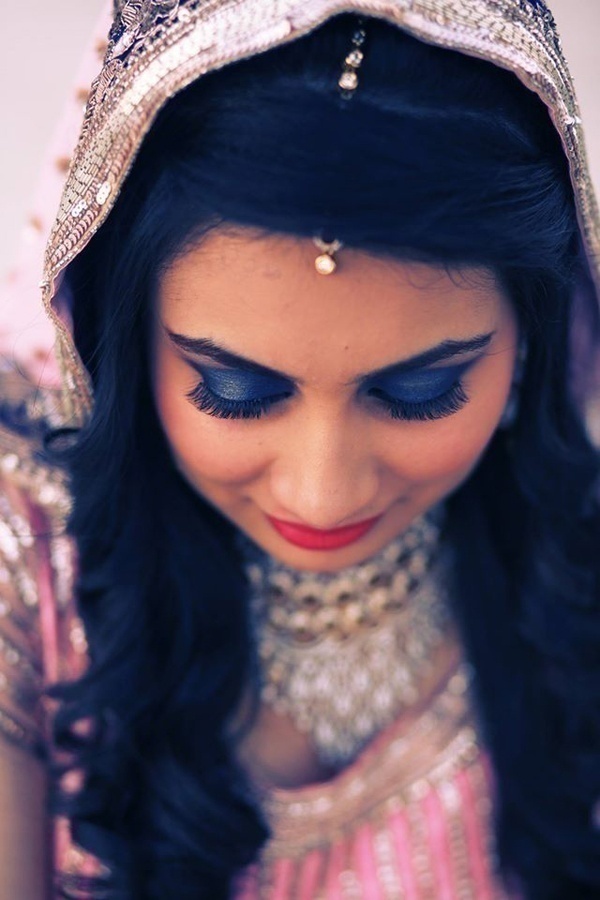 Jharna Shah discovered her passion for makeup in her teens, and since then, has gone on to become one of the most-recognised names in the makeup business. This bridal makeup artist and hairstylist in Mumbai has worked for fashion shows, photo shoots, special events, editorials, portfolios, video productions, and of course, weddings. Whether you're looking for a fashion magazine-like smoldering look for your reception, or want to go traditional and natural for your main wedding ceremony, Jharna Shah and her team will help you look your best.
Cory Walia
An artist who needs no introduction; Cory Walia from Mumbai has been working his magic with makeup for over 25 years. Part of Lakmé's bridal dream team, he is known for giving brides dream makeovers on their special day. He also offers services for editorial photo shoots, fashion shows, films, and of course, weddings.
Dimplle S Bathija
Trained by industry's well-known Cory Walia and Annie Shah of London, Dimplle S Bathija is a popular bridal makeup artist in Mumbai. She has traveled the world to attend many destination wedding ceremonies, music events and fashion weeks. Her creative bridal makeover skills and bridal hairstyles will give you the desired look. She takes care of the minutest details, such as the bride's complexion and facial features, the family's traditions, the time of the event, and of course, the bride's personal preferences.
Anurag and Simran
Trained under Bollywood's makeup guru Nahush Pise, Anurag & Simmi are known for creating flawless looks for many brides. These celebrity makeup artists are highly in demand for professional bridal makeovers, fashion photo shoots and commercials by the TV industry. They're specialists when it comes to creating both, traditional and contemporary bridal looks. This duo works with the bride a few weeks before the function to determine a look that does justice to her facial features, skin tone, and personal style. They also use the best makeup products to ensure that your skin remains irritation-free and unscathed.