Top 5 Destination Wedding Venues in Jim Corbett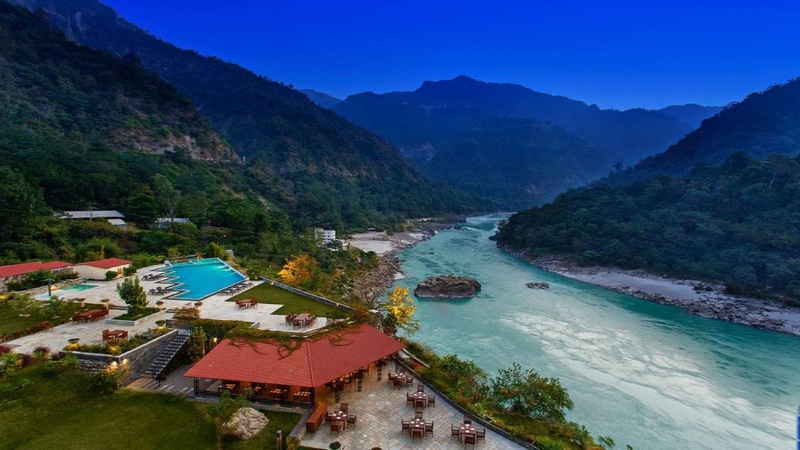 Your wedding celebration is going to last in the memories of your guests forever! Don't you want to be a trendsetter in your family or friend circle when it comes to hosting a fabulous wedding ceremony? Your selection of the venue can make your wedding a hit or miss. So why settle for a mundane place when you have so many amazing destination wedding venues just a click away? If you are an avid nature lover with a unique sense of selection, these are some of the most amazing yet comfortable destination wedding venues in Jim Corbett. Also, Jim Corbett is known as one of the oldest national parks in India. Many people may not be aware of the fact that it is possible to plan a safe and fabulous wedding there. And trust us, no tigers would be crashing your wedding!
Who wouldn't love to wake up to the soothing sound of a flowing river and chirping birds? Sounds like heaven, right? Corbett River Creek Resort has everything to offer that you have longed for your big day! The soothing forest ambiance and the lush green lawn makes it a unique destination for your wedding. Speaking of the venue, how can we forget to mention the humble staff at this venue. They will no stone unturned in making your event special. Planning a wedding can be a daunting task, right? So why not take this wonderful opportunity to unwind and take part in the adventure activities offered at the Corbett River Creek Resort. With all the modern amenities offered here, you won't miss a day of your city life. And wait, keep your camera on selfie mode as you will be clicking a lot of pictures at Ramganga river. Feeling inspired? Hang on, we have discussed only one of the best resorts in Jim Corbett for a wedding, and there is more to come!
 
Key Features:
Humble and 24 hr front desk assistance
Riverside wedding venue
Mountain biking
Corbett River Creek Resort, Marchula, Jim Corbett
Address: Plot No 4158, Jim Corbett National Park, NH 121, Village jhadgaon, Tehsil Sult, Dist Almorah, Marchula, Uttarakhand 24471
Here's your chance to make your wedding a one-of-a-kind celebration! As the name suggests, it is very common to hear the roar of a Bengal Tiger at this venue. If lucky, you'll hear the roar on your big day, too. Don't worry, The Roar Resort has taken all the safety measures to ensure a safe wedding here. Amidst the silence breaking roar and mind-blowing forest ambiance, it is unbelievable to find such a spectacular venue. If you are a nature enthusiast, you'll love to take pictures of the rare birds. Just make sure to carry a huge memory back-up with you! Apart from the stunning location, the in-house decorator will make sure to deck the lawn for your big day. Don't miss out on 'Arsa', a local sweet dish prepared by the chef. Also, you can bring onboard your own caterers and decorators too. This venue offers two huge lush green open-air lawns and one cozy banquet to host wedding ceremonies. Plan your destination wedding at one of the best resorts in Jim Corbett.
 
Key Features:
Complimentary indoor activities
Amazing hospitality
Paragliding
The Roar Resort, Ramnagar, Jim Corbett
Address: Jim Corbett National Park, Dhela Road, Vill. Sawaldeh (west, Ramnagar, Uttarakhand 244715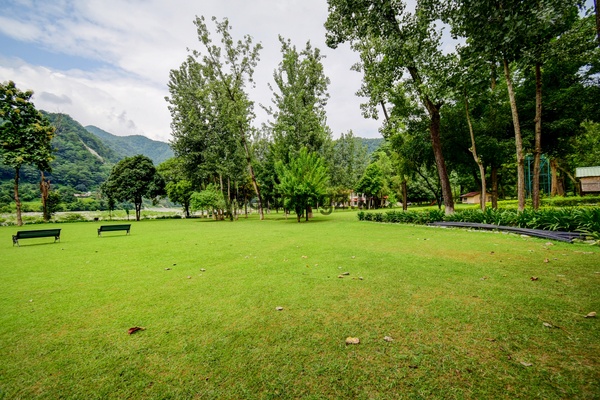 May your wedding day bloom like an exotic flower with WH Corbett Ramganga Resort. This amazing venue is located at the edge of the mountain and surrounded by a dense forest makes it a real adventure to host your wedding at this place. Your guests will be all satisfied with the modern amenities available at this venue. The in-house decorator will make sure that you have a blast at your poolside wedding ceremony! You can also book a banquet hall for your small wedding functions. You can bring in your decorator and caterer to make your day more happening. As you are at the center of the forest welcome uninvited flying guests at your wedding as Jim Corbett is home to a lot of rare birds. Here is the best resort in Jim Corbett for a getaway from the hustle-bustle of the city.
 
Key Features:
Fishing for Mahseer and Catfish
Multiple outdoor activities
Adventure activities
WH Corbett Ramganga Resort, Marchula, Jim Corbett
Address: WH Corbett Ramganga Resort Village Jhamaria, P.O. Sankar, Marchula, NH-121 Corbett National Park Uttarakhand-244715
The Den Corbett has beautiful multipurpose banquet areas where you can easily plan out your fairytale wedding. The modern amenities and forest ambiance perfectly blends at this venue. Your guests can enjoy a jungle safari, leisure nature walk, extensive forest track or even a relaxing spa. There are a lot of rare bird watching sites at this forest, so don't forget to get an extra battery pack and memory backup because you won't get tired of clicking pictures of this amazing place. The decorator will make sure you have the perfect backdrop for your incredible ceremonies. The lip-smacking food will delight your guests with local cuisines if requested.
 
Key Features:
Bird watching safari
Leisure nature walks
Jeep safari
The Den Corbett, Mohaan, Jim Corbett
Address: Kumeria Reserve Forest, Ranikhet Rd, Kumeriya, Chilkiya Range, Uttarakhand 244715
An outdoor wedding in Jim Corbett is going to be the best decision of your life! If you are thinking that above-mentioned venue are too much exotic for your taste, then you should check this one out. Located on the banks of Kosi river, this is a perfect venue for a mid-scale celebration. With the Himalayan mountain range on one side and rocky river bank on the other, this venue makes for an exotic location for hosting your dream wedding. From pre-wedding ceremonies to the reception party, you can plan out your whole wedding celebration here. The decorators and caterers that come with this venue will make sure your guests and you have a great time here. So what are you waiting for? Gear up to host your Jim Corbett national park wedding with this astonishing and comfortable venue.
 
Key Features:
Angling/Fishing
River crossing and Traversing
Cycling
The Riverview Retreat, Mohaan, Jim Corbett
Address: Zero Garjia, Dhikuli, Ramnagar, Uttarakhand 244715
These destination wedding venues in Jim Corbett are handpicked for nature lovers and adventure seekers. Why be selfish? Share this with your friends who are planning their wedding, too.