Top 5 DJs in Mumbai Who Can Rock Your Reception Party
What is an Indian wedding without some naach gaana? And if you want the ultimate dance masti at your wedding sangeet or reception party, you have to get a DJ who can set the mood for the night. Today, we have the best of Mumbai DJs lined up for you who can get every pair of feet on the dance floor with their rocking music. These Mumbai DJs know how to get the party started and they won't stop till you drop!
Our list of DJs in Mumbai has some of the very best DJs in the city and is ideal for any wedding party. If you want a rocking wedding night, this is your go-to list! Scroll on to find out more about these amazing party people!
DJ Mervin
DJ Mervin is one of the best in the city and his music is as foot tapping as it gets! His team also provides DJ equipment and they have played at many birthday parties and cocktail parties. DJ Mervin and his team will surely amp up your party quotient and make sure that everyone has a blast.
Package Starts at: Rs. 10,000
For booking, click here.
DJ Khush
Wedding reception, sangeet, cocktail – whatever be your event, DJ Khush and his team can get your party started. Having played at many events, the team is experienced enough to handle all sorts of requirements and can ensure that your guests have an enjoyable time.
Package Starts at: Rs. 5000
For booking, click here.
DJ Naren
With divergent and authentic mixes, DJ Naren is one of the best DJs in Mumbai today. He has over 10 years of experience and can set the mood for any party. He is at the zenith of his career and will ensure a rocking time for you and your guests.
Package Starts at: Rs. 10,000
For booking, click here.
DJ Eric Dsilva
One of the most popular faces in the EDM music scene, DJ Eric surely knows how to rock a party. Reaching out to the people with his music is his motto and he does so effortlessly. He knows how to make a crowd happy and will make sure that your party is as happening as him!
Package Starts at: Rs. 10,000
For booking, click here.
DJ Aqeel Ali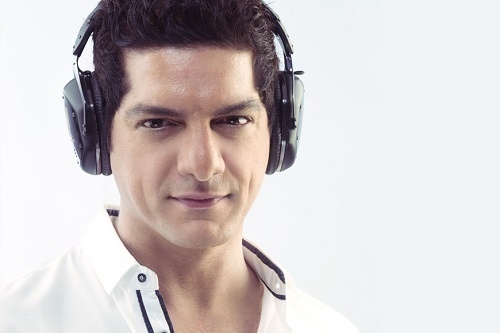 With innumerable hits to his credit, like "Shake it Daddy", "Kajra Re", "Lazy Lamhe" and more, DJ Aqeel is definitely a DJ to check out. In fact, if you have been to clubs in the past decade, you have most likely heard his numbers being played. He has over a decade of experience to his credit and will surely be a success at your wedding party.
For booking, click here.