6 Amazing Australian Honeymoon Destinations To Check Out – Instead Of Paris Or Rome!
Let's be honest – when you say honeymoon, the first place that comes to mind is Paris. Or Rome. Or Amsterdam. Or any other cliche city. What everyone forgets about is Australia! One of the most beautiful countries ever. Clear blue skies, white sand beaches, perfect weather.. What's not to love? Check out 6 amazing Australian honeymoon destinations that you should book tickets to asap!
The Whitsundays
The Whitsundays comprise of 74 islands. Sheltered by the Great Barrier Reef, the waters are particularly perfect for sailing. Some of the best islands to visit are Hamilton island, Hayman islands and Brampton island. Conway National Park is also worth a visit. A Whitsundays honeymoon is all about resting, 5 star resorts and beautiful beaches and coral reefs.
What to do: sailing, cruising, scuba/snorkeling, simply relaxing and unwinding at a beach.
When to visit: May to December
The Barossa Valley
The Barossa Valley is known as one of the greatest wine regions of the world. It is home to some of the most famous wineries, such as Penfolds, Wolf Blass and Lehmann. Apart from the beautiful tours, there are also beautiful buildings and churches to visit, and plenty of local food, music and festivals. An ideal place for peaceful serenity, fine dining and beautiful views.
What to do: winery tours, cycling, local dining, cultural festivals.
When to visit: April-May, as wineries host their End of Harvest festivals during this time. Avoid Dec/Jan/Feb as it'll be the peak of summer in Australia and heat waves are possible.
Thredbo
If you want a winter honeymoon, Thredbo is perfect. During winter the temperature can drop to a low of -8 degrees, perfect for skiing, snowboarding or building a snowman together. A dip in the heated pools is amazing. For summers, horse riding, fishing and hiking are the perfect activities. For a romantic hike, climb to the top of Mount Kosciuszko, the tallest point in all of Australia. This location is a favourite among Australian celebrities.
When to visit: July to August (to see the snow.)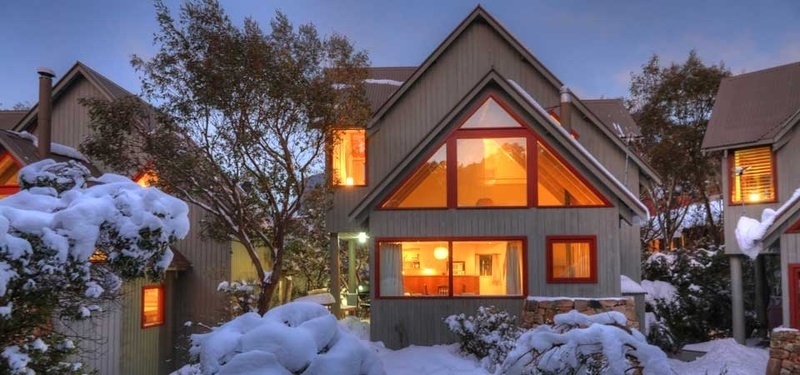 Kimberley
The Kimberley is a beautiful place in Western Australia with magnificent gorges, blue-green rock pools, waterfalls and spectacular beaches.
What to do: Hikes and treks, bathing in swimming holes and thermal springs, fishing and wildlife encounters, outdoor dinners with fine wine; and visit Cape Leveque, the Mitchell Falls and Horizontal falls.
When to visit: April to October
The Great Barrier Reef
You must visit the world's largest coral reef if you're in Australia. With stunning coral reefs, colourful marine life and beautiful blue water as far as the eye can see, it's a once in a lifetime experience not to be missed. Perfect for adventure enthusiasts! Don't miss places like Wilson Island, Lizard Island, Heron Island and Dunk Islands.
What to do: island hopping, snorkeling/diving amongst the beautiful marine life, sailing, cruising, exploring, relaxing on the beach with your partner.
When to visit: June to November
Cradle Mountain, Tasmania
It is known for its beautiful wilderness and amazing hiking tracks that Tasmania has to offer. The Cradle Mountain features gorgeous alpines and a serene countryside with plenty of cosy accommodation for newlyweds. It also snows during the winter! Do visit Dove lake. Loads of summer festivals from November to February.
What to do: cheese and wine tasting, a visit to Dove lake, horse riding, mountain walks, quad bike rides or simply snuggle by the fire and indulge in a spa treatment.
When to visit: It is great year-round. November-February if you like the warmth. July-September if you want to experience colder weather and snow.