Top 5 Photographers To Check Out For Your Pre-Wedding Shoot This Season
Snapsoul 
Price for Pre-Wedding Shoot (Photography): Rs. 50,000
Snapsoul masters at creating theme based pre-wedding shoots, they move out of the ordinary to give the couple a tailor made story, travelling to destinations all over the country to shoot both wedding and pre weddings. They have the laurels of over 80 pre-wedding and 100+ weddings in the last 3 years. They feel Its all about finding the right moment for the couples in their elements and freezing that forever.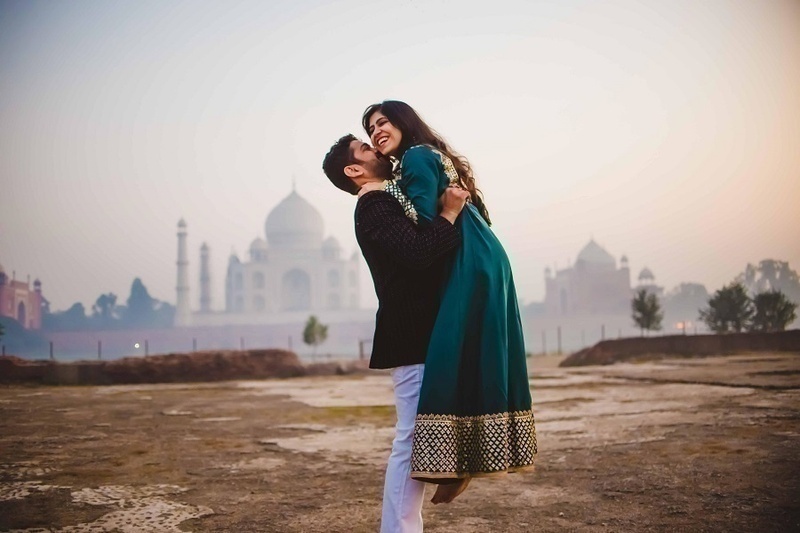 The Sharp Shooters
Price for Pre-Wedding Shoot (Photography): Rs. 20,000
The Sharp Shooters is the team of two best friends Raunak and Ishant, together they are documenting their love for wedding photography. They have been in the wedding business for over 6 years now and love every second of it. They love to take pictures, to travel, to laugh, to eat, to snuggle, and to dream, but most of all they love get to know new people and capture their special day in the best way. 
Rajesh Luthra Productions
Price for Pre-Wedding Shoot (Photography): Rs. 25,000
Rajesh Luthra Productions, Delhi is the brain child of Rajesh Luthra who has been in in the industry for a decade and is still as passionate about photography as he was on day one. For him, each moment is an opportunity and each photograph is an artistic expression. He has a team of some of the best wedding photographers in town and also has talented videographers on board. Together as a team, Rajesh Luthra photography is capable of capturing those beautiful, precious wedding moments of yours, candidly, sensitively and responsibly, as it comes once in a lifetime.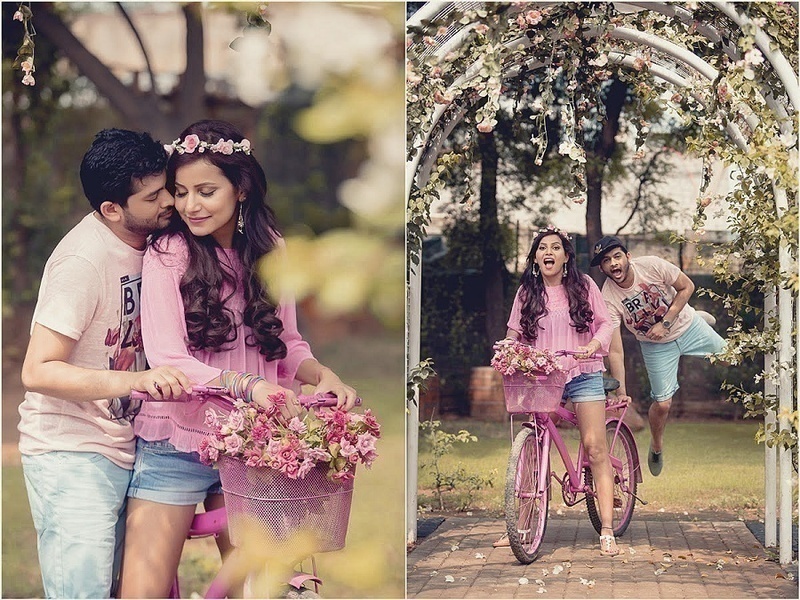 Albummed
Price for Pre-Wedding Shoot (Photography): Rs. 50,000
If you're looking for a pre-wedding shoot that looks real, authentic and something you'd want to look at, many years down your wedding, they're the ones you should hire. At Albummed, their vision is to capture the moments and not the unreal poses in fancy clothing. They're a corporate run photography team that believes in capturing memories while ensuring that you have lots of fun while they shoot with you. Hit them up at www.albummed.com.
My Visual Artistry
Price for Pre-Wedding Shoot (Photography): Rs. 25000
My Visual Artistry is a team of talented wedding photographers in Delhi. They try to integrate the personalities of the subjects and bring to life distinctive images that illustrate the unique appeal of each event. The technique is to capture the natural moment rather than poses and to get the images right in the camera to avoid the need for heavy post-production.