Top 10 Romantic Indian Locations To Propose To Her At! #SheWillSayYes
Popping the question isn't an easy task! What with the planning, the ring shopping, the perfect timing and the channeling of all your courage! Of course, the location is just as important as that new suit you've dressed up in. The ambience, the backdrop, the vibe – all crucial to making up that perfect moment! Check out these top 5 romantic and beautiful locations to propose at! We promise she'll say yes. <3
Auli, Uttarakhand
This Himalayan ski resort in Uttarakhand is ideal for a couple who wants a melange of adventure, peaceful vibes and tranquil beauty! The hill station offers the longest cable ride in Asia, which is worth including in your bucket list.
Majorda Beach, Goa
Clean white sand, serene waters and a peaceful vibe against a beautiful sunset! Sounds ideal, doesn't it? The beach is popular for pre-wedding shoots as well. Don't worry about the crowd, as tourists don't usually visit this beach that often – you can be sure to have some time alone with your loved one.
Amer Fort, Jaipur
Amer Fort, Jaipur is the place to propose if you're a fan of traditionalism.  Overlooking the beautiful Maota Lake, the fort is a masterpiece of the Rajputana architecture.Many famous Bollywood movies such as 'Mughal-e-Azam', 'Jodha Akbar' and 'Veer' have been shot at this enchanting fort.Walk up to one of the fort towers and have your special moment against the view of the Pink City, Jaipur! You can also propose amidst the romantic setting of the stunning glass work in Sheesh Mahal of Amer Fort.  
Andaman
Clean beaches, great water-activities and an international vibe in an Indian location. Take your partner scuba-diving or snorkeling and propose to her underwater! How awesome does that sound? If you're not much of a water person, you can always use the beautiful scenery anyway.
Leh-Ladakh
Not to be stereotypical but make sure your girl is up for all the adventure! Great place to enjoy natural beauty. Propose amidst the view of the Himalayas and the chilly weather that'll make you cuddle closer! Maybe check out Pangong Lake where the last scene of 3 Idiots was shot.
A House Boat in Allepey, Kerala
Float amongst serene waters, coconut trees and a perfectly romantic vibe! Get down on one knee and have say yes as she'll already be captivated by the calm backwaters, lush green scenery and tranquil mood in the air.
Taj Mahal, Agra
What better place to propose at? The greatest symbol of love! Find a quiet spot though.
Hot Air Balloon in Ranthambore, Jaipur or Lonavala
Declare your love for her up in the sky away from the regular hustle of life!
Matheran, Maharashtra
Located in Maharashtra, it is the smallest hill station in India. An interesting fact is that most vehicles aren't permitted here, which would allow you two lovebirds to spend quality time walking along its beautiful green landscape.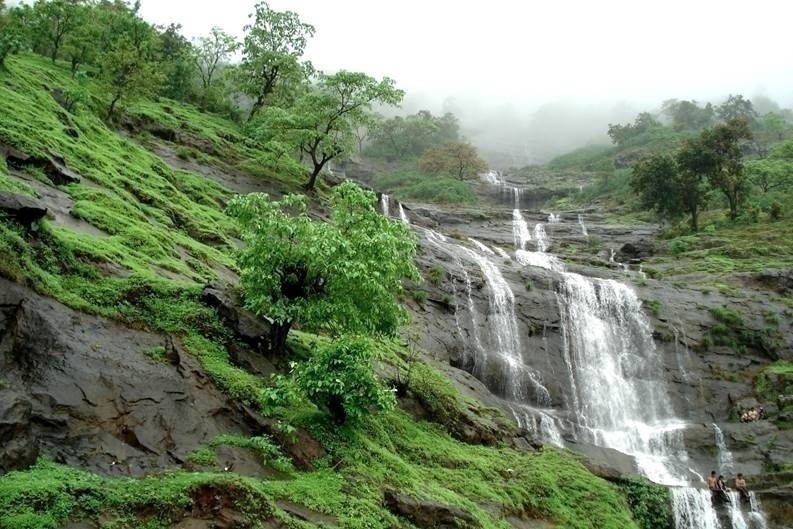 Kohima Camp, Nagaland
Kohima Camp in Nagaland is perfect is the pair of you are nature-lovers. Don't worry about it being tooo natural – it's furnished with luxury tents, a butler service and they also provide private moonlight dinners!