Top 10 Wedding Photographers in Mumbai to Check Out This Season! #mumbaidiaries
Candid Wedding Stories
Founded in 2007 by Manish Chauhan, Candid Wedding Stories is, unarguably, one of the best wedding photographers and pre-wedding photographers in Mumbai. The team of expert candid photographers and cinematographers is here to wow every couple with their artistic and candid style shots. They have covered over 200+ weddings all over India & overseas destination weddings. With International Photography Awards – IPA 2017 and 2018, in their cap, you are in for an experience of a lifetime. Taking a candid route to the wedding photography, Candid Wedding Stories captures the bride and groom's magical journey as it unfolds on their big day. From the couple's joy and excitement of getting married, the stolen glances between the bride and her mother, the bridesmaid's shenanigans, to the father's emotional upheaval during the 'vidaai' of his little princess, they immortalize every frame painted in all the colors of emotions so that you get to live your dream day over and over again. Apart from weddings, they can also lend their expertise in pre-wedding, bridal, save-the-date, and engagement photography. If their photography style clicks with your vision, turn to Candid Wedding Stories for the most treasured memories of your big day!

Check out their work on WEBSITE | FACEBOOK | INSTAGRAM
Wedding Photography starting price: Rs 40,000 per day
Wedding Film Packages: Rs 80,000 per day
Pre-wedding Photography: Rs 20,000 per day
Pre-Wedding Film: Rs 50,000 per day
Contact No: +91 9029182256
For details and bookings, click here.
The Wedding Salad
Voted amongst the top ten wedding photographers in India, founders of The Wedding Salad – Aayushi Sachdeva and Kanishka Sonthalia have photographed over 75 weddings, traveling across the country creating an incredible montage of the most priceless moments of the weddings they cover. They look forward to offering a platter of those profound wedding memories that a couple would cherish forever. While candid wedding photography is their forte, they lend their click-happy charm to save-the-date, pre-bridal, engagement, pre and post-wedding shoots, traditional photography, and customized albums too.
Starting price: Rs. 100,000/-
For details and bookings, click here.
Anoop Padalkar
Anoop Padalkar is a Mumbai-based photographer who is passionate and dedicated to his work. He has studied photography at The National Institute of Photography and is also the winner of The Canon PhotoMarathon 2011 India. With his expertise and skills, you will surely end up with a stunning and absolutely magical wedding album.
Starting price: Rs 130,000/-
For details and bookings, click here.
CandidShutters
CandidShutters is a team of passionate photographers and cinematographers who specialize in artistic wedding photography, wedding cinematography and photo books and albums. So if you are tired of standard monotonous pictures, boring bride and groom shots and the same poses in everyone's albums, then give them a call and they promise that you'll get pictures and films that you will love to see again and again for years to come.
Starting price: Rs. 65,000/-
For details and bookings, click here.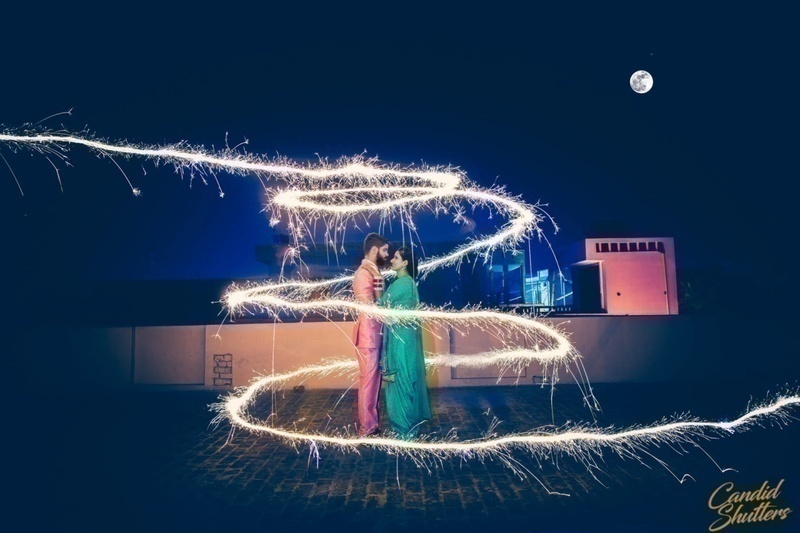 Reels and Frames
Reelsandframes is an award winning wedding photography and film company based in the heart of South Mumbai. They have shot couples in 5 continents and over 13 countries including Italy and Japan. In the last 5 years, they have managed to capture some of the most high profile weddings in India with clients including the likes of Mc Donalds India, Kalpataru, Tech Mahindra, Dunlop, Loreal etc. Their USP is use of cutting edge technology in weddings and they are the makers of India's first 360 degree destination wedding film.
Their innate love for technology and the inherent knack of story-telling sets the company apart from its peers.
Starting price: Rs. 125,000/-
For details and bookings, click here.
WeddingNama
WeddingNama was born out of a passion to capture love stories artistically. They have a full-time team of dedicated photographers, cinematographers and editors that bring a whole new level of quality, finesse and perfection into the world of weddings. They believe in customising every little detail right from the processing of photographs to the music that goes into the film. They are guaranteed to give a unique set of memories to relive all over again in the most beautiful ways.
Starting price: Rs. 150,000/-
PK Suri Photography
PK Suri Photography is known for his distinct style collages, contrast images and vintage sepia tones, Parikshit Suri offers a luxe coffee table book wedding album. Talented and artful, he aims to breathe in sheer splendor to your auspicious wedding way through his brilliant clicks. In the past he has covered the wedding of city's crème de la crème- Amrita Arora, Emraan Hashmi, VJ Ranvijay and done photoshoots for Tribhovandas Bhimji Zaveri, Ruia Motiwalla and many more. When you look at his work, he captures mind blowing spontaneous and candid moments that will bring joy in your heart and a smile on your face each time you see them.
Starting price: Rs. 150,000/-
For details and bookings, click here.
Romesh Dhamija Productions
They don't just shoot weddings, they capture your love story in our frames. They specialize in destination weddings, incorporating every element of the beautiful place onto your wedding pictures. For them, shooting a wedding isn't work, but preserving every memory of your special day.
Their U.S.P being Candid and Traditional Photography, they have been in the business since 5 years and covered about 150 events. They believe in capturing & creating lifetime memories for your Weddings and other events.
Starting price: Rs. 2,00,000/-
You can also book them for the following individual packages:
– Candid Photography: Rs. 75,000/-
– Cinematography: Rs. 125,000/-
– Pre Wedding Shoot: Rs. 35,000/-
For details and bookings, click here.
Dream Diaries
Dream Diaries was born out of passion, vigor, and skill and it is exactly these three qualities that set them apart. A team of innovative and zealous professional photographers who are passionate about their art and strive for novelty and excellence. Candid is their forte and they endeavor to capture the spontaneity around them inspired by the people, emotions, colors, and mood. They write stories through our photographs and help you reminisce the moments through time.
Starting price: Rs. 130,000/-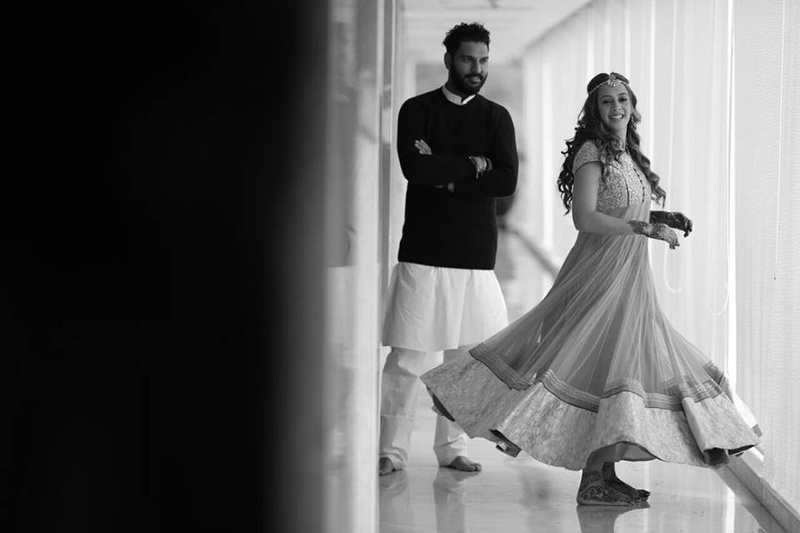 The Photo Diary
The Photo Diary, Mumbai is headed by Monisha Ajgaonkar who is an ardent lover of wedding photography. She is great at candid photography, wedding films, photo booth captures, pre-wedding shoots, bridal portraits, and many more. The Photo Diary is always searching for smiles, tears of joy, a feeling of glory, a sense of amazement, the get-up-and-go-for-it moment, and vivacity in people. She has been featured in HomeGrown Online Magazine, Hindustan Times Brunch Magazine, Big Fat Indian Wedding 2014, Creativity Online in 2014, and many other prestigious events. Their USP is that they believe in the art of observing human emotions and scripting it in the form of colorful and monochrome images. They have been in the industry for over 8 years and have covered over a hundred weddings.
Starting price: Rs. 150,000/-
For details and bookings, click here.
Mithilesh Choubey, Fotografia
Mithilesh is a National Award winner for his 'Resting In Peace' picture that was showcased at 56th National Exhibition of Arts, an elite art exhibition in India. He has a strong understanding of events, traditions and ceremonies and utilizes these skills through photography. Discuss your requirements and expectations with him and you will get exactly what you desired for. From bridal shots, candid photography to capturing the minutest sentiments in the wedding, his clicks will make your special day, an event to remember.
Starting price: Rs. 87,000/-
For details and bookings, click here.