Unique and Interesting Hand Embroidered Wedding Invites
If you thought wedding invites were still restricted to simple and drab pieces of paper with the wedding details printed on them, think again! Wedding invites haven't just got more interesting, in fact, they have become aesthetically more appealing, quirky and theme-based. 
From scrolls in glass bottles to jigsaw puzzles and from invites in toolboxes to those resembling CDs, invites have come a long way. I am always scouting for something appealing, artsy and unique, which has the potential to grab your attention within nanoseconds.
I came across a drool-worthy wedding invite which you cannot miss! For the wedding of actress-turned-politician, Nusrat Jahan, and her beau Nikhil Jain, ace wedding invite designer, Pink Whistle Man created a beautiful Sewing-box inspired invite. Here it is: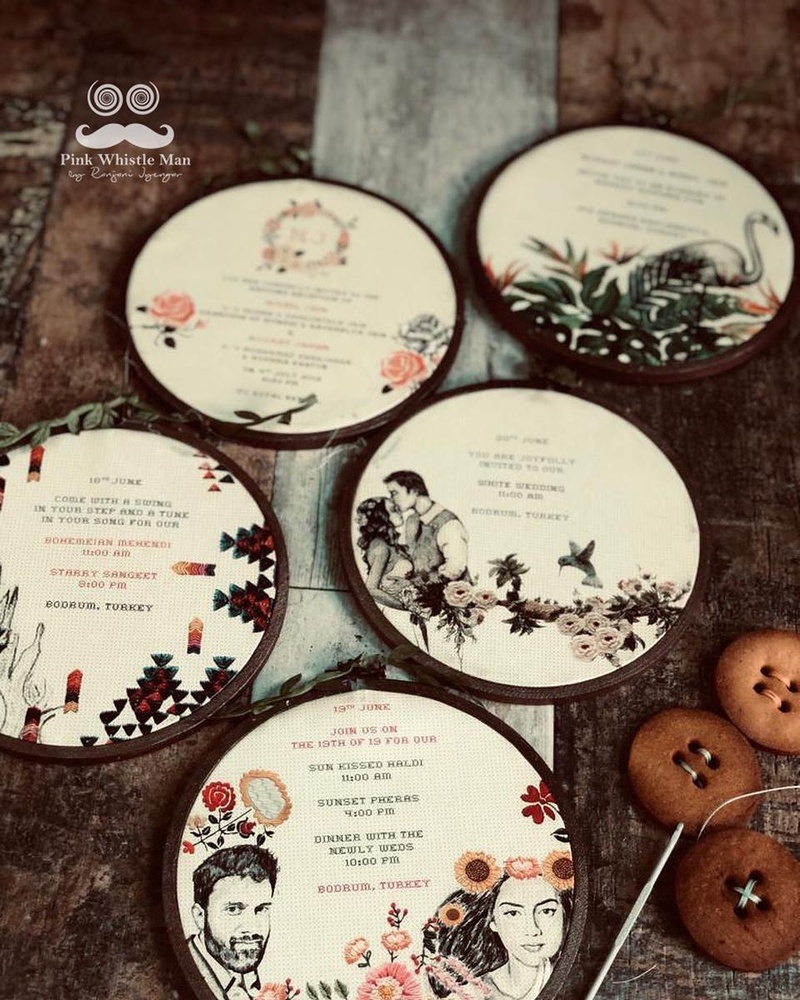 The invite subtly defines Nikhil's saree business background and Nusrat's artist side as well. This wedding invite had a host of uniquely depicted elements. For starters, the blush pink box itself was super-'inviting' (pun intended) and I like always felt for the subtle pastel hue. Inside the box lay crocheted bands, embroidery frames, fancy silk threads, and delectable cookies which resembled buttons. How innovative, right?
I am sure y'all are still drooling over this because I am!
Images source: Pink Whistle Man