Unique Wedding Photo Album Ideas That You Should Share With Your Photographer!
Every couple wants to remember their special day. And what better way to do that other than wedding albums. Preserving memories has evolved from the old-school standard books to using quirky themes and fun ideas to make your wedding album or coffee table book as it is known today, all the more interesting.
There are many photographers who other than handing digital photos create the most artistic wedding coffee table books. While the photographer your hire may have his own take on creativity, it's your wedding album, your keepsake, which you will cherish forever, and so it's only fair for you to decide how you want your wedding album to look like.
Below check out some unique ideas we think will capture your interest.
MAGAZINE STYLE WEDDING PHOTO ALBUM
An interesting way to customize your wedding album is to incorporate glossy pages and magazine layouts to give it a glamorous fashion-mag inspired look. You can even go ahead and mimic the poses of famous celebrity couples or add a red carpet backdrop to add a little glitz and glam to your photos. Hire a graphic designer to collaborate with your photographer and pull this one off!
BLACK & WHITE STYLE WEDDING PHOTO ALBUM
Black and white is a quintessentially classic colour combination. You could use this to give your otherwise normal wedding photo album a vintage/retro feel that would also make your folks nostalgic. Or if you don't want to go all out, adding slight touches of B/W to a monochromatic colour palette works as well. Though we would certainly recommend a complete, achromatic look!  Simple, yet classy!
SCRAPBOOK STYLE WEDDING PHOTO ALBUM
Personalized scrapbook albums are not only super-cute but also super-fun to get done. What's more is you can do it yourself and save all the extra cost! Adding quirky personal touches to your wedding album makes it all the more interesting. It could also be a pleasant post-wedding project that you and your better half could have fun with.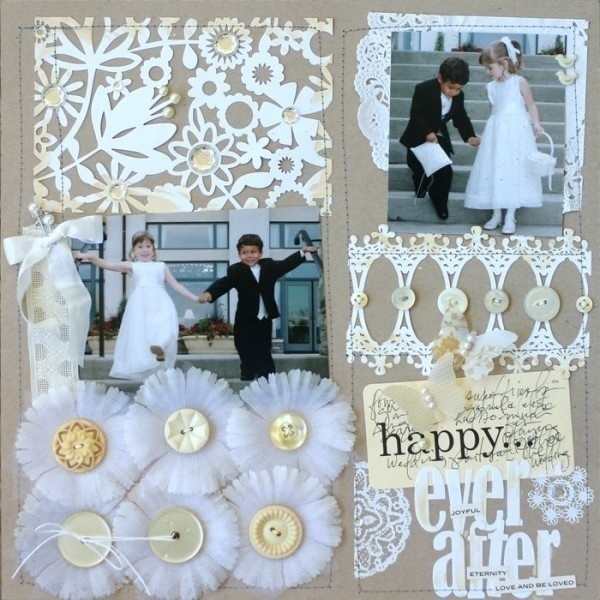 POCKET-SIZE WEDDING PHOTO ALBUM
We know, we know. You'd rather have a full-blown photo book to reminisce your big day, right. But that doesn't mean you don't do anything else! Mini albums are economical, cute and portable as well. They'd fit anywhere! We're sure you'd love to carry along a tactile piece of your best memories when you're away for long. And you could even have multiple copies to hand out to your loved ones.
POP-UP STYLE WEDDING PHOTO ALBUM
Pop-up wedding photo albums are certainly different. They add a quirky look to your snaps and stories; so they'd be great to look at and lighten the mood somewhere down the line. Again, these are also highly D-I-Y and could serve as an interesting project! You could always Google or YouTube instructions if you're clueless about how to go about it. It's quite easy, we promise!
POLAROID STYLE WEDDING PHOTO ALBUM
A Polaroid album is another idea to consider. As is self-explanatory, it consists of only Polaroid photos covering each page. You could also use various layouts that could give an edge to your wedding coffee table book. In addition to this, feature a few inspirational messages from loved ones to add a personal touch.