We can't stop praising this father who hosted a beautiful wedding for his differently able son!
In a world full of gruesome crimes and inhumane actions, seldom do I come across a piece of news that is as warm as sunshine. This story is of a loving father who left no stone unturned to fulfill his son's dream. A story about a bride-less wedding that shows nothing but compassion and love that can move mountains!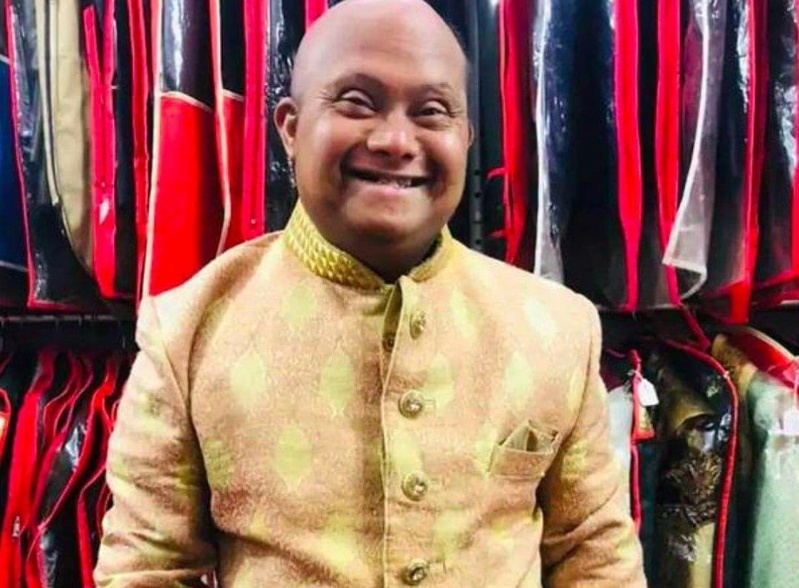 Clad in a golden sherwani and pink turban, Ajay Barot had the time of his life as his baraat proceeded to his "wedding." Vishnu Barot, a resident of Gujarat is a bus conductor at GSRTC. He arranged for a lavish wedding for his son at Champlanar village in Gujarat. Ajay, his son has learning disability since he was a child. He even lost his mother when he was very young. Vishnu has been taking care of Ajay all by himself all these years. He has always treated Ajay's wishes as his commands. So when Ajay asked about his wedding, Vishnu knew he had to do something about it.
Ajay has always loved the wedding processions. He always wished to be the groom, astride a horse. His hardworking father made sure that his son's dreams are fulfilled. He talked to his family, who did not hesitate to contribute for the wedding. The Barot family came together and spent over 2 lakhs for the wedding. The 2 lakhs was pale in comparison to the million dollar smile on Ajay's face!
His father Vishnu Barot said, "He used to enjoy the wedding procession of other people and asked about his marriage. We were unable to answer his question as it was not possible to find a match for him. Thus, after talking to all my family members, I decided to arrange a wedding procession for him so he feels like his wedding is being held and his dream is getting accomplished"
The wedding festivities had everything from a pompous baraat, dance, garba and a lavish spread for guests! It did not have a bride, but it had the world's happiest groom! Thank you Vishnu Barot, for reinstating our belief in a father's love for his child.