We Combined The Two Cutest Things In The World – Cats & Love For The Purrfect Pre-Wedding Shoot!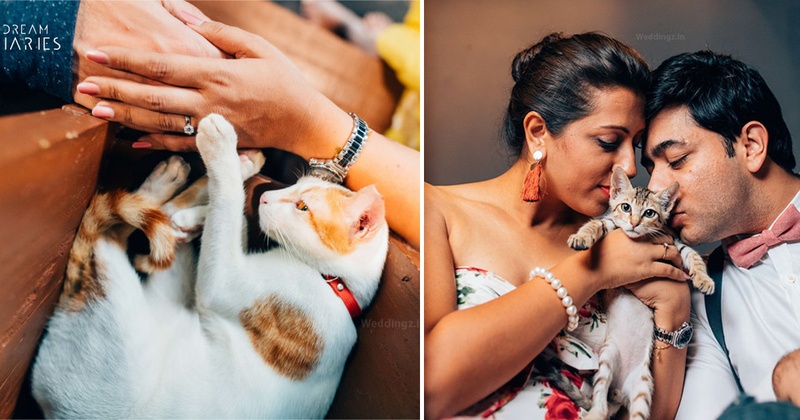 If you ever want to gift us something, just lock us in a room full of cats and we'll be the happiest! After all, who will say no to these adorable fur balls?! We thought of combining two of the best things in the world – cats and a couple smitten in love. So we decided to run a competition on our Instagram and asked couples about what they love about their pets the most. It was difficult to choose one among tons but we finally found our 'purrfect' couple, Damini and Prateek.
In return, we gifted them a pre-wedding photoshoot with 47 rescue cats! Cat Cafe Studio in Versova houses 47 adorable rescue cats (who are also up for adoption).If you don't wish to adopt one you can always sponsor them. Damini and Prateek, both animal lovers had the time of their lives. Let us show you a glimpse of this 'catty affair'
Venue: Cat Cafe Studio  
Picture credits: Dream Diaries
1.These cats are totally loving the attention that they're getting!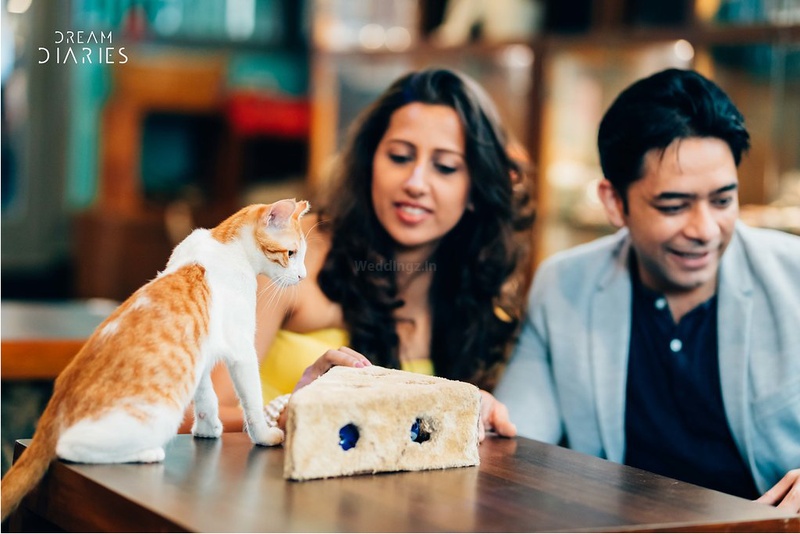 2. Pawsome threesome!
3. Yaaas! That's the spot, hooman. That's the spot.
4. Get yourself a man who looks at you like Prateek looks at Damini!
5. Look at me. I am the captain now. Where is my cookie?
6. This kitty has claimed Prateek. Sorry Damini!
7. This camera. Mine. Give.
8. Hooman!! Give my toy to me!!
9. Halp! I is trapped!
10. Just gonna nap till this photoshoot is done
11. Whatchya starin at, insignificant hooman?
12. Arre inka photo shoot hua nahi abhi tak?!
13. Kitty giving some quality time to the couple
14. He is their king now!
15. Lemme escape before they're done!
These little rescues from Cat Cafe Studio can brighten up anyone's day! To know more about them click here.