Here's What Wedding Dresses Around The World Look Like – And Our Lehenga Has Some Serious Competition!
The world is filled with so many people, so many cultures and so many wedding dresses! 
Thailand
Thai wedding dresses are usually made of silk and are wrap-around style with a drape going over one shoulder. Modern brides nowadays go for various other materials as well as they offer a larger range of prints/colours. However, pastels and ivory colours are mostly worn.
Bali
Balinese wedding dresses are bright, rich and vibrant. The bride and groom wear gold crowns on each of their heads during the wedding ceremony
Ghana
Weddings in Ghana are all about bright colours!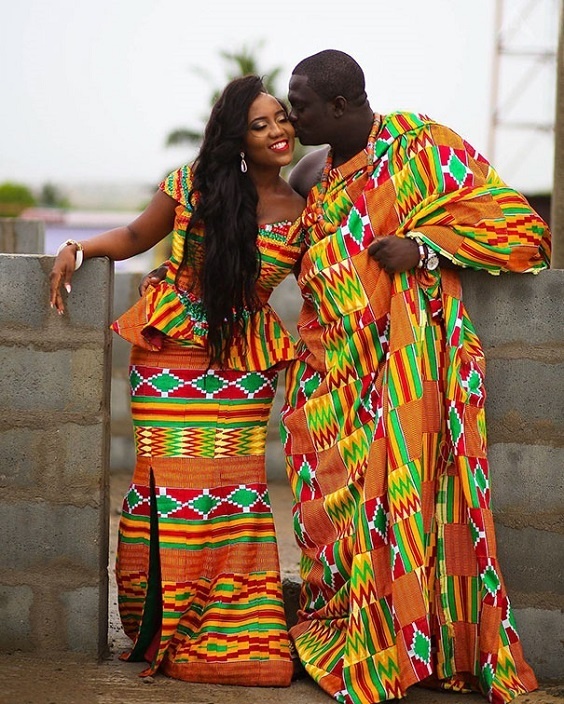 Mongolia
Mongolian wedding outfits consist of a garment called 'deel' which both the bride and groom wear. It has been worn for centuries by Mongols.
Nigeria
Nigerian brides wear bright dresses with a kind of bandana/head-piece called gele.
Malaysia
Malaysian weddings are often Muslim. Malay brides wear a baju kurung or baju kebeya, which is a sarong over a long dress. They also cover their heads, similar to a hijab.
China
Chinese wedding dresses are red in colour to symbolise love and prosperity.
Japan
Japanese weddings have the bride dressed in a white kimono and a headdress called tsunokakushi. This symbolises purity and maidenhood.
Macedonia
Macedonian brides get married in gold, red and white smocks with a string of gold coins on the dress.
Scotland
Scottish weddings have the groom wearing a kilt with his clan's colours. After the wedding, the bride who is in a white gown, dons a shawl with matching colours to symbolise becoming part of his family.
Bhutan
Wedding dresses in Bhutan are made with colourful prints and colours, with the fabric draping and folding around the body in a particular way. They are called 'Kira'.
Afghanistan
Afghan wedding dresses are bright and colourful, with embroidery. They usually have an empire cut and are flowy. The colour green is common as it signifies paradise.
Sri Lanka
Sri Lankan wedding outfits for brides are ivory, gold or red sarees with veils. Sri Lankan grooms wear an outfit called mul anduma with an elaborate red and gold jacket with emphasized sleeves.
India
Indian wedding dresses are usually lehengas! Though sarees are also worn in some parts of India like Maharashta and South India.
We also found a really cool video that shows us wedding dresses all across Asia. Check it out:
So which one did you like the best? Let us know!