What Wedding Mithai Are You According to your Zodiac Sign?
Ladies, the shaadi season is creeping in on us! While most of you brides-to-be must be looking for healthy food options, I know that deep down in your heart your love for the traditional Indian delicacies like motichoor laddoo, kaju katli and gulab jamun remains alive and kicking! 😉
The wedding season is synonymous mithais and although mithais have found many alternatives, especially for millennial couples, none of us can deny that we still love biting into a sumptuous piece of desi sweets.
To make this wedding aka mithai season more exciting, I thought I should compare the personality traits of brides to the popular Indian mithais. Sounds fun, right?
If you are wondering which mithai should accompany your wedding invite or which one you should gorge on most; scroll down to know which mithai you are according to your zodiac sign:
1.Gulab Jamun: Aries
Over-the-top, much-sought-after, and zero surprises!
An Aries bride is similar to this mithai- seems tough on the inside, but is soft on the inside.
2. Rasgulla: Taurus
Soft and comfort-loving, a Taurus bride seeks ways to make life better for herself. Sweet, grounded, and not easily influenced, just like the typical rasgulla.
3. Mysore Pak: Gemini
With a Gemini bride, you can always expect something different from what you see or what it looks like! Same goes with this famous mithai from Karnataka- it doesn't look very appealing and appetizing from the outside, but when you bite into it, it is pure bliss!
4. Jalebi: Cancer
Jalebis and Cancerians have a lot in common. 
Confused?
Quite similar to a jalebi, a crab is crustaceous and crispy on the outside, but gooey and soft on the inside.
5. Kaju katli: Leo
Pompous, mithai of mithais, and the most gifted item during wedding festivities, just like the Kaju Katli, a Leo bride takes immense pride in whatever she is and does.
6. Khajur barfi- Virgo
A healthy snack to match the personality of a typical Virgo bride- not very OTT, health-conscious and less of a show-off!
7. Gajar ka Halwa- Libra
A Libra bride strives to achieve equilibrium and symmetry in each and everything and is sure to impress everyone by her charm and perfection, just like the super-delectable Gajar ka Halwa.
8. Mitichoor ka Ladoo: Scorpio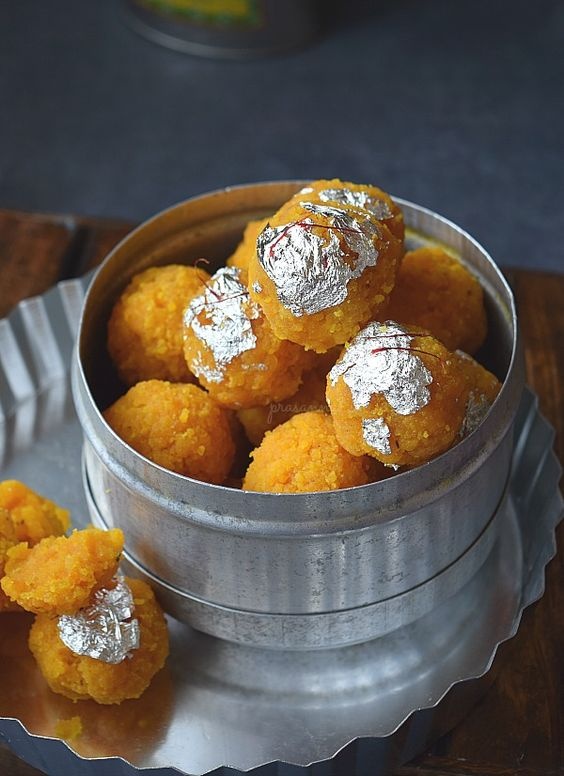 A Scorpio bride loves everything larger-than-life, loves attention, is intense, and never ceases to amaze everyone. This is very similar to the motichoor laddoo which is considered as the perfect mithai.
9. Soan Papdi: Sagittarius
Zero fusses, an adventurous streak, optimistic and a bundle of joy- the humble and extremely loved Soan papdi and a Sagittarius bride have a whole lot of things in common!
10. Ghevar: Capricorn
A decision-maker, fearless and independent, a Capricorn bride is quite similar to a ghevar. This sweet is grounded and not hungry for any accolades or extra attention.
11. Rasmalai: Aquarius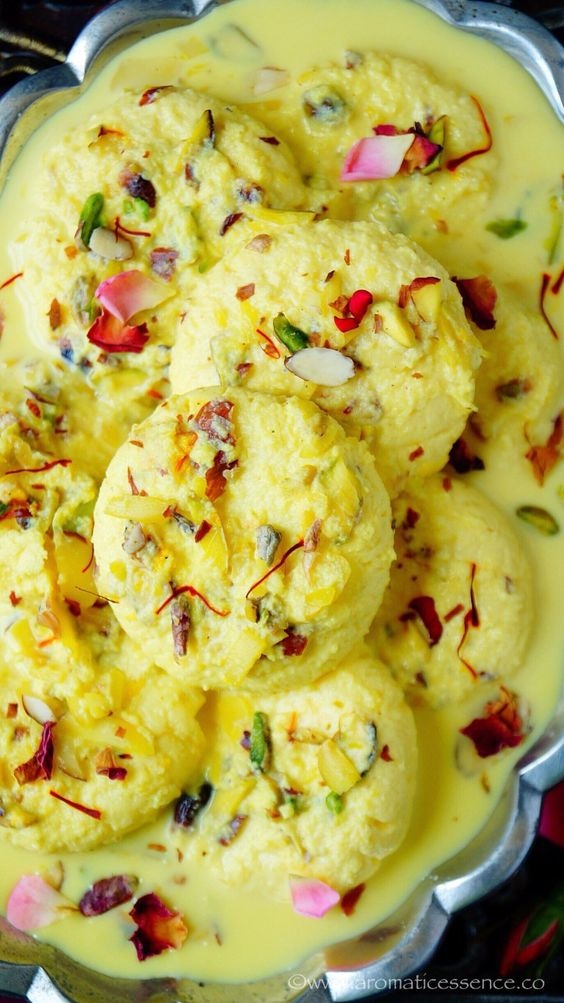 Free-spirited, non-conformist, eccentric and someone identified by her unusual preferences- the rasmalai and an Aquarius bride have a whole lot of things in common.
12. Gujiya: Pisces
A Pisces bride is someone who is extremely talented, creative, and imaginative, quite similar to a careful crafted gujiya.
Stay tuned for more exciting blogs based on Zodiac signs!
Images source: Pinterest