World Chocolate Day – Creative Ways You Can Use Chocolate In Your Wedding!
Chocolate love – one of the most innocent and oldest love affairs for any girl! It makes us feel warm on rain nights and adds that extra sugar-rush on your girls night out. Whether it's a piece of gooey chocolate cake, a cup of hot chocolate or just a candybar, no matter what, the goodness of chocolate has the ability to make any bad day better. So why not look for ways to incorporate it in your wedding too! We've seen the usual two-tiered chocolate wedding cake and cake pops – why not try something a little different to make your big day stand out?! Use chocolate in your wedding favors, gifts and more! It doesn't matter how old you get! A piece of chocolate can make you go back to your childhood, when your five years old, holding onto your Dad's hand and bawling for that chocolate in the shop window! Nothing Brings Back Memories better….
In the honour of world chocolate day, we bring you Creative Ideas on how to Incorporate Chocolate In Your wedding.
For all those Indian Chocoholic Brides, this International Chocolate Day, this blog feature goes out to you!
Chocolate Inspired  Wedding Invitations
Chocolate is not just a taste but an identity! If you're an Indian chocoholic and you want to include the chocolate colour palate in your Wedding Invites, here are some Ideas to help!
Chocoholic Wedding Cakes
White or black? Why not both?
This wedding season there is no need to choose which flavour of chocolate to put on your wedding cake! Have both with a Half and half white and black chocolate cake! The dark side can be the groom and the white innocent is always the bride! 🙂
Are you fond of your environment? Do you want to send a message too on your wedding day? Send a tasty message to save our environment with this chocolate log cake on your wedding day!
Chocolate Wedding Towers
Towers of chocolate coated cake pops, or chocolate covered fruits and other goodies can make up your wedding cake this season. Why not be a little creative? Stack up those Oreos for a DIE HARD wedding cake on your special day! Watch your guests rampage for the many cookies. BEWARE OF KIDS!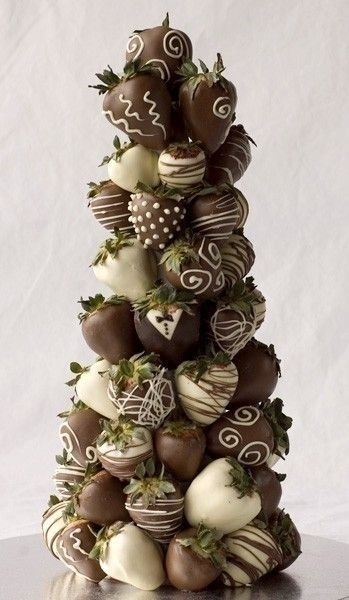 Chocoholic Centrepieces for Your Indian Wedding
You cannot go wrong with chocolate centre pieces, especially for the table. Kids, auntyji's, your cousins alike will love some chocolate covered strawberries arranged like a bouquet!
Chocolate Inspired Indian Wedding Favours
Chocolate wedding Favours are my preferred darlings! These little devils look incredible on spoons, in jars, in your hand as you sneakily take out many rather than one! Want your guests to really appreciate your wedding? Keep a good supply of assorted chocolate inspired wedding favours to keep them happy and engaged.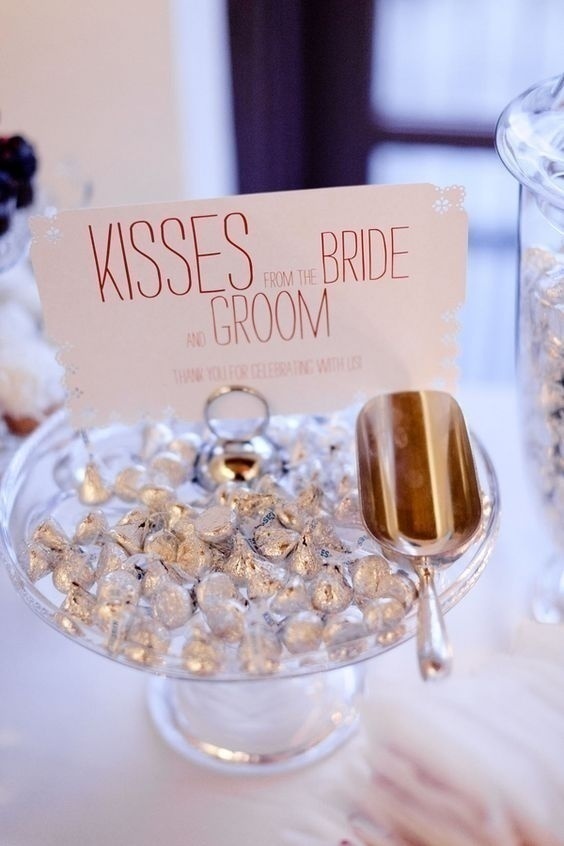 Chocolate Stations
Fancy a whole chocolate bar at your wedding? Lay out assorted styles of dark and white chocolate for your wedding guests to choose from!
Chocolate and Donuts: Choco-dougholics
Let's make your dreams come true this season…. make the doughnut meet the Chocolate to have a BLAST at your wedding! This idea is to purely make you chocoholic Brides truly enjoy your wedding. You can add fruit and berries for more drama on the palate.
Chocolate Cookies and Milk Bar For the Kids
Personalize a mini milk and cookies bar for the children at your wedding. Since the adults will be sippin' on some Sangria's, why not create a little something for the kids to be entertained to?!