Would You Hand-Draw Your Wedding Invitations?!
Investing in professional designed laser-cut wedding invitations is nice, but it's also quite expensive. Wedding invitations routinely cost between Rs. 80 to 100 for each card. While that may not sound like much individually, when you're ordering 250 or more invitations that number suddenly becomes prohibitive. Another reason for avoiding the cookie-cutter pre-made invitation route is the lack of individuality. Your wedding is so special and unique to you, so skip the pricey, impersonal cards and choose something singular, hand-drawn and affordable. Make your invitations beautiful and intimate by doing them yourself or hiring a designer to handcraft the perfect suite.
Illustrated wedding invitations can be romantically vintage or brightly modern. To make them feel utterly like the both of you, you can have them custom-designed to fit your event, or if you want a more affordable option, you can choose a ready-made illustration.
Often paired with simple handwriting, these hand-drawn invites feel unique and creative.  Especially because of their usually floral motif, these illustrations are cheerful and happy–perfect for a wedding day!
Here are some great ways to add hand-drawn touches to your invitations, and trends we're seeing with illustrated and drawn invitations.
Indian Wedding Inspirations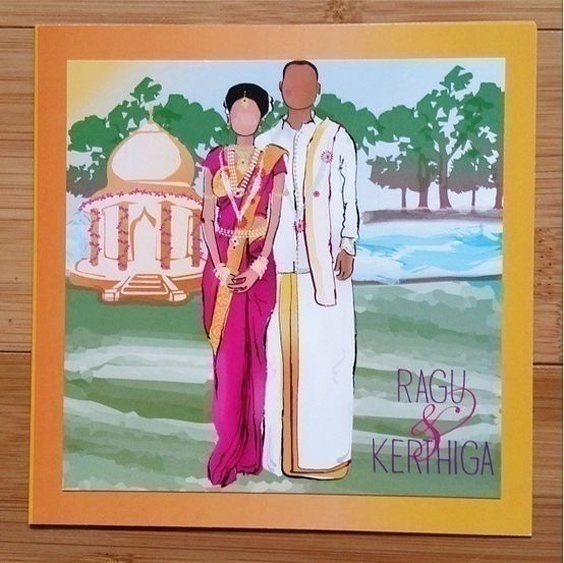 Some Western Wedding Inspirations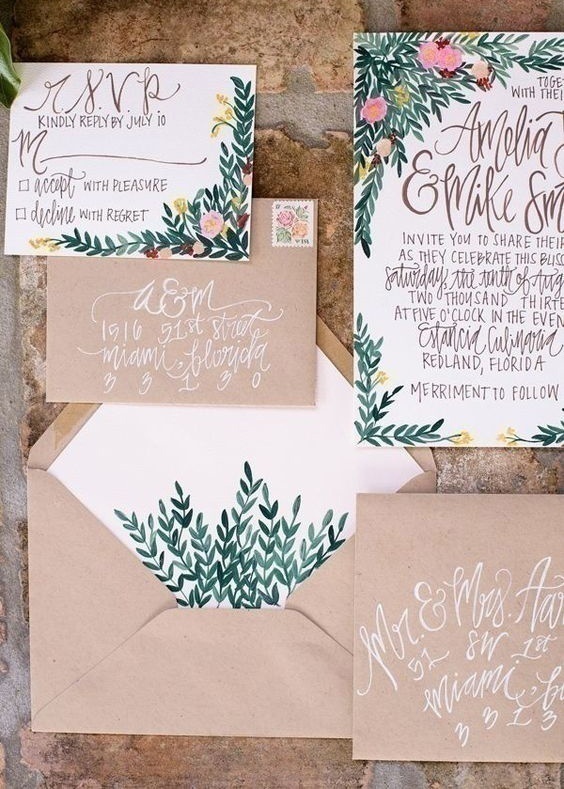 Go full on cutesy!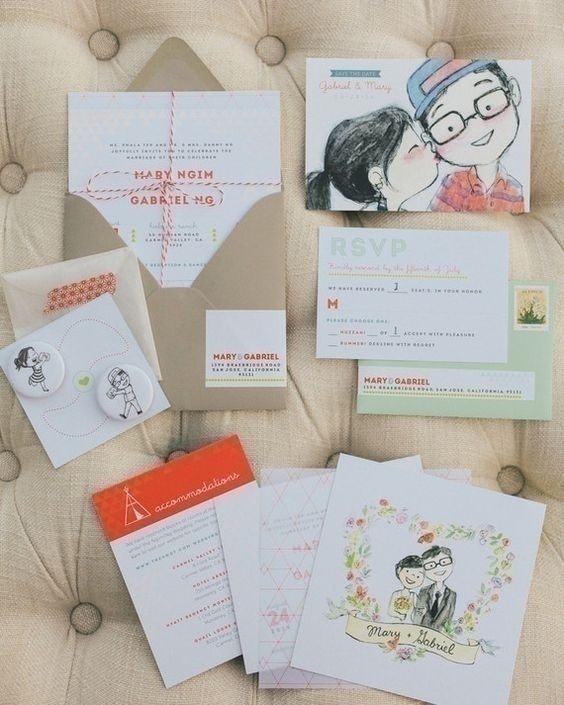 Save The Date Ideas! 
Wedding Invitations Cover
Compact and Graceful! 
One Page Wedding Invites! 
Or Make It More Detailed!​