Rahul & Tapasi Mumbai : Soulful Wedding with Jewellery and Outfits That Inspire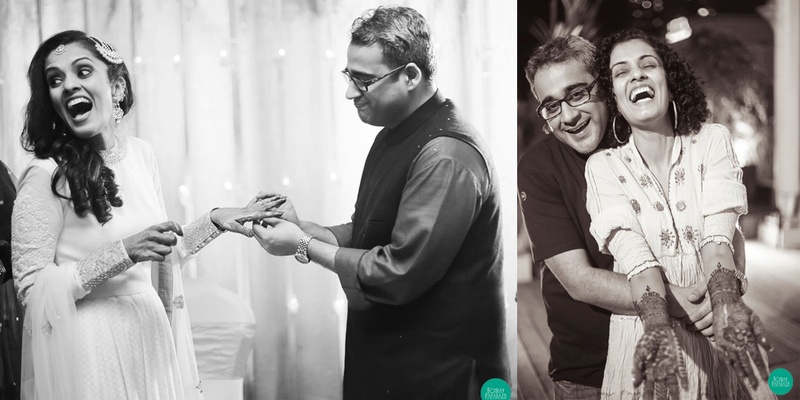 A wedding mandap strung with bells which delightfully rang with each passing breeze, a gabru jawan dulha who had the moves like Jagger, and a bride adorned in ethnic heirloom jewellery that had us in love – Tapasi and Rahul's wedding was one full blown celebration with bucket-loads of awesome.
The talented team at Bombay Paparazzi captured the sweetest candid moments in all their glory from this couple's big day – the pictures are proof! Their simple use of straight angles and alertness in shooting that helped grab every moment in its true emotion is what made every photograph so special.
With intricately patterned mehendi on her hands and feet and a gorgeous face that pulled the sweetest expressions, Tapasi was the true embodiment of the words "Elegance is the only beauty that never fades" as said by the effervescent Audrey Hepburn– this bride truly looked like a timeless beauty, whether it was in her tiffany blue lehenga, the pure while anarkali or (our personal favorite) her red bridal pure silk saree. Each outfit was paired with exquisite bridal jewellery that we absolutely adore and we're sure you will too! Look out for her stunning tiered jhumkas and matching multi-strand tapering choker as you scroll through the album – definite eye-catchers!