Naman & Priyanshi Chandigarh : College sweethearts tie the knot in a grand wedding at Grandeur, Chandigarh with a Sabyasachi bride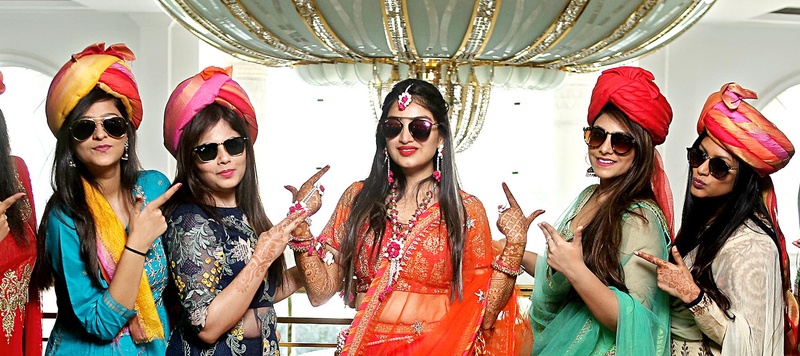 College is a pivotal period for many people, especially for those who fall in love during college. The challenge is to stay with each other as you grow and evolve. Priyanshi and Naman, our beautiful college sweethearts, are starting a new leg in their life, with a marvelous wedding at Grandeur, Chandigarh!
Picture a beautiful campus, freshers roaming all around the campus getting used to college life. Making new friends left, right and centre, Priyanshi and naman managed to befriend each other as well. They spent the first year of college getting to know each other. At the end of their college journey, they became such good friends that life was incomplete without each other.
Graduation day came and it was time to part ways. This pair of foodies suddenly realized that they were head over heels in love with each other. Getting married was not the most exciting part for them. The feeling of spending their lives together was what felt exciting!
The instant connection when they became friends, the countless food related conversations, the numerous trips to explore new joints and their similar levels of madness and maturity are just a few of the many things that have kept them together. Priyanshi and Naman's world revolves around each other. And what more can you want from the person you love the most? Here is wishing our enthusiastic couple a wonderful journey ahead!
Location: Wedding – Grandeur, Chandigarh
Sangeet – JW Marriott, Chandigarh
Photographer: Vintage Films